Garnier Moisture Bomb Face Mask Review: Is It The Bomb?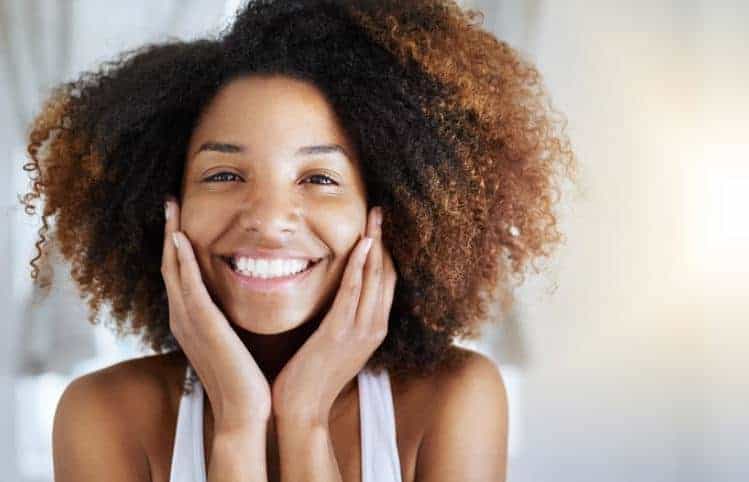 Garnier has been a leading skin care company since the early 1900s. Their use of naturally-derived ingredients and student-friendly prices puts them high up on my list of drugstore go-to brands. The SkinActive product range (which their Moisture Bomb's fall under) use gentle formulas for the skin. The main reason I like using Garnier products is because of their commitment to sustainability. I think it's important for commercial industries to be aware of our carbon footprint and our social responsibilities to the Earth.
So, what are these Moisture Bomb's all about? There's recently been a lot of controversy over the need to moisturize. There are those who have begun to say that it negatively affects our pores and stops our skin from producing its own oils. Others maintain that it's a necessary component to our skincare routine. Cleansers and moisturizers are arguably the essentials when it comes to basic facial maintenance.
With this in mind, I set out to find the most nourishing moisturizer out there. Although I don't have particularly dry skin I can definitely see a difference in my complexion when I skip my daily moisturizer. It's drier and duller. This isn't surprising when you think of the components your skin is lacking.
Now I could wean myself off and wait and see if my skin makes up for this loss with its own oils but honestly why would I? I want my skin to be as healthy as possible all the time – and if that takes me time to find the perfect moisture boost then so be it.
The Importance Of Moisturizing Explained
Now that we've established that I'm not ready to give up my daily moisture kick, let me explain why. Although skin produces its own sebum (yep, its very own moisturizer) in order to get the balance you need, your skin requires external sources to reach an equilibrium and even skin tone.
It's not just about the appearance of your face though. It's also about maintaining things like collagen production which gives your skin elasticity. If I go without moisturizing for too long I can feel that irritants are more easily absorbed into the skin because I've lost that protective layer. Do you know that tightness you get when you come out of the shower? That's what my skin feels like all day.
The truth is it's not all about reducing dryness through replenishing lost oils. You want your skin to be hydrated. Ingredients like occlusive's that prevent water loss or emollient's that smooth rough skin are necessary for the skin renewal process. Your face (and other sensitive areas of your skin) shed cells more rapidly than other parts of the body.
This means it needs that added moisture to repair itself allowing for new cells to rise to the surface of the epidermis. Not only that but the massaging motion you employ to apply your moisturizer boosts circulation and cell regeneration! With this in mind, Garnier's Moisture Bomb ticks a lot of boxes.
Garnier Moisture Bomb Super Moisturizer Ingredients Breakdown
The first thing I noticed when looking at the ingredients in Garnier's Moisture Bomb Moisturizer was that it contained a lot of alcohol-based (albeit inactive) ingredients. Alcohol is usually used to stabilize the mixture, but it can have negative effects on the skin. It's also used to speed up the drying process on the skin in this "non-greasy" formula. That being said the active ingredients did look very promising.
At a glance, you can see that this formula is rich with antioxidants. Goji berries are a superfood containing beta carotene which gives your skin that healthy glow. They also have anti-inflammatory properties and boost collagen production to help the skin regenerate.
Vitamin C & E
Vitamin C is crucial in evening out your skin tone. It reduces skin discoloration as well as speeds up the skin (and body's!) healing processes. This makes it a great hydrant to brighten your complexion. Add to that the powerful benefits of Vitamin E oil and you can't go wrong. This vitamin is renowned for its moisturizing qualities. Not only does it lighten scars and renews skin cells, but it helps makes your actual nerves stronger. It basically nourishes the skin from within.
Dimethicone
Dimethicone is a common moisturizing agent. It improves the texture of the formula allowing it to be applied smoothly across the skin. It also creates a barrier over the epidermis acting as a sort of 'skin protectant'. This is perfect for helping your skin to lock in moisture.
Pomegranate
Pomegranates contain catechins which are highly active antioxidants. This not only stimulates the all-important collagen production but also helps prevent wrinkles. Traces of Punicic Acid and Oleic Acid which are super hydrants are also found in the seed thus helping to repair the skin. Basically, it provides the moisture bomb that Garnier promises.
Garnier Moisture Bomb With SPF 30 Review
This version of the Moisture Bomb moisturizer is the same as the tub version except it comes as a pump applicator (yay!) and contains an SPF. Two things I love when it comes to my skin care products. The biggest hamartia in moisturizers with SPF's is that they tend to end up being heavy and oily on the skin. This gel-like formula overcomes this, absorbing into the skin quickly and easily. Finally, I have come across an SPF moisturizer that doesn't feel like my face is being weighted down and greased up. Essentially the opposite of what your face should feel like!
I would say that after a few hours my skin felt a little more oily than usual though. I'm not sure if that's from the super hydration factors or from the gel properties. This being the case I'd recommend this to those of you with dry to normal skin rather than combination or oily. I would add here that if the latter skin types should be searching for an oil-free moisturizer to counteract the over-sebum production you're dealing with!
Garnier's Moisture Bomb SPF 30 Moisturizer contains pretty much the same ingredients as the regular moisturizer. Except for obviously added sunscreen active ingredients! It also has Hyaluronic Acid which replenishes the moisture in your skin as well as improving the appearance of fine lines. Skin will be glowing from this sun protective moisturizer.
Garnier Moisture Bomb Hydrating Sheets Review
I'm a big fan of sheet masks. These Korean originating masks are go-to's for a quick pick-me-up. Face-shaped sheets are packed with nutrients into a serum that you just place over your face. The reason why I prefer them over liquid versions is twofold: they're way more hygienic and have significantly less fuss.
The first thing I noticed about Garnier's Moisture Bomb Hydrating Sheet is that it didn't have a fragrance (or not a strong one at least). I prefer that because I don't love my face smelling like a garden – I would rather it felt and smelt fresh.
First up I cleansed my skin of any facial products. I then applied the mask to my face and removed the blue protective sheet. After letting it sit on my face for fifteen minutes I peeled it off and rubbed in any remaining product (as per the instructions). There was a slight tingling when I first applied it, but it soon calmed down. I attribute that to the active ingredients starting to kick in.
My goodness, the glow! My face was radiant. The purpose of the mask is to nourish not exfoliate (which might be a downside for some people) but with results like this who's complaining? It's important to know what your skin needs. Sometimes it needs a good scrub to remove all the dead cells and debris, and sometimes it needs a heightened moisture boost. If your skin is looking a little dull or dry, then go grab one of Garnier's Moisture Bomb sheets. Skin looks and feels smooth and glowing, but not in the greasy or sweaty way. More like an actual halo-upon-my-head way.
Conclusion
When it comes to finding the perfect moisturizer it's all about looking for the right product for your specific skin type. It sounds obvious, but you would be surprised at the number of people who just go for anything that says "moisturizing" on the tub without giving a thought to the texture of their own skin first. If you've got dry or normal skin, then Garnier's Moisture Boost range might be the glass of hydration your skin's been longing for.
However, despite Garnier's claims on sustainability, I think it's important to note the wastefulness of the face mask. I love a good sheet mask as much as the next girl and I know for a fact that finding a biodegradable sheet isn't that hard. In my (humble) opinion, the blue part of Garnier's sheet mask was superfluous to the product. It's not only hard to separate from the actual mask but I think it's an unnecessary component.
I would be much happier purchasing this mask if it didn't have that protective layer. In spite of this, whether you're looking for a moisture boost, a quality SPF moisturizer or just a pampering session that will have your skin glowing, Garnier has you covered. And it won't break the bank either.