5 Hacks To Simplify Your Beauty Routine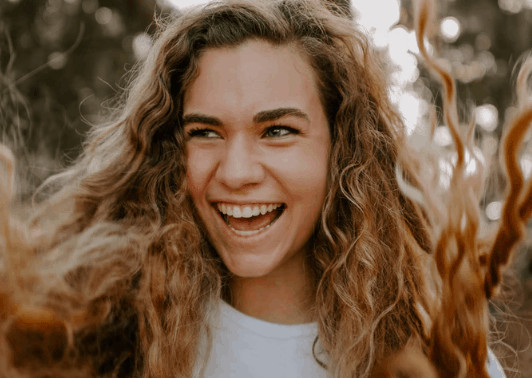 Introduction
Do you find yourself getting trapped in an hour-long whirlwind of beauty products and hairbrushes? Do you feel like your hair and skincare routine is taking up too much of your precious time? Fear not, we're here to save the day! In today's fast-paced world, it's important to embrace simplicity, and we're here to give you a treasure trove of hacks to help simplify your beauty routine. From low-maintenance hairstyles to the ultimate skincare tips, we've got everything you need to simplify your beauty routine without sacrificing your radiant glow!
5 Hacks To Simplify Your Hair Care Routine
There's nothing worse than waking up to a bad hair day and feeling the stress of the clock ticking before you need to leave the house. If only there was a way to save time… Well, these five ingenious hacks will help you simplify your hair care routine without compromising on your hair's health and beauty.
1. Effortless Hairstyles For A Relaxed Look
If you're feeling rushed in the mornings it's time to embrace effortless hairstyles that will not only save you time, but will give you a relaxed and carefree appearance. The messy bun is a classic look that is stylish and simple. All you need to do is gather your hair and tie it into a loose bun and allow a few strands to fall down your face for a natural look. 
If it's beachy waves you're going for, skip the curling iron! Braid your hair into a few sections, and then undo the braids for a natural, wavy look without the fuss. Additionally, the ponytail is an effortless way to get your hair ready for the day. Keep it loose and slightly messy for that relaxed, yet put-together appearance. Whether it's a rush in the morning, or kicking up your feet on the weekend, these looks are perfect! 
2. Air Dry Your Hair And Save Time
Using a blowdryer can be so time-consuming, and frankly it can be a little boring at times. So who needs a hairdryer when you can let nature do the work for you? Skipping the hairdryer will help you get ready faster in the morning, but this isn't the only reason we recommend air-drying your hair. Air-drying your hair will allow it to embrace its natural texture, resulting in beautiful curls with beautiful curves. 
You'll also find that using heat on your hair can cause damage and dryness, especially if you don't have the time to apply a heat protectant. This means the overall health of your hair will be improved with air-drying, making it less prone to breakage and frizz. To make the most of air-drying, gently squeeze excess water from your hair, apply some leave-in conditioner, and allow your locks to dry at their own pace.
3. Learn To Love Your Natural Hair
Your natural hair is unique to you as an individual, so why not welcome that individuality? You'll find that when you do this, you won't only save time by simplifying your beauty routine, but it will give you a boost of confidence. Going for a natural-look requires so much less fuss and it's a great way to show the world who you are. 
By minimizing the need for heat styling tools, you're saving so much more time. Your hair will even start to look and feel better without all that heat constantly drying it out. Now we're not saying you can't doll your hair up for special occasions. This hack is more relevant for day-to-day living. So let your uniqueness step forward and save time in the process! 
4. Embrace Multitasking Products' Magic
Multitasking products are becoming more and more popular in hair care routines, and we highly recommend jumping on the bandwagon! If you're running out of time in the mornings then these products could be your new best friends. If it's a really busy morning, a 2-in-1 shampoo and conditioner can really help you save seconds on the clock. While it can save you time, we recommend using a 2-in-1 only on busy mornings, if you use them everyday you may find that your hair might become dry and brittle over time. 
Leave-in-conditioners are the unsung hero of the hair care world. They can help condition, detangle and reduce frizz, all in one product! The best part is you don't even need to rinse it out straight away! Simply apply it and let it work its magic. Choose a leave-in conditioner that not only moisturizes your hair but also offers heat protection, reducing the need for additional styling products. Say goodbye to the clutter of numerous products and discover the magic of these time-saving heroes.
5. Silk Pillowcases To Keep Your Hair Tame
If you're still using a regular cotton-based pillowcase, we highly recommend making the switch to a silk-based pillowcase. Silk pillowcases are a hidden gem that helps keep your hair tame and manageable while you sleep. Silk creates less friction against your hair than cotton or other materials, reducing friction against your hair. Less friction during the night means your hair will be far less frizzy when you wake up the next morning. 
Less friction also means that silk pillowcases help to keep your hair more hydrated and reduce the risk of it getting dry while you sleep. In general, silk is just far more gentle on your locks, protecting their overall health. Make the simple switch, and you'll find that your hair is more manageable, smoother, and tangle-free! It's a small change that will have a significant impact on your hair care routine.
5 Hacks To Simplify Your Skincare Routine
Just like hair care, your skincare routine can quickly become complicated and drain up precious minutes during your day. Are you ready to declutter your skincare regimen and achieve a simpler, more effective routine? Koreans may have their famous 10-step routine, and that's all well and good, but we've got you covered with five ingenious hacks that will transform the way you care for your skin.
1. Skip The Splash With Micellar Water
Micellar water is such a great hack, it's actually surprising that not many people use it as a staple in their skincare routines. Don't you find that cleansing your face can be such a tedious process? Micellar water is the perfect solution for getting home from a night out and needing a quick fix to remove your makeup. If you're not doing this, it's time to rethink your skincare routine!
Micellar water also helps to remove dirt, impurities and excess oil from your skin. Formulated to be gentle, yet highly effective, micellar water is a game-changer when it comes to facial care! All of these amazing benefits without the need for rinsing may sound like it's too good to be sure, but micellar water is real! Say goodbye to the splash and hello to a quicker, cleaner way to start and end your day.
2. The All-In-One Cleanser
Although micellar water can provide a quick fix for facial cleansing, it's still important to give your face a proper cleanse. Now, should you use an exfoliator, cleanser or toner? If only there was one product that could do it all… You may be excited to know that the truth is, there are plenty of these products available! This multitasking marvel combines the power of cleansing and nourishing in a single bottle.
The best part is that most of these products' formulas are highly concentrated so that a little goes a long way. You'll find formulas to be gentle on your skin so you can bid farewell to the harsh cleansing routines that can strip your skin of essential moisture. So if you're yearning for a streamlined, effective regimen, consider making room on your beauty shelf for this efficient and time-saving solution. 
3. Moisturize And Shield In One Step
Picture this, it's a stinking hot day outside and the sun's UV rays are out in full force. You've already applied your moisturizer in the morning, but now you have to take the extra time to apply sunscreen. Well, we're here to tell you there are moisturizers that contain SPF in their formulations! This is a win-win for your skin and your schedule. 
You're not going to only benefit from more efficient mornings with SPF moisturizers, but you're ensuring that your skin receives daily defense against sun damage, reducing the risk of premature aging and potential skin concerns. The sun's UV rays can be very harmful to your skin, and protecting your skin against the sun should not be taken lightly. So keep your eye out for a moisturizer that gives your skin the hydration it needs, and ensure it's safe from the sun!
4. Sheet Masks For Lightning Fast Luxury
Giving yourself a facial treatment is an amazing way to embrace self-care, but they can become time consuming. Sheet masks are your secret to fast, luxurious skincare. These serum-infused sheets provide a quick and indulgent treatment that leaves your skin refreshed and glowing. They also have the added benefits of not needing to be rinsed off, which saves you even more time! 
Sheet masks are incredibly convenient and easy to use. They come in individual pre-soaked sheets that you can apply directly to your face, eliminating the need for measuring and applying various products. Sheet masks are saturated with a concentrated serum or essence, providing an intense burst of hydration to the skin. Sheet masks are the ultimate hack for those who crave a little extra pampering without the extra time.
5. H20, Your Skin's Best Friend
There's an old saying that the most simple solution is usually the most effective. So why complicate your skincare routine when life is already so complicated? The key to a healthier complexion is simply, drinking enough water everyday and staying hydrated. Skin that is hydrated from the inside-out requires less attention and fuss helping you simplify your beauty routine. 
Healthcare professionals recommend that you drink at least 10-15 cups of water everyday for adequate hydration. This is important for your overall bodily functions, nevermind the added bonus of your skin's health. Drinking enough water will keep your skin soft, supple and give it a more youthful appearance. So raise a glass to simplicity and the beauty of well-hydrated skin.
Conclusion
In a world where the demands of modern life can feel overwhelming, simplifying your beauty routine is not just a choice, sometimes it's a real necessity. Your hair and skincare rituals shouldn't be a source of stress, but rather a reflection of self-care and confidence. So, as we conclude this journey through the world of beauty hacks, it's clear that the path to simplicity is paved with benefits for your hair and skin. Embrace these tips, save time, and let your inner and outer beauty shine with ease!