Best Skin Moisturizer Reviewed: Which Body Lotion Is For You?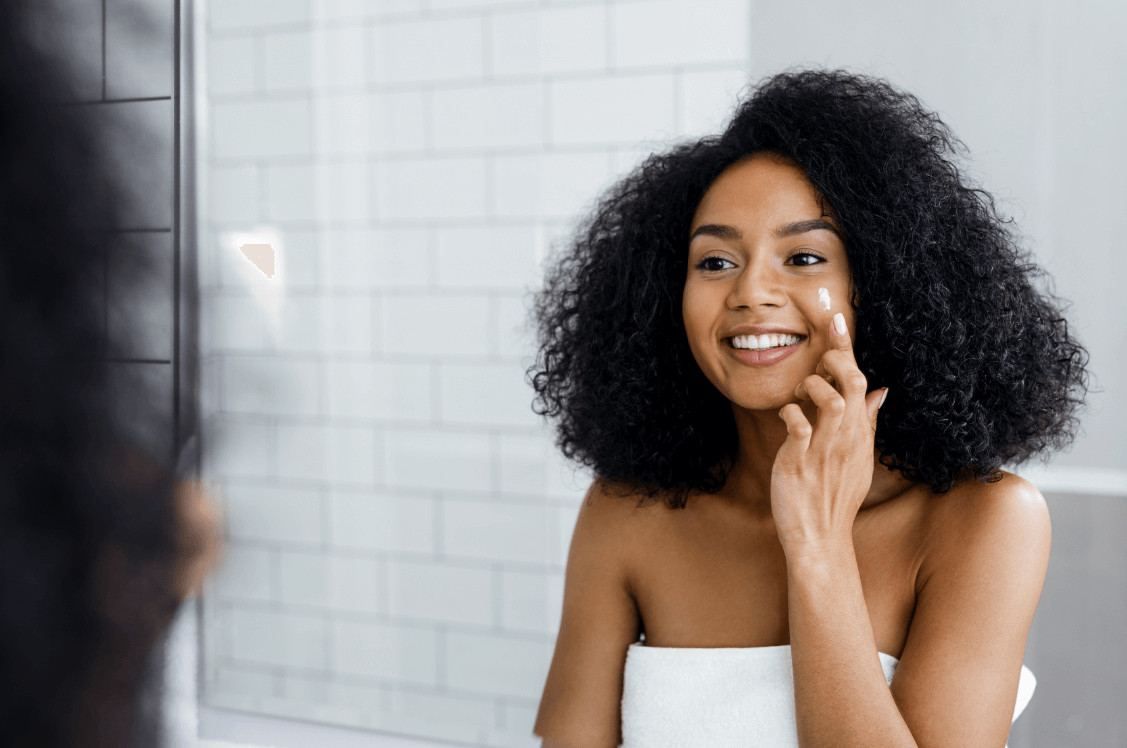 In a list of 'Most Important Skin Care Products', a moisturizer would often be placed on the top of the list, and rightfully so. Not only do moisturizers treat and prevent dry, irritated skin, they also lock in the skin's moisture, delaying wrinkles and signs of ageing. Luckily for us, we live in an era where moisturizers are produced in bulk and are readily available for the masses. And there are hundreds of different kinds of moisturizers to choose from! Although this is a wonderful thing, it could also be confusing at times. We're used to seeing every brand tout its products as The Best, but which products are really the best?
The Most Important Ingredients To Look For In Moisturizers
The kind of moisturizer and ingredients you should look for in moisturizers will depend on your skin type. Dry, irritated skin needs heavier moisturizers while normal skin does better with lightweight moisturizers. Oily skin does best with oil-free moisturizers. However, there are several ingredients you should look out for in every moisturizer, no matter what your skin type is. These include:
Sun protection, at least SPF 30, to protect your skin from sun damage. Wearing sun protection is important on greyer days too – dangerous UV rays can attack even when the sun seems to be hiding.
Antioxidants that prevent free radical damage to your skin, delaying the aging process.
Essential oils that are incredibly moisturizing and nourishing for the skin.
In general, try to look for moisturizers that contain natural ingredients and are free of harmful chemical ingredients.
1. Jergens Natural Glow Daily Moisturizer
The Jergens Natural Daily Glow Moisturizer works as a coverup, sunscreen, and moisturizer. Awesome, I know! Instead of piling foundation over your moisturizer, or applying a streaky sunless tanner, Jergens moisturizer gives you natural-looking color while hydrating your skin and protecting it from sun damage. Plus, it's infused with antioxidants and vitamin E for ultimate skin protection. Jergens recommends applying the product daily as a body lotion and allowing it to dry for several minutes – the color should gradually develop over several days.
The moisturizer is available in two shades: fair to medium skin tone and medium to tan skin tones. 70% reviewers recommend this product on the Jergens website, several reviewers noting that the product does not deliver an unwelcome orange tint that sunless tanners are infamous for. On the flip side, there are complaints by unhappy customers that the tan faded unevenly. I imagine the effectiveness depends on your skin type and skin coloring. For this reason, it's probably a good idea to patch test the product first before applying it to your full body.
2. Aveeno Daily Moisturizing Body Lotion
According to the product description on the Aveeno website, the Daily Moisturizing Lotion 'improves the health of your skin in just one day with significant improvement in two weeks'. Pretty convincing, isn't it? Turns out the product is G-O-O-D if you go by the testimonies of almost 1,000 reviewers. The moisturizer is formulated with Colloidal Oatmeal and rich emollients that hydrate the skin and prevent dry skin.
The ingredient list is short, which is somehow comforting to me – less likelihood of unhealthy chemicals hiding in there. A further look at the Aveeno website showed that the brand prides itself on using natural ingredients in its products. Dermatologists recommend oatmeal, the key ingredient in Aveeno's Daily Moisturizing Body Lotion, as a skin protectant because it hydrates skin and restores skin's pH.
3. Nivea Shea Daily Moisture Body Lotion
Nivea's Shea Daily Moisture (previously known as NIVEA Smooth Daily Moisture Body Lotion) provides 48-hour deep nourishing moisture. The lightweight moisturizer is infused with Natural Shea Butter and Deep Moisture Serum to leave skin smoother and softer. Most reviewers rated this product 5 stars on NIVEA's website. You get good value for an inexpensive product. The notion that 'the more expensive something is the better it is' doesn't apply in this instance.
4. CeraVe Daily Moisturizing Lotion
Developed with dermatologists and accepted by the National Eczema Association, CeraVe's Daily Moisturizing Lotion features technology that delivers long-lasting hydration without clogging pores. The lightweight, oil-free moisturizer is formulated with hyaluronic acid, which hydrates skin and helps it retain moisture, and ceramides, which maintain the skin's natural protective barrier.
5. Cetaphil Daily Advance Lotion
Cetaphil's Daily Advance Lotion has been my go-to facial moisturizer for several years already. I had no need to switch to another product; the trusty skin moisturizer has never let me down. (When it runs out, which happens rarely – one bottle could last for 2 years! – I switch to using my simplest DIY moisturizer: pure olive oil. It works! but more about that later…) I first started using Cetaphil's moisturizer when a doctor recommended it. It helps my skin retain its moisture without making it oily. It's clinically proven, lightweight, fast-absorbing, and suitable for dry, sensitive skin.
DIY Moisturizer Lotion Recipe And Guide
Before I write up DIY moisturizer recipes, I'll let you in on the simple, one ingredient natural moisturizers that might be conveniently in your pantry. These include coconut oil and olive oil. Simply apply a few drops of either oil to your skin and enjoy smooth, soft skin! So easy. Olive oil contains vitamin E and vitamin A antioxidants which help to restore the skin's elasticity and prevent free radical damage and aging. My habit of using all-natural olive oil on my skin didn't come out of nowhere. Olive oil was a popular cosmetic product used in ancient civilizations; Egypt's Cleopatra and the ladies of ancient Greece were well aware of the skin benefits of olive oil.
For those of you out there looking for a more luxurious homemade moisturizer recipe, below is a DIY moisturizer recipe containing a blend of skin-friendly essential oils:
Ingredients
1/2 cup shea butter (4 oz)
2 Tablespoons nourishing oil such as: jojoba, avocado, apricot, sweet almond oil, or grapeseed oil. This can even be coconut or olive oil. Almond oil is my recommendation since it feels the best on the skin for most people.
10 drops lavender essential oil optional*
5 drops rosemary essential oil optional*
3 drops carrot seed essential oil optional*
3 drops tea tree essential oil optional*
Directions
In a double boiler (a glass bowl over a pot filled 1/4 the way full with water), over medium-low heat, melt the shea butter. Add in the nourishing skin oil. Turn off the heat.
Pour into a bowl (I use my Kitchen-Aid bowl). Place in the fridge or freezer and allow to cool and return to a solid (not hard) form. This takes about 15-20 minutes, depending on location.
Once opaque and slightly firm, remove the bowl from the freezer. Add in the essential oils. Using the whisk attachment on your mixer, whip the mixture. You can also use a whisk or fork versus a mixer. This takes just a few seconds – don't over-whip. Then scoop the homemade moisturizer into a jar and store at room temp. Apply to both body and face as desired.
(Recipe credit: Live Simple)
Conclusion
This article is just an overview of 5 great moisturizers. Of course, there are other good moisturizers that I didn't mention here that might be worth a try. Or you could have fun whipping up your own DIY skin moisturizer!