Mamma Chia Seeds Review: As Healthy As They Say?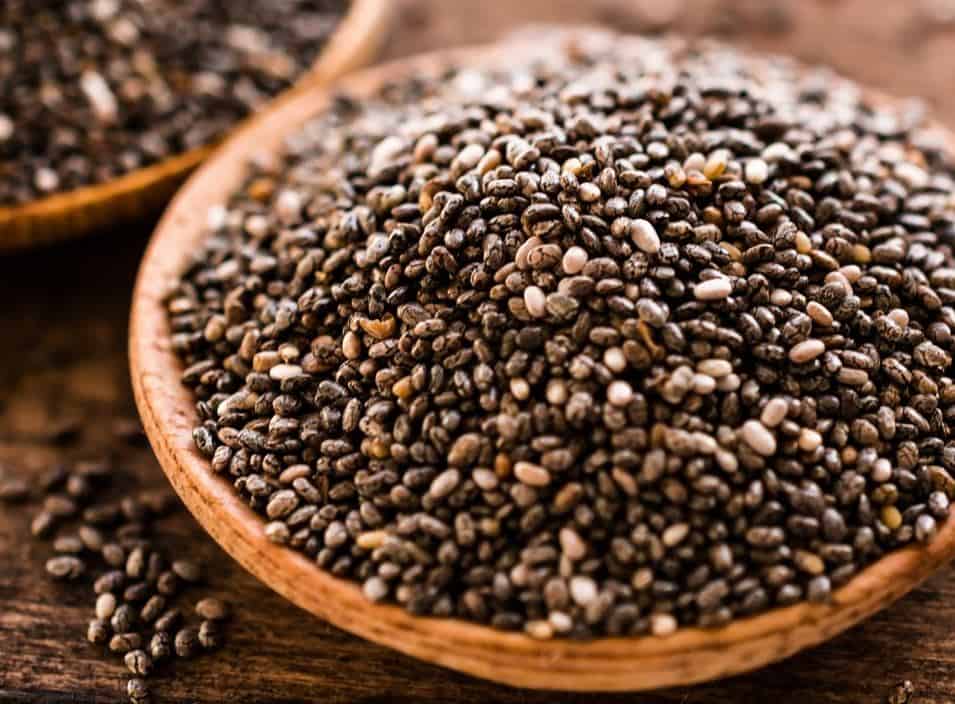 As the world becomes more and more aware of how much healthy eating affects our lives, there have been many healthy eating movements which have taken the world by storm. Ingredients like acai berries, avocados, and kale are becoming more and more available as their popularity increases. While 10 years ago I'd never heard of quinoa, these days you'd be hard-pressed to find someone who doesn't have it in their pantry.
Another such ingredient that has found its way onto many café menus and into many people's homes is chia seeds. Chia seeds are super high in fiber. This means that they help you feel full for longer and are great for your digestive system. Plus, they're low in calories, making them ideal for people trying to lose weight.  
Chia seeds are an excellent source of many vital nutrients. They contain calcium, manganese, protein, magnesium, phosphorus, and omega-3 fatty acids. They're a staple in vegan diets, as they offer calcium and can be used in place of eggs when cooking or baking. And they're increasingly being incorporated into other diets as well. 
Mamma Chia is a company that is based on the nutritional – and delicious! – benefits of these wonderful little seeds. All of their products contain chia seeds, which means that they're healthy and can provide you with the nutrients that your body really needs. If you want to learn more about this company and their products, carry on reading!
Mamma Chia Company History & Background Explained
I have to start by saying that I think this company's name is a really clever play on "Mamma Mia." (I love puns that are smart, especially in product or company names! There, I've gotten that out of the way. Now we can move on to the company review.)
The Mamma Chia company's history and background start with its founding in 2009 by Janie Hoffman. She became intrigued by the many nutritional benefits the humble chia seed had to offer, and she was amazed at how good she felt after including them in her diet. She started out making chia drinks, and business took off immediately. At the time, there was nothing else like it available. People were curious; what were those weird floating seeds in the drinks? What would they taste like? How could they help me live a healthier lifestyle? Her products captured the public's interest, and she was quickly requested to take her company international.
Janie was smart. She knew that there was no point in going overseas if she didn't yet have the resources for it. Currently, Mamma Chia is sold all over the US and Canada. You can purchase their products from the Mamma Chia website. Or you can get them from major online retailers like Amazon or iHerb, as well as stores like Target and Aldi.
Mamma Chia Products Overview   
Mamma Chia has expounded its product base further than just the Vitality drinks from its early days. You can now purchase Chia Squeeze in a variety of flavors. Theses are drinks that come in adorable squeeze pouches and make for easy grab 'n go snacks. The company also makes energy drinks and granola clusters, and you can even buy t-shirts with the Mamma Chia logo! Keep reading for more on Mamma Chia products. 
Mamma Chia Vitality Drink Flavors Overview & Review
The Mamma Chia Vitality drinks come in glass bottles, and they look almost like a solution of blended strawberries (only in different colors). This effect is due to the chia seeds, which sit in the liquid and give it a different texture than your average juice. And not to mention, many more health benefits!
The Vitality juices are not super sweet. They have that perfect balance of tartness with just the necessary hints of sweetness. If you're a real sweet tooth, you may find them to be not sweet enough. They do have some sweetness to them, but because they're so healthy, it's not overpowering.
The Vitality line comes in six delicious flavors: Blackberry Hibiscus, Cherry Lime, Coconut Mango, Raspberry Passion, Guava Mamma, and Strawberry Lemonade.
Each bottle is only 120 calories. And because of the chia seeds, they're more filling than a regular drink. They're almost like a snack on their own!
Mamma Chia Organic Chia Squeeze Flavors Overview & Review
I have a confession to make: I've never grown out of squeeze pouches. I'll buy yogurt that tastes exactly the same in a tub, but I'll pay the more expensive price for the squeeze pouch. There's just something so satisfying about squeezing it straight into your mouth. (I don't eat it in public. I pretend I'm buying it for my kids. Then I sneak it into my house and revel at being 3 years old again.)
Mamma Chia's Organic Chia Squeezes make the perfect snack for when you're rushing out the door to work and didn't have time to eat breakfast. The pouches also make them really kid-friendly. No mess, easy for your little ones to eat on their own, and you don't have to wash a spoon or bowl afterward. Of course, they're also really healthy and filling!
The Chia Squeeze pouches (I love that name; it feels like a play on the words 'chia seeds', no?) come in 6 flavors: Mango Coconut, Wild Raspberry, Strawberry Banana, Green Magic, Blackberry Bliss, and Cherry Beet.
Mamma Chia Organic Chia Energy Beverages Flavors Overview & Review
The Mamma Chia organic chia energy beverages come in glass bottles, just like the Vitality drinks, though their bottles have a slightly different shape. There are two flavors available: Blackberry Blast and Raspberry Razz. There used to be two more flavors available – Grape Power and Cherry Charge. But they aren't advertised on the site, which makes me suspect that they may have been discontinued.
These drinks have not only chia seeds for energy, but also 90mg of caffeine from organic green coffee beans. Need a wake-up call in the morning? A Mamma Chia energy drink is just the thing! Don't worry – the amount of caffeine in each bottle is safe; you won't end up on a caffeine high. Still, when combined with the chia seeds, it's enough to give your day a wonderful boost.
Mamma Chia Organic Chia Granola Clusters Flavors Overview & Review
Granola is probably one of my favorite foods. I love it in the morning with yogurt, and I enjoy snacking on it throughout the day.
Mamma Chia produces two delicious flavors of granola clusters – Wild Blueberry and Vanilla Almond. They used to have a third flavor, Cinnamon Pecan, but it seems that this flavor has been discontinued. The Mamma Chia organic chia granola clusters make for a super healthy and sweet snack, offering 1500mg of omega-3's and 5 grams of fiber. Omega-3's help to reduce the likelihood of developing illnesses like depression or cardiovascular disease. Plus, they help to reduce inflammation in the body (which is what causes many illnesses and diseases). Fiber also helps to prevent heart disease and diabetes, because it helps to lower your blood cholesterol. It's also necessary for a health digestive system.
Mamma Chia's granola clusters are a delicious way to get these amazing nutrients. They're healthy, crunchy, light and super easy to snack on. Good luck trying not to eat the whole bag at once!
Mamma Chia Organic Chia Seeds Review   
Seeing as this company is based on the magic that is chia seeds, it only makes sense that they should sell their own chia seeds, right? Mamma Chia's organic chia seeds are certified organic, and they come in both black and white. You might wonder what makes Mamma Chia's chia seeds different from any other kind of chia seeds. I can't tell you exactly why they are different. But I can tell you that there are people who will not buy any other brand of chia seeds besides Mamma Chia – so they must have gotten something right! You can use chia seeds to make chia pudding or chia jam, or you can use them as a crunchy topping for a salad.
Conclusion
If you're looking to live a healthier lifestyle, then you definitely need some of Mamma Chia's magic! Their products are delicious, healthy, certified organic, gluten free, kosher and vegan. So, you know they're a smart choice for your body. Plus, the products are low in calories. So whatever your diet needs may be, Mamma Chia has got you covered! Once you try their products, you'll wonder where they have been all your life. Just one sip is enough to get you hooked onto the wonder that is Mamma Chia.