Know Your Nivea! Top 10 Nivea Skincare Products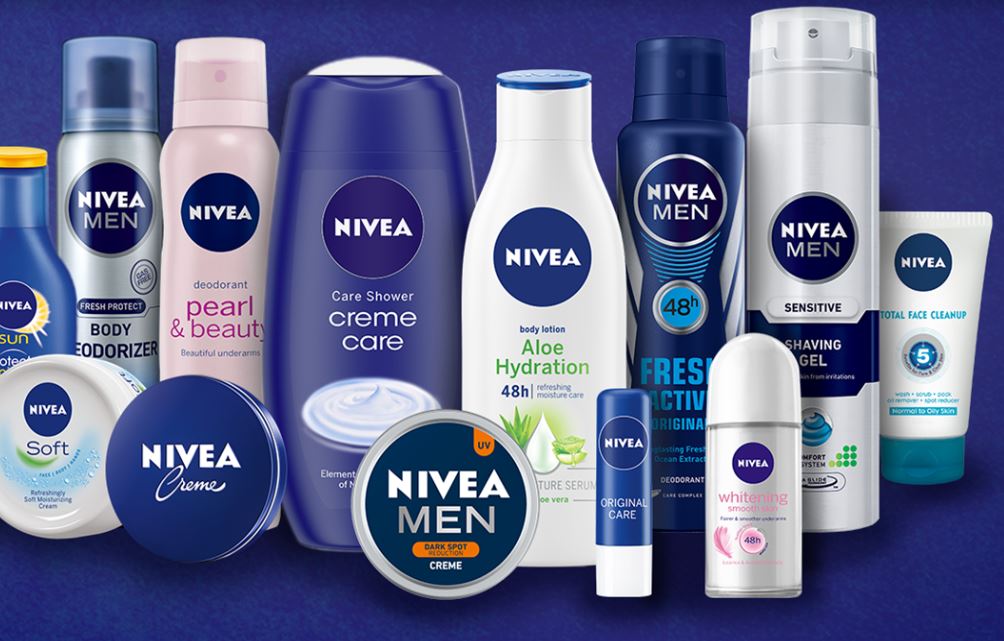 For most personal care and cosmetics top products lists, it's something of a balancing act to try to rank as many different kinds of products as possible. Brands like Neutrogena, Lush, and L'Oréal are great, but their diverse and varied catalogs can make it tough to zero in on their areas of expertise. Do we go with more hair care or cosmetics? What about bath time products? Maybe even cleansers or anti-aging? When it comes to Nivea, there is no such problem, as there's only one kind of product offered by Nivea: the skin care kind.
Yes, Nivea got its start in skin care with their worldly renowned Nivea Creme and has never deviated, building a well-rounded and beloved line of skin care products which includes supplements for bath, body, face, and lips, as well as deodorant, men's care, sun care, and more! That's right, Nivea does skin, and it does skin right, and I can attest to this pretty strongly. I speak from some pretty intense experience, which I'll get into if you'll indulge me for a minute.
Take Me To Buy Nivea Best Sellers
Anyone looking into skin care products is likely to be suffering from some sort of skin ailment or shortcoming, right? Or at least has suffered from one in the past? Well, not only have I suffered from one or two problems with my skin, I'm pretty sure I've had every issue in the book to contend with.
That's right – from acne, to eczema, to dry skin, to greasy skin – it seems like there's always some reason I find myself in the skin care section of the pharmacy. Well, having spent so much time in that skin section, you can imagine I've made my way through a fair share of brands and products (I try not to think about this in terms of money spent).
After years of trial and error, I can safely say that Nivea is top dog. Its full range of products are capable of addressing any skin woe big or small, although with the right selections, it probably wouldn't take too many Nivea products to get your skin game on fleek! Read all about my favorites here in our Top 10 Nivea Skincare Products feature!
In A Hurry? Find What You Need
1. Nivea In-Shower Body Lotion Review
Traditionally speaking, body lotion isn't something people apply while inside the shower. Personally, I used to like to apply lotions after showering and toweling off, as that's the time that common sense tells me my skin is cleanest and most primed for a lotion treatment. Ever the non-traditionalist, Nivea offers a unique take on the shower-body lotion routine with their in-shower body lotion.
I know what you're thinking: "Lotion… while showering? Have those folks at Nivea lost their minds??" Worry not my friends, the sanity of Nivea's team is well intact. Funny enough, not only is applying moisturizing lotion in the shower not a mistake, it's actually surprisingly convenient when done with a cream that can withstand moisture and absorb into the skin regardless of conditions.
Check it out on Amazon: In-Shower Body Lotion
Nivea In-Shower Body Lotion leaves skin feeling soft, smooth, and moisturized and it does so without any kind of sticky or greasy feel. This is accomplished thanks in large part to the almond oil utilized in Nivea's patented formula, which helps the lotion absorb quickly and resiliently. If you're looking to save on time by moisturizing in the shower, or just looking to kick your moisturizing game up a notch, this is an excellent option and one that I highly recommend.
2. Nivea Lip Balm Review
The title says lip balm, but what I'd really like to discuss is the entire line of Nivea lip care. Some of you might be thinking to yourselves that lips are not in fact skin, and that this serves as some sort of violation of the "Nivea makes only skin products" statement from earlier.
However, you would be mistaken. Lips are in fact covered by layers of skin, and I'm willing to bet you've peeled this skin at one point or another in your life. You couldn't peel it if it wasn't skin, right? Well, it's an unfortunate thing that lips do in fact peel and suffer from other afflictions, which makes Nivea's lip care products downright practical.
In addition to what they call indulgent lip care, Nivea offers everyday lip care – my favorite of which is their Smoothness Lip Balm. It uses shea butter and jojoba oil to keep lips soft and refreshed, and the extra peppermint in the formula helps it feel like an upgraded version of Burt's Bees Lip Balm. In terms of indulgent lip care, I like to use Nivea's Raspberry Rose Lip Butter, which uses a hydrating formula containing almond oil and Vitamin-E in order to enhance lips and, hello, tastes like raspberries! What could possibly be better?? Use Nivea Lip Care in order to fix damaged lips, to keep your lips looking and feeling great, or if you're feeling like your lips could use a little treat. Trust me, you deserve it.
3. Nivea Body Wash Review
There are two kinds of people in the world: those who use bars of soap in the shower, and those who use body wash. Well, I guess there is a third kind of people – the kind who don't shower. But, that's not an area that I care to delve into to deeply right now. I digress – for most of my life, I've been a hardcore bar of soap kind of a person – there's something so easy and simple about picking up a bar of soap and getting to scrubbing.
Take me to Amazon: Care & Sparkle Moisturizing Body Wash
This is in stark contrast to the arduous task of picking up a bottle of body wash, unsealing it, dispensing body wash into your hands, and then somehow finding a way to re-seal and settle the bottle of body wash without compromising the body wash you just pumped out. It's an exhausting and stressful process, and quite frankly it is one that I can do without.
Nivea's body washes, like their Care & Sparkle Moisturizing Body Wash, is almost good enough to convert me into a body wash person. Using what Nivea calls "Hydra IQ Skin Technology", the body wash offers long-lasting moisturization as well as a softening effect on the skin. If you're a body wash person, you won't find better!
Make smoother, healthier-looking skin one less thing you have to worry about with NIVEA In-Shower Body Lotion. #showerdoorinspiration pic.twitter.com/r103SSe78v

— niveausa (@NIVEAUSA) October 13, 2016
4. Nivea Deodorant Review
There are two kinds of people in the world: those who use deodorant, and those who do no- kidding! Of course we all use deodorant, we're not living in the stone age. Recent studies concluded that 64% of people use the same deodorant brand for as long as the label and branding stays the same (don't bother verifying that statistic, just trust me – it's science). Well, I'm here to challenge these well-ingrained human habits by telling you to start experiencing Nivea deodorant.
Featuring a wide selection that includes options for both men and women, Nivea deodorants come in both roll-on and spray form and are designed for long-lasting effects. I know that a lot of deodorant brands claim to offer long-lasting protection, but I've seen the best results from Nivea, and they offer pleasantly scented deodorant to boot. My personal favorite – Nivea Fresh Pure Deodorant – is a must-try (get it here).
5. Nivea Soft Moisturizing Face Cream Review
Jumping back into the skin moisturizing game, let's talk about Nivea Soft Moisturizing Cream. Not to be mistaken with Nivea Creme, Nivea Soft Moisturizing Cream is intended for, above all else, moisturization purposes. That means that if dry skin is your only problem, you're far better off looking here than you are at Nivea Creme.
I've used both products – Nivea Creme for my face, and Nivea Soft Moisturizing Cream for drier areas of skin like my elbows and knees, and this is how I'd recommend you use these products as well. If you have particularly dry facial skin, try the soft moisturizing cream for best results, but try it anyway for those drier areas of the body – you won't regret that you did.
6. Nivea Cellulite Cream Review
If cellulite is your problem, Nivea (unsurprisingly) has the answer: Good-Bye Cellulite Gel-Cream. This wondrous little product attacks cellulite dimples by boosting circulation in "problem areas" and hydrating the skin. Basically, if you want the same expensive treatment that celebrities get for cellulite but in a much more affordable and convenient capacity, this is the product for you. Get your own here.
7. Nivea After Shave Balm Review
Men and women alike need to deal with shaving, albeit for different areas of the body (usually). Therefore, men and women alike need to deal with the redness and irritation that often follows shaving, and you'd be hard pressed to find any human being that doesn't absolutely dread these post-shaving woes.
However, it is true that this is a problem that is more commonly associated with men, which is why Nivea introduced their after shave balm lineup under their men's care category of products. Men's Replenishing Post Shave Balm is one of the most popular shaving balms offered by Nivea.
The dual-effect offered by the shave balm both repairs and regenerates the skin while at the same time moisturizing the skin with Vitamin-E and Provitamin-B5.
I want it: Men's Replenishing Post Shave Balm
Nivea's Q10 Energy Double Action Balm takes this moisturization to another level with a formula containing Coenzyme Q10, which is designed to aid the moisture-challenged. I personally prefer the Q10 Energy Double Action as I find that it provides the same skin repair and regeneration while also offering top-notch moisturization.
When I say top-notch, I'm talking too legit to quit, epic, spectacular moisture – the kind of stuff that takes a licking and keeps on kicking. You'll be moistened for at least 24-hours after applying, which is damn impressive for any sort of after shave application. Anyways, the stuff is good for men and women alike, so ladies don't be shy – Nivea after shave balm can work for you like it has for me!
8. Nivea Shaving Cream Review
Let's stay within the realm of shaving, shall we? From the post-shaving routine to the pre-shaving routine, we have Nivea Shaving Cream. In the pre-shave category Nivea offers For Men Sensitive Shaving Gel and Foam which are, once again, products that are marketed for men but can work for everyone.
Made to protect skin against razor burn and other irritations, Nivea pre-shaving products use aloe vera gel to soothe and protect the skin while priming it for the ideal shaving experience. Chamomile extract and Vitamin-E used in the formulas promote skin health, while extra-thick lathering effects help achieve a closer and smoother shave than you've ever had before. Get your own here.
9. Nivea Firming Lotion Review
One of the biggest issues that people look to correct in their skin is looseness and a lack of vitality. Firm and tight skin is difficult to achieve to begin with, but the aging process only makes matters worse, loosening skin and making for a more worn and depleted look. Nivea offers a number of products intended to rectify this problem, chiefly among them being Nivea Skin Firming Hydration Lotion.
Shop now: Skin Firming Hydration Lotion
Using the same "Hydra IQ Skin Technology" utilized in Nivea Body Wash, the skin firming lotion is proven to tighten and firm skin in as little as two weeks, while also boosting vitality and vibrancy. The formula even tones the appearance of skin and moisturizes for up to 24-hours. While skin firming is the goal, this is truly an all-purpose lotion, and one that anyone would benefit from using.
10. Nivea Creme Review
To be honest, this is the product that started it all. The world-famous Nivea Creme is touted as one of the simplest, all-round creams for face, body, and hands. Although it's pretty basic in terms of what it offers for your skin, it's pretty much a go-to in many places. One of the reasons why it's so loved is thanks to its rich texture. It truly feels like your skin is getting a much-needed hydration boost.
Check it out on Amazon: Nivea Creme
Another reason why this cream is so popular is that it doesn't have a heavy scent. Not everyone is a fan of heavily scented creams, and this product is designed with those people in mind! The formula is enriched with provitamin B5 to guarantee intense moisture that lasts.
Is Nivea Cruelty-Free?
This question is a bit more complicated to answer than I thought it would be at first, so I'll try to keep it as simple as possible. In short, Nivea as a brand and their holding company, Beiersdorf, claim that they do not test their products on animals due to the fact that it is not required to prove that a product or ingredient is safe for human use.
So that's the good news. However, the main issue comes in with the fact that as a company, Nivea have been known to sell their products to China and in China it is required by law that all cosmetics products must be tested on animals before they can be considered safe for sale.
Many argue that because Nivea sell their products to China, they in turn promote animal testing by doing so and that until they stop selling their products to China (or the Chinese change their laws), the company cannot be regarded as fully 'cruelty-free'. That's basically the best answer I have for now!
Is Nivea Vegan?
This one is a little easier to answer in all honesty. While Nivea products do boast a wide variety of mainly synthetic or plant-based ingredients in their products, the truth is that one cannot claim that they are vegan because they are known to include 3 animal derived ingredients in the products. These are lanolin alcohol from sheep's wool, beeswax and sodium tallowate which comes from cow fat. So cruelty-free in certain regions but not vegan.
Up Next: Top Olay Skin Care Products Review: All Of Olay's Best
Before You Go! Shop Our Picks on Amazon Now