Best Lush Face Products Review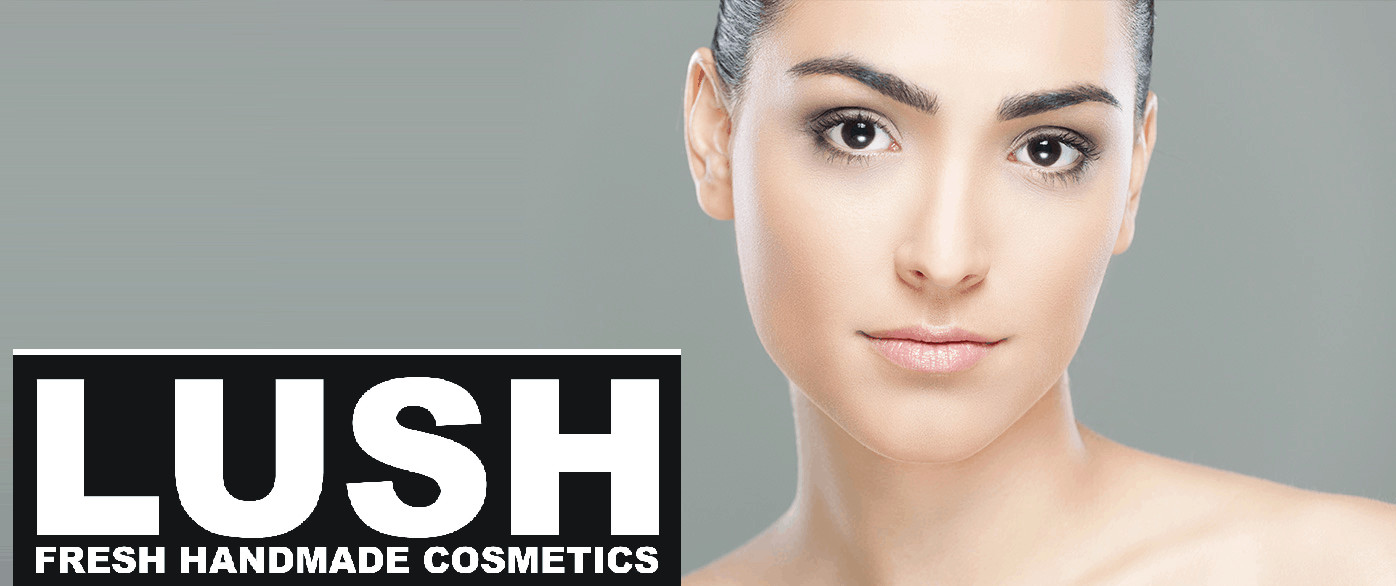 We've covered Lush bath products, we've covered Lush shower products, we've covered Lush hair care products, and now it's time to find out what Lush can do for your face! Lush's multi-faceted line of face care products is designed to hit every check mark in the face care book. Cleansers, moisturizers, toners, and even shaving and teeth-related products combine to form a Lush face catalogue that will leave you wanting for nothing!
As is always the case when it comes to Lush, effective and safe ingredients and formulas combine to make for excellent products for your face and skin. When it comes to the face care products industry more than perhaps any other personal care products category, big brand name manufacturers have become complacent in producing the same generic, ineffective, artificial cleaners, moisturizers, masks, etc.
Recognizing this, Lush has made it a goal to provide new and revolutionary products to its consumers that provide effective face care while using only safe and natural ingredients. This is our Best Lush Face Products Review!
Lush Face Cleansers Review
Most people don't actually take the time to clean their faces. And those that do more often than not turn to generic, mass-produced cleaners churned out by big machinery in a cold, industrial factory. Lush's face cleaning production process could not be further from that unfortunate norm.
Cleaning your face doesn't need to be a complicated process. It turns out that using natural, safe ingredients to produce handmade face cleaners works a heck of a lot better than what most big-name face cleanser makers have been doing.
With an assortment of creams, cleansers, and scrubs, Lush offers face cleansers that use different ingredients to accomplish different kinds of cleansing. These are my very favorite face cleaners:
Lush Dark Angels Face Cleanser Review
A dark, charcoal-looking powder, Dark Angels doesn't look like your typical face cleanser. But then again, Lush doesn't really care for keeping in line with what's typical. Incorporating black sugar, charcoal, rhassoul mud, and cold-pressed organic avocado oil, Dark Angel exfoliates and absorbs excess oils. This leaves fresh, matte skin behind.
With sensitive skin in mind, Lush made the Dark Angels formula soft and soothing. This way, it can effectively treat redness and irritation. Dark Angels is also designed to help prevent breakouts, while nourishing skin to ensure that it is properly hydrated.
Lush Fresh Farmacy Face Cleanser Review
Do you have sensitive skin? No need to take a trip to the pharmacy – just get yourself some of Lush's Fresh Farmacy! This pale pink cleansing bar incorporates chamomile extract in order to calm skin. The lavender and rose heal and moisturize dry patches. And tea tree oil cleans and clears clogged pores in the skin.
Calamine powder also plays a role in calming irritated skin. Fresh Farmacy even features a satisfying, pleasant aroma. Again, if sensitive skin is your problem, check out Fresh Farmacy. It could be the face cleanser that solves your irritation problems for good!
Lush Kalamazoo Beard and Facial Wash Review
Far too often, bearded faces are left neglected and ignored by the big-name skin care companies. At best they will offer a beard cleansing product and generic face cleaning products. But never a wash that cleans bearded faces – hair and skin alike.
Packed with pineapple juice, which contains enzymes that can strip dirt from both hair and skin, as well as almond oil, jojoba oil, and cupuacu butter to soften and calm unruly beard hair, Kalamazoo is an ideal, natural beard and face cleanser. Brazilian orange oil adds a pleasant, light scent. this makes it a perfectly well-rounded face cleanser for the bearded ones in your life.
Other Lush face cleansers include Ocean Salt, Herbalism, Angels on Bare Skin, and Ocean Salt – Self Preserving. There's also Coalface, Grease Lighting, Ultrabland, Aqua Marina, Let The Good Times Roll, 9 to 5, and Movis.
Lush Facial Moisturizers Review
Is there any skin problem that is more commonplace than dry skin? Virtually everyone suffers from dry skin at some point and in some capacity – moisturizing skin is a virtual rite of passage in terms of skin cleansing and care.
Some people need to moisturize their skin more often than others, and depending on the season the skin on your face may be in greater or lesser need for moisturizing. Well, regardless of what exactly you need, Lush's moisturizer lineup is diverse enough that I'm sure they've got you covered – these are my top-three Lush moisturizer reviews:
Lush Imperialis Moisturizer Review
If you're just getting to know moisturizer products, Lush recommends that Imperialis be the first moisturizer you try – and for good reason. Imperialis is an all-purpose moisturizer which is designed to work with most skin types and heal most skin irritations.
Made with a fresh lavender infusion which promotes sebum production, Imperialis encourages the production of more natural oils and cleanses the skin of unwanted dirt, moisturizing in the process. Lush uses orange blossom water in the formula in order to brighten up duller skin and contribute a pleasant scent, rounding out this terrific face cleanser.
Unhealthy oils build up in dry skin, and Lush's Vanishing Cream is made to help with exactly that. Billed as Lush's lightest moisturizer, Vanishing Cream contains balancing lavender absolute, witch hazel which narrows pores, and grape seed oil for softening. The moisturizer carries a satisfying aroma and is a great option for your daily face cleaning routine.
Lush Celestial Moisturizer Review
Suffering from skin that's particularly sensitive? I don't just mean typical-sensitive, I mean really, really sensitive? Celestial is the face moisturizer for you.
Like Vanishing Cream, Celestial carries a billing – "Lush's Most Gentle Moisturizer" – one that is well earned. Vanilla water helps the skin retain what moisture it has while hydrating almond milk and fresh dove orchid extract soothe even the most sensitive skin while leaving it in soft, clean condition.
Lush boasts that Celestial can double as a softening night cream, and while I have not tried it in this capacity, I have no problem believing this to be the case.
Other Lush facial moisturizers include Magical Moringa, Skin Drink, Full of Grace, Skin Shangri La, Enchanted Eye Cream, Gorgeous, Cosmetic Lad and Enzymion.
Lush Facial Toners And Steamers Review
Skin doesn't necessarily need to be suffering from some sort of ailment or a lack of moisture in order to warrant attention and care. Feeling like your skin is just plain dull, and not as vibrant as you'd like to be? Lush Toners and Steamers are here for you.
Firstly, let's explain what toner is: Toner water works to remove excess cleanser and leftover dirt prior to moisturizing, reduces pores, and soothes and hydrates skin after a cleansing. Steaming, on the other hand, is a deeper process which opens pores in order to deliver oxygen deep into the pores, thereby aiding in the cleansing process.
In order to properly steam you should cover your head with a towel and lean over a bowl of hot water which is infused with Lush steamers, inhaling deeply. This process only needs to be carried out about once a week for dry skin, whereas toning can be done once every few days. Tea Tree Water, Eau Roma Water, Tea Tree Tab, Breath of Fresh Air, and Dream Steam make up Lush's toner and steamer line.
Lush Facial Masks Review
For a more intense skin treatment than what a cleanser, moisturizer, or even a steaming can provide, try Lush's powerful facial masks.
Designed to provide a comprehensive skin care experience, Lush facial masks clean, soothe, heal, moisturize, invigorate, brighten, and help skin to achieve a healthier, more natural glow. The variety of masks offered feature different scents, odors, and flavors, all of which can have different but still-powerful effects.
Lush Cup O' Coffee Face Mask Review
Just like a cup of coffee can provide an energetic boost to your day, Cup O' Coffee from Lush can provide an energetic boost to your skin.
Using a unique blend of aromatic coffee and sweet roasted cocoa extract, Cup O' Coffee cleanses and invigorates the skin while also featuring a downright delicious smell. Kaolin rounds out the formula by cleansing impurities and opening the pores. Finally the textured, coarse ground coffee helps scrub away dryness and reveals the glowing skin beneath.
Lush Mask of Magnaminty Face Mask Review
This will nicely illustrate the variety offered by Lush facial masks: Mask of Magnaminty uses China clay and fresh peppermint to pull debris out of even the most stubbornly clogged pores, leaving a tingly-clean sensation.
From coffee to china clay – pretty extensive, eh? Aduki beans exfoliate skin that suffers from dryness or flakiness, while vanilla absolute makes for a delightful smell and calms redness in the skin. Mask of Magnaminty is intense but not too harsh – this is one of my very favorite Lush products, period.
Lush Don't Look At Me Face Mask Review
Ground rice works to effectively scrub away dryness and dirt while murumuru butter moisturizes the skin in this vibrant blue face mask.
The lemon juice in the formula helps achieve a brighter, more toned layer of skin, while organic silken tofu creates an amazing softening effect – try Don't Look At Me for some of the softest skin of your life! Other Lush facial masks include Rosy Cheeks, Brazened Honey, Catastrophe Cosmetic, Ayesha, Love Lettuce, Cosmetic Warrior, Cupcake, Oatfix, The Sacred Truth, and BB Seaweed.
A #lush face mask for my sad skin and a northern lights bath bomb pic.twitter.com/ibF7jePMxS

— Jessica✨ (@JessicaBKennedy) November 4, 2016
Lush Lips Products Review
Lip products don't belong in their own category – they're located on your face too! Lush's lip line is intended primarily to soften lips, but is also capable of keeping your lips strong, healthy, and protected.
Once again, healthy and natural ingredients make up the formulas used to create Lush's colorful lip line.  You won't find problems with Lush lip products like we've seen with some other big name lip product manufacturing companies.
No artificial ingredients, no filler, no synthetics – no problem! Balms, tints, and scrubs make up the Lush lip line – and I have chosen to highlight one from each of these categories below! Of course, you could always make your own DIY Lip Scrub and care for your lips that way 🙂
Lush Rose Lollipop Lip Balm Review
Described as a "romantic floral lip balm" by Lush, Rose Lollipop contains a rose-lemon flavor designed to pleasantly treat and soothe lips.
Formulated with the use of cupuacu and shea butter, Rose Lollipop is perfect for chapped or irritated lips, or just lips that may need some more attention and moisture. The flavor is pleasant, the effects are strong, and the smell is great – Rose Lollipop does it all!
Lush Strawberry Bombshell Lip Tint Review
With a bold and daring fuchsia color, Strawberry Bombshell has an apt name – but color isn't all that this delightful little lip tint is packing. With a formula that features Kalahari melon oil and sunflower wax, Strawberry Bombshell is great at restoring moisture to lips and tastes as sweet as it looks. The color might be a little bit daring for daily use, but this is one heck of a lip tint regardless!
Lush Popcorn Lip Scrub Review
I know what some of you might be thinking – "Lip scrub? What on earth is that?" Trust me, you'll wonder how you ever lived without it after just one use. Whenever you feel like your lips need refreshing, or a good scrubbing before applying other kinds of lip cosmetics, give Popcorn lip scrub a try!
In addition to downright delicious flavor, Popcorn packs castor sugar, fine sea salt, and corn meal to make for an efficient, textured scrubs that leaves your lips feeling refreshed and ready for anything! Other Lush lip products include Honey Trap, Buttered Brazils, It Started With A Kiss, Key Lime Pie, Passion Fruit, Bubblegum, Lip Service, Mint Julips, and Sunkissed.
Lush Shaving And Teeth Products Review
That's right – shaving and teeth care takes place on the face as well. While neither of these categories could be mistaken for a focal point of Lush's efforts, there are still useful products to be had which can enhance your morning routine and ready you for the day.
D'Fluff shaving soap cleans your beard and the skin underneath it in order to ready it for shaving, while Ambrosia and Prince shaving cream could become your go-to shaving creams if you give them a try – I can't imagine finding a softer, more soothing shaving cream than either one of them.
When it comes to teeth, Lush offers a variety of tooth powders and tooth tabs which are designed to supplant the common toothpaste. I wouldn't swear by these, and I do think that traditional toothpaste is the way to go for teeth cleaning, but these do make for a fun, interesting alternative to your usual Crest or Colgate branded stuff. Miles of Smiles and Tooth Fairy are two of the more effective Lush teeth products I've used.
Conclusion
No matter which part of the face you're dealing with, and no matter how you're trying to treat it, I'm betting Lush offers a product that can help. Given the vast, vast catalogue of Lush face products, you're sure to find something that works well for you.
If you're sick of the same big name companies producing the same big name, small-impact products, give Lush a try – your face will thank you for it!