Vichy Laboratories Cosmetics And Products Review: Veni, Vidi, Vichy!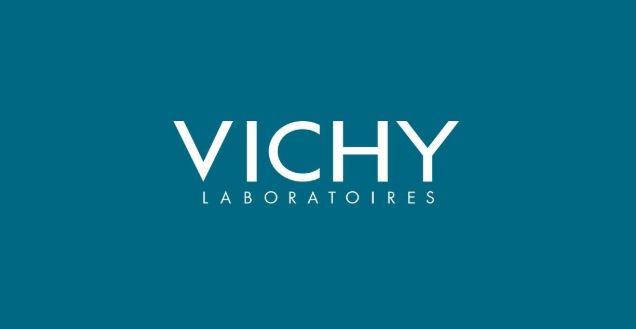 While it's true that most cosmetics developments and advancements are the product of scientific research, sometimes it's good old mother nature doing the work for us. This is most certainly the case when it comes to Vichy Laboratories and its amazing line of skin products. Thanks to the famous Vichy Thermal Spa and its wondrous water, Vichy is able to produce a variety of skin-health promoting products which utilize the remarkable natural qualities found in Vichy water.
From cleansers to body care, to deodorant, eye care, makeup and more, Vichy uses Vichy water in all of its products to impressive effect. The company boasts some of the highest quality formulas around and has since its inception over 80 years ago, building a following of loyal consumers along the way. What is Vichy water and why is it so special? How does Vichy water help make Vichy products so effective? We'll answer these questions and much more here in our Vichy Laboratories company and products review!
Vichy Water, Shower And Hot Springs Explained
One of the most historically rich cities in France, Vichy has been celebrated for thousands of years. In addition to the Allier River which flows through Vichy, the city contains over ten natural springs which range from thermal to cold-water. These springs feature mineral water that is sometimes naturally sparkling and always replete with a wide-range of benefits.
The mineral water contains calcium, magnesium, 17 mineral salts, 15 trace elements, and more naturally occurring, therapeutic properties which provide a wealth of benefits for skin and overall health.
The Vichy basin, or 'greater Vichy,' actually features over 250 different springs that contain this unique and wondrous water, making the entire region a goldmine of sorts in terms of therapeutic skin help.
The waters of Vichy have been sought out for generations; from Ancient Romans to folk in the Middle Ages, to World War II soldiers, there has been no shortage of visitors to the city looking to cleanse their skin and body via the city springs.
Named and inspired by the therapeutic effects of the water, the "Vichy Shower" was inspired in large part by Vichy water. A modern spa treatment, the Vichy shower involves lying on a cushioned surface while five to seven different shower heads shower the body. A shower is a form of hydrotherapy, and in particularly expensive and rare instances actually, utilizes Vichy water in the showering process.
The treatment has been proven to boost the immunity of the user while also acting as a great, natural relaxer. The Vichy shower can be performed as a precursor to other treatments such as wraps, massages, and scrubs, or as a form of standalone therapy.
Vichy water acts as the namesake and inspiration for all Vichy products, as well as the company at large. Thermal spa water from Vichy springs is the only water source used in Vichy formulations, which makes its products particularly concentrated in terms of their therapeutic abilities and beneficial content. The history of Vichy Laboratories is as intriguing as that of the revered Vichy springs themselves – buckle up and get ready to learn all about the origins of this wondrous skin supplement seller!
Vichy Company Origins And History
As previously mentioned, the history of Vichy, France, and Vichy water spans centuries and generations. The history of Vichy Laboratories, however, can be traced directly back to 1930. It was then that Georges Guérin, a renowned perfume manufacturer, visited Vichy in order to experience their famed water springs. Guérin noted not only the restorative abilities of the Vichy water but locals applying the water to their face in soaked compresses – not unlike a modern-day skin treatment.
Intrigued, Guérin sought out the medical director of the thermal treatment center in Vichy, the renowned Dr. Haller.  The two men found that they were of a like mind in a number of ways. For starters, both believed that the secret to beauty was in health and healthy skin. Additionally, they both recognized that the true potential of Vichy water had yet to be tapped – a shared belief that would spark the creation of one of the great companies in cosmetics.
Driven by his conversations with Guérin, Dr. Haller founded Vichy Laboratories in 1931. Using a combination of dermatological knowledge and 'Vichy magic,' Haller would produce the most effective skincare products of his time. In the 1930's, dermatology was fairly rudimentary in terms of its practical applications. As we've covered in our L'Oréal, Nivea, Revlon, Avon and Erno Laszlo features, the pre-WWII era was not exactly a golden age of personal care retail products.
Haller drove innovation in skincare by developing the first set of skin products that were broken down by skin type, rather than the typical one-size-fits-all fare consumers had grown accustomed to seeing. Known as "Vichy Secrets," the initial line of Haller's products were developed with unprecedented care and attention to detail.
Through in-depth testing, Haller was able to develop products that incorporated new active ingredients, pinpointed thresholds for efficiency and tolerance, and used formulas that could help specific skin ailments, as opposed to generic skin care products for every sort of skin type and problem.
Now owned and operated by the L'Oréal Active Cosmetics Division, Vichy Laboratories produces a wide range of not only skin care products, but personal care products. The company has never neglected or forgotten its roots, however; at the heart of every new formula, development, or product at Vichy, there is Vichy water.
Vichy products have only been strengthened by the passage of time, taking advantage of progressive developments and refinements in the skin and personal care in order to create the most cutting-edge product line possible. We will review this product line, as well as a selection of their top products below. Enjoy!
Vichy Skin Care And Products Review
There is a lot that can be accomplished when cutting-edge personal care innovations join forces with Vichy water – this is not a combination whose benefits are exclusive to dermatology! Vichy Laboratories has managed to branch out into most of the personal care realm, providing a full set of products, treatments, and serums which are designed to occupy all of the space in your medicine cabinet.
Seriously, you won't need to visit another pharmacy or use another brand if you're sticking with Vichy – they've got it covered. Their product line breaks down into three separate categories which are as follows:
Personal Care: Cleansers/Toners, Body Care, Deodorant, Eye Care, Face Masks, Makeup, Moisturizers, Night Treatments, Serums, Sun Care, Thermal Water, Value Kits.
Skin Concern: Anti-Aging, Acne Prone, Dehydrated, Dry Skin, Dull Skin, Shine Prone.
Collection: Aqualia Thermal, Capital Soleil, CelluDestock, Dermafinish, Face Masks, Ideal Body, Idéalia, LiftActiv, LiftActiv Retinol HA, Liftactiv Supreme, Neovadiol, Normaderm, Nutrilogie, ProEVEN, Pureté Thermale, Thermal Water.
Vichy offers so many wonderful products that it is indeed difficult to narrow it down to the best of the best, but we here at Maple Holistics have given it our best effort! Please note that if an area of need or interest in personal care was not covered by our list, fret not! We are big believers in virtually all of what Vichy has to offer and encourage you to explore and find out all of what the company has to offer on your own. After all, not everyone is going to have the same results from the same products – there is no better guinea pig for you to learn from than you!
Ahh, concealer. As useful as this little tool is, its presence in our makeup kits is an unfortunate thing – no one wants to have to conceal their skin! Yes, ideally we would all be enjoying clear, clean, attractive skin, (which Vichy products can actually help us achieve – more on that later), but sadly, this is not easily achieved.
Blemishes happen, pimples happen, uneven skin tones happen, and redness happens, and these are problems that need to be dealt with. Well, enter Vichy Dermafinish.
Made with the famous Vichy water, Vichy Dermafinish is one of the creamiest, most easily-blended concealers you're ever going to use. Blending seamlessly into the skin and leaving a matte finish, Vichy Dermafinish offers 14 hours of flawless coverage, although we have found the effect lasts for close to a full day on average. Vichy Dermafinish is a multi-purpose item – it can be used for under the eyes, to even tones, cover blemishes and acne, dull age spots, and more!
The foundation to a proper, effective morning facial routine is – you guessed it – foundation! Unless you prefer to go au naturel, in which case, we commend you. Seriously speaking, using a safe, effective foundation that blends well with your skin and tones could be the difference between finding success or not in applying your makeup. Far too many people are careless in their foundation choices or worse yet, do not apply foundation altogether, and the results of this show.
Available in several different colors including the immensely popular Nude 25, Vichy Dermablend Corrective Foundation applies for an excellent matte finish without any masking effect. Seriously, when wearing Dermablend, it doesn't look like you're wearing foundation – it looks like you're wearing nothing!
Boasting up to 16 hours of makeup wear – more than enough to get you through your day – and SF 30 UVA protection, Vichy's foundation is an excellent choice as a standalone product or as a prelude to further makeup application. This baby is highly recommended.
I know what you might be thinking – what exactly can Vichy water do in order to help formulate an effective deodorant? Puzzling, eh? Well, not if you really think about it. Much of what makes Vichy water so effective in personal care products is its ability to help skin retain its moisture. Well, what does deodorant do? It prevents sweating. Is the picture starting to become clear? Vichy 24 Hour Dry Touch Deodorant, in particular, is renowned for its ability to stop moisture.
This is thanks in large part to perlite, a mineral found in Vichy water that helps strengthen and stabilize the antiperspirant. Vichy deodorant is rare in that it is capable of sustaining 24-hour protection while still being gentle enough for damaged, sensitive, or newly shaved skin.
Oh, and those white or yellow stains left by inferior deodorants? Not a problem here. With virtually no downsides, you'd be crazy to not give Vichy deodorant a roll!
I wonder if they needed sunscreen back in the day while swimming or bathing in the Vichy water in Vichy, France? I mean, if the stuff is capable of protecting against the harmful rays of the sun, what's the point of applying sunscreen? Jokes – we've got em' in spades here at Maple Holistics! But seriously folks, Vichy makes a damn fine sunscreen – one that is well-worth its price tag given its level of effectiveness. With UVA and UVB filters at work, Vichy Idéal Capital Soleil Sunscreen is capable of protecting against intense sun rays despite its water-resistant composition – swimming won't diminish its effects one bit. The fast-absorbing formula is non-sticky and non-greasy, making for satisfying application and wear. The bottom line is, count this as another Vichy product that is well-made and without downsides – think Vichy for beach season 2017.
Vichy Dercos Ultra Soothing Shampoo Review
Is there a single company left in the world that doesn't produce shampoo? Seriously, just take a look at the products we've been reviewing from various companies like Lush, Dove, and Olay – shampoo production is basically a prerequisite for getting involved in personal care.
Well surprise, surprise, Vichy produces shampoo of their own – and a damn fine shampoo line it is. Vichy Dercos Ultra Soothing Shampoo in particular stands out in the crowd, offering a soothing, cleansing effect that is effective enough for regular use or to treat an irritated scalp. The sulfate-free formula is safe as can be to boot!
Now it's time to get wrist-deep in some serious Vichy magic. One of the premier hydrating serums available anywhere, Vichy Aqualia Thermal Power Serum can restore moisture to your skin like none other. Utilizing what Vichy calls 'cutting edge dynamic hydration technology,' Vichy Thermal Power Serum utilizes the best in new and old in dermatology to craft this world-class formula.
Vichy Thermal Spa Water combines with Hyaluronic Acid to replenish the moisture in your skin as well as help your skin retain moisture – this a serum that covers every end of the moisturizing game. Clinical research has proven that up to 90% of women who used the serum agreed that their skin appeared more fresh, moisturized, and radiant after four weeks.
Vichy Idelia Life Anti-Aging Facial Serum, on the other hand, combats skin aging effects as opposed to a lack of moisture in the skin – both work great and will have you looking great.
There's dry skin, and then there's dry skin. If you're looking for something a little more powerful in a moisturizing agent, Aqualia Thermal Rich Cream Moisturizer from Vichy is the ticket. Formulated with ingredients that are extremely similar to those found in the power serum we just reviewed (hey, bear with us – we want to review as many products as possible here), the thermal rich cream distributes and locks water in all of your "facial zones" – whatever that means.
But, the stuff works, and that's what counts. Vichy CelluDestock Body Lotion is designed to smooth skin – particularly uneven and stubborn skin roughness in the thigh, hip, and butt area.
The price tag, like those found on many Vichy Laboratories products, could give you some sticker shock, but the stuff really does work – you do in fact get what you pay for.