Top Josie Maran Products Review: From Cosmetics To Skincare!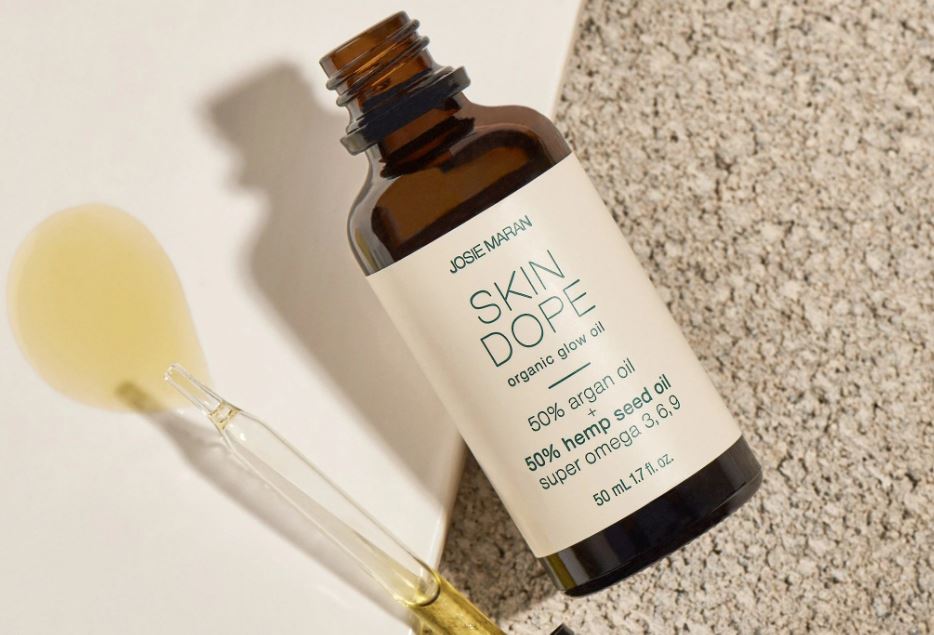 Argan oil is immensely popular in the hair care industry. It's the wonder oil that our hair sucks up before instantly transforming into silky hair with a healthy shine. But Josie Maran Cosmetics has taken it one step further. The successful cosmetics company infuses foundations, eyeshadows, body butters, moisturizers, sunscreen – just about anything hair, skin, or nails-related – with argan oil. And the results, according to thousands of happy customers, are better than you'd dream!
History And Background Of Josie Maran
The history and background of Josie Maran is pretty cool. Disturbed by all the chemical-filled makeup she was required to wear in her modeling jobs, former model Josie Maran set out on a mission to create makeup that is good for our skin but also high-end enough for a makeup artist to use. Josie was inspired to create argan oil cosmetics on a modeling trip to France. It's on this trip that she met a 70-year-old woman who looked like she was 40. The woman told Josie that she used argan oil. So, Josie switched from using chemically laden skin and hair care products to using argan oil on her skin and hair every day. And the results astounded her. She then resolved to create an argan oil line so that the public could benefit from it too. 
Initially, when Josie presented her ideas to investors, they laughed at her. She would go into labs with high-end cosmetic products in hand and ask them, "how can we make this without any of the bad stuff?" People told her it wasn't possible. Josie ended up self-funding her business. With little support from investors, every cent she had gone into funding her dream. In 2007, Josie Maran Cosmetics was launched. The company goes by the motto, "luxury with a conscience". 
Josie Maran Products Overview
Josie Maran Cosmetics infuses its products with argan oil to nourish your skin and keep it supple. The company offers body care, skincare, and makeup lines. They contain products made with natural, safe ingredients. Josie Maran is a good brand to try out if you are experiencing dry skin or are concerned about keeping your skin healthy and minimizing wrinkles. 
Josie Maran Pure Argan Oil Review
This argan oil is 100% pure – the only ingredient in it is 100% argan oil. There are many variations of argan oil available, but not all of them exclusively contain argan oil. Sometimes the product contains diluted argan oil or a percentage of pure argan oil that's blended with other ingredients. If you aren't keen on spending $48 on a bottle of argan oil, you can try Maple Holistics' 100% pure Moroccan argan oil that sells for $9.95. It also contains only one ingredient: pure argan oil:
There's been a lot of hype surrounding argan oil lately and for good reason. The essential oil is loaded with essential fatty acids and vitamin E that do wonders for your skin, hair, and nails. Argan oil revitalizes and nourishes. More than 400 people have awarded the Josie Maran pure argan oil a five-star rating on the company's website. The essential oil is a reliable product. And if you don't get the desired results from it, at least you know that you're not damaging your skin or hair with a chemically-laden product. 
Argan Enlightenment Illuminizer Review
The Josie Maran website describes this product as a "creamy, versatile liquid". It claims that the highlighter "graces skin with subtle luminosity for a healthy, dimensional glow". The argan enlightenment illuminizer sounds alluring, even without its overwhelmingly positive reviews. The illuminizing highlighter delivers smooth skin together with a healthy-looking glow. I've been using a bad highlighter for some time already. And I think it is finally time to switch to Josie Maran's argan enlightenment illuminizer.
Coconut Watercolor Eyeshadow Review
This liquid eyeshadow is made with 50% coconut water and argan-infused pigments. The shimmery eyeshadow hydrates the skin around the eyes with gentle ingredients. I haven't used the eyeshadow myself, but I am waiting to try it. Like with the argan body butter, the reviews for the coconut watercolor eyeshadow are overwhelmingly positive. It seems that Josie Maran knows what she is doing. 
Argan Milk Review
Sometimes, less is better. Made from purified water and microdroplets of 100% pure argan oil, Josie Maran's argan milk provides you with an intensive hydrating treatment. The argan milk does contain a few emulsifying agents and lipids in addition to the key ingredients of water and argan oil, but the ingredients list is brief. Josie Maran's argan milk serves as an excellent lightweight moisturizer. 
Argan Cleansing Oil Review
Even Josie Maran acknowledges that cleaning your face with an oil is slightly unusual. But the amazing part about the product is that it works! And it serves more than one purpose. In addition to cleansing the skin, the argan cleansing oil serves as an effective makeup remover (reviewers testify!) and anti-ageing moisturizing treatment. Josie Maran's cleansing oil is very different from the cleansers that leave your skin dry or irritated. According to the product description on Josie Maran's website, the cleanser "gently melts away impurities". It does this while "replenishing your skin's natural moisture levels".
Have you ever faced the quandary of: "Should I clean my skin of impurities and risk stripping it of all its healthy oils, or should I leave on the impurities and retain the moisture that keeps my skin soft and smooth?" Sometimes, skin care can leave us in a bind. Strong cleansers may not be as good for your skin as people believe. Constantly stripping your skin of its natural oils with strong cleansers can make your skin go into overdrive. It will make your skin produce more oils at a faster pace than necessary. This makes your skin oily, which is not what we want. A healthy balance is the key, and Josie Maran's argan cleansing oil achieves just that. It gently cleanses your skin while leaving it soft and hydrated. Pretty amazing, isn't it? 
Whipped Argan Oil Body Butter Review
Josie Maran's whipped argan oil body butter contains a list of natural ingredients that are known to really hydrate and moisturize your skin. Coconut oil, shea butter, aloe vera, sunflower seed oil, and avocado oil are all blended with the argan oil to produce an ultra-hydrating body butter. This item is available in 13 different scents as well as an unscented version. It was voted in Allure's Reader's Choice Awards as the best natural body lotion two years in a row.
Sunscreen Review
People rave about this chemical-free sunscreen for good reason. Infused with pure argan oil, jojoba oil, and green tea, the lightweight sunscreen offers full sun protection while nourishing your skin. The argan daily moisturizer mineral SPF 47 has received 180 five-star ratings on the Josie Maran Cosmetics website.
Foundation Review
I'm flexible when it comes to makeup. I don't exclusively go for designer and high-end brands. I'm happy with the cheaper options too – I believe makeup is more about the application than the quality. However, there is one exception; foundations need to be good. You want to be sure that the product you are coating your entire face with contains healthy ingredients that aren't harmful to your skin or your overall health. Especially if you're prone to breakouts; bad foundations are notorious for blocking pores and making things worse.
Fortunately, there are many good foundations available. And Josie Maran's vibrancy argan oil foundation fluid is one of them. The liquid foundation contains argan oil to hydrate your skin and deliver a vibrant, smooth finish. The product is available in 14 different shades. And if you can't find the perfect color to match your skin, you can always mix two or more shades till you get the desired results. 
Is Josie Maran Cruelty Free? Is Josie Maran Vegan?
Josie Maran lives up to their motto of "luxury with a conscience". Their products are cruelty free, and they offer a variety of vegan products. The company is certified by PETA (People for the Ethical Treatment of Animals) and is acknowledged for their cruelty-free status on Cruelty Free Kitty. They do not test their products on animals or sell their products in countries where animal testing is required by law. 
You can find the list of vegan products on ethicalelephant. It includes popular products such as their body butter, daily moisturizer broad spectrum SPF 47, illuminizer, cleansing oil, 100% pure argan oil, and more. 
Conclusion
There's a reason why natural cosmetics are gaining popularity. They are safer and they work better. Josie Maran offers quality cosmetics free of chemicals and dangerous ingredients. The only downside is its price. You can expect to pay between $30 – $50 for a 2-ounce jar of foundation, sunscreen or argan oil. But it is a comfort to know that you're getting what you pay for – skin-friendly, quality products.