John Frieda Frizz Ease Serum Review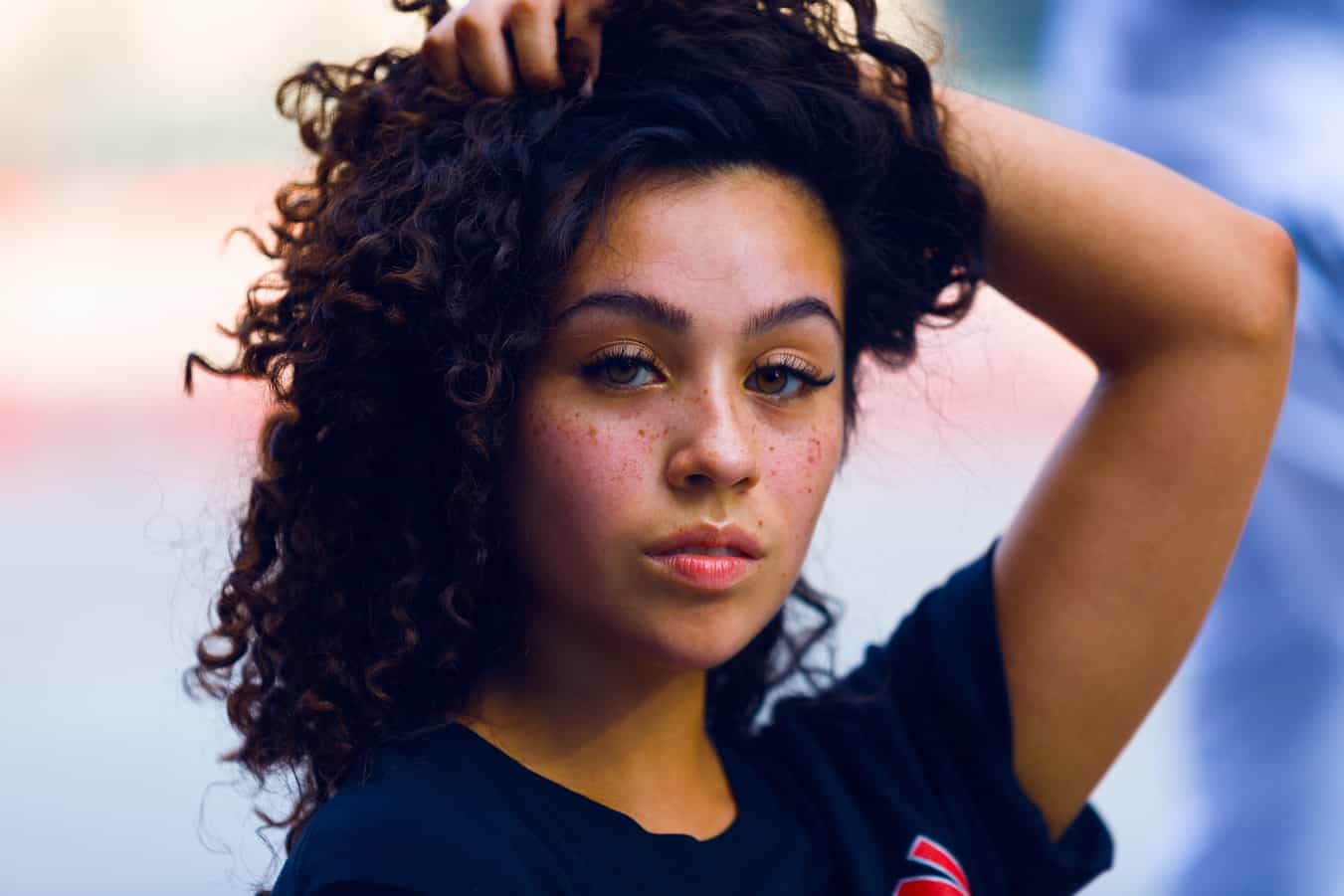 In life, we all have to contend with what we have, and play the best hand with the cards we're dealt. When it comes to hair, there are many products to help us manage our mane, and keep it looking good, healthy, and clean. This post is about frizz, and particularly about the John Frieda Frizz Ease Serum, which is meant to provide relief from this most common of situations.
Everyone has frizz, so how can you combat something which is so prevalent? Isn't it pointless? Well, let's look at it this way: frizzy hair is a relative issue. For example, those who are growing out their hair without a brush or comb to their name? It is quite possible they don't see frizz as anything special which needs to be addressed, let alone eased.
Not everyone considers frizz a problem. On the other hand, when you just want to look good – for yourself, for someone or some event – then having neat, smooth, shiny hair can be really beneficial. It can provide you with a nice ego boost, and it can help to raise your spirits and improve the way you carry yourself. Not to say that unbrushed, uncombed hair doesn't have its charm, I'm just saying that sometimes you'd love for your hair to be in order. We humans are highly visual creatures, and sometimes we want our hair frizz-free and neat.
But what is it that causes frizzy hair to begin with? And how can we cause it to relax back down?
What Causes Frizzy Hair?
Plainly speaking, frizz is brought on by hair damage. Because damage can come in so many shapes and forms (e.g. weather, products, appliances, pollution, swimming), frizz is a phenomenon that affects pretty much everyone who has hair. It can be curly or straight hair, short or long hair, colored or natural hair. If you happen to own some hair on your head, there's a good chance you have some amount of frizz going on. The most common culprits of frizz are A) heat damage caused by misuse of dryers and irons, B) making the mistake of not using the right kinds of products for your type of hair and scalp, and C) over-washing your hair. There are other catalysts, too.
There are no magic solutions for this issue. While there are different products that will be able to provide some temporary respite, the real problem-solver, and the real solution is you. You need to figure out what it is you're doing wrong (if that) and take steps to make it right. Otherwise, the frizz will keep happening, keep coming back with a vengeance, all because you are either doing the wrong things or using the wrong products.
One last thing to remember: frizz is totally natural. Sure, we want our hair to look good, but it will never be frizz-free for life. Even if you use the finest products out there, there will always be some frizz at one point or another. It likes to occur spontaneously, and it will express itself as it will, depending on your hair type and thickness, and also depending on the environment. Something like humidity will make nearly everyone's hair jump up and salute.
As one answer to the question of frizz, John Frieda introduced the Frizz Ease line many years ago. One product in that line is the serum, and it has several variants with different ingredients.
John Frieda Frizz Ease Serum Ingredients Breakdown
These are the ingredients within the Original Serum formula:
Ethylhexyl Methoxycinnamate – UV filter
Dimethiconol – silicone-based conditioner and lubricant
Cyclopentasiloxane – silicone-based conditioner and lubricant
Mineral oil – moisturizer
Hydrolyzed Silk – hair and skin conditioner
Fragrance – aroma compound
As far as anti-frizz products go, the ingredients in this one are pretty standard. This serum is meant to reconnect the hairs and provide moisture, so their cuticles can flow smoothly instead of rising up in protest. When the hairs are properly layered on top of each other, it creates that neat look so many frizzy-haired people seek.
Something worth mentioning is that silicone-based conditioners are very common in the world of anti-frizz products. Silicone works: it adds shine, it helps the hair remain smooth, and overall it's a fine product with many applications inside and outside the world of beauty and cosmetics. But in this case, it also has the potential to cause buildup, because it can attract dirt to the hair shaft. You'll have to see if this is the case with you, or if you are anti-static enough to use this silicone-based serum without hindrance.
For 30 years now, this Frizz Ease line has been in production. There are shampoos, mousses, sprays, and much more. There are actually 4 different variants of this serum, and they each correspond to a type of hair or condition. 
Original – designated for flyaways and moderate frizz for all hair types. Safe for color-treated and chemically-treated hair, and includes heat protection

Extra Strength – for severe frizz and for curls that will not behave. Ideal for thicker, denser hair types. Safe for color-treated and chemically-treated hair, and includes heat protection

Expert Finish (or Perfect Finish) – for minor frizz and some flyaways, and to provide a healthy sheen. You can apply it to straight or curly hair. Includes heat protection

Miraculous Recovery – a cream meant for wavy and moderately-curly hair, to control split ends and smooth strands. Safe for color-treated hair, but do not apply it to the roots and do not rinse it out
First off, use the right serum in the right way. Except for the Expert Finish, the serums should be applied to soaking wet hair, otherwise, it's pretty much a waste of good serum. The Expert Finish serum should be applied to dry hair only, and the Miraculous Recovery cream can be applied to dry or wet hair.
As for performance, this is a hit. It defines curls and waves and also manages to get frizz under control without making your hair all dry and crunchy. The moisture added to the hair can definitely be felt, and it's part of what makes this serum so successful. It won't be everyone's cup of serum, as it were, and this is why there are other options in the series. Or hey, it could be that none of these work for you, or perhaps silicone is a big no-no for you. 
It's funny. I wasn't gaga over the shampoo and styling spray in the Frizz Ease series, but the Original serum actually delivers in a big way. In my opinion, it delivered more than those two former products did.
This serum contains bamboo extract, and I think it's very fitting. Much like the bamboo plant itself, this serum has strong roots and a firm foundation. In other words, it has the ability to protect you from the environment, weather, winds, heat. The bamboo is known for its harmonious motions. Watching it sway and move with the wind can be mesmerizing, and it will not yield.
I am aware that the majority of the serum is not the bamboo, but it can certainly be likened to it. Your hair will be able to move and be free, without frizzing out of control.  As its name suggests, it is extra strong. Most lengths of hair will require only a single pump or two, max. Apply to wet hair and get those locks under control, then simply style as you wish.
Use the John Frieda Frizz Ease Expert Finish serum to top off your chosen style with a smooth and sleek finish. It will provide a barrier of protection against heat, UV rays, and humidity, and be on guard against frizz and flyaways. Also, as an added bonus for any of you out there with color-treated hair: it helps your color last longer, or perhaps fade slower – whichever you fancy.
Keep in mind that this should be applied to dry hair only, so make sure it is done properly. Also, remember not to rinse it out. Smoothness, softness, and general hair-awesomeness can be yours! This serum can do wonders for moderately curly and wavy hair, but it does have its limitations and will not fit everyone.
Conclusion
I am not fond of all of John Frieda's products. Some have been quite ordinary and underwhelming, to be honest. But this series of serums seem to be really great and highly popular. This is what happens when you have a product that is affordable and which lives up to its label. Some go so far as to call it magic. Well, silicone is not magic, but it is a fine addition to your hair care routine and a powerful ally. If you find yourself constantly fighting with your unruly locks, either embrace the mess or find something to tame them. Either way works, really, but if you decide to get them under your thumb, consider trying out one of these serums.
The wondrous thing about such products is their ability to turn your frizz into biz in a matter of seconds. Wet hair especially reacts well to these serums, since the cuticles are so open and receptive. Make sure to use the right amount as directed, otherwise, the product could backfire, and you don't need that.
If you've got it, flaunt it, right? Enjoy your hair, work it, but also make sure not to become a slave to products. Natural, frizzy hair does have its place (or so I think), but in those times when you want to look amazing – a few drops of frizz ease serum could be just what the good hair doctor ordered.  And the name of that doctor? John Frieda.