The 12 Best Natural Shampoos Your Hair Needs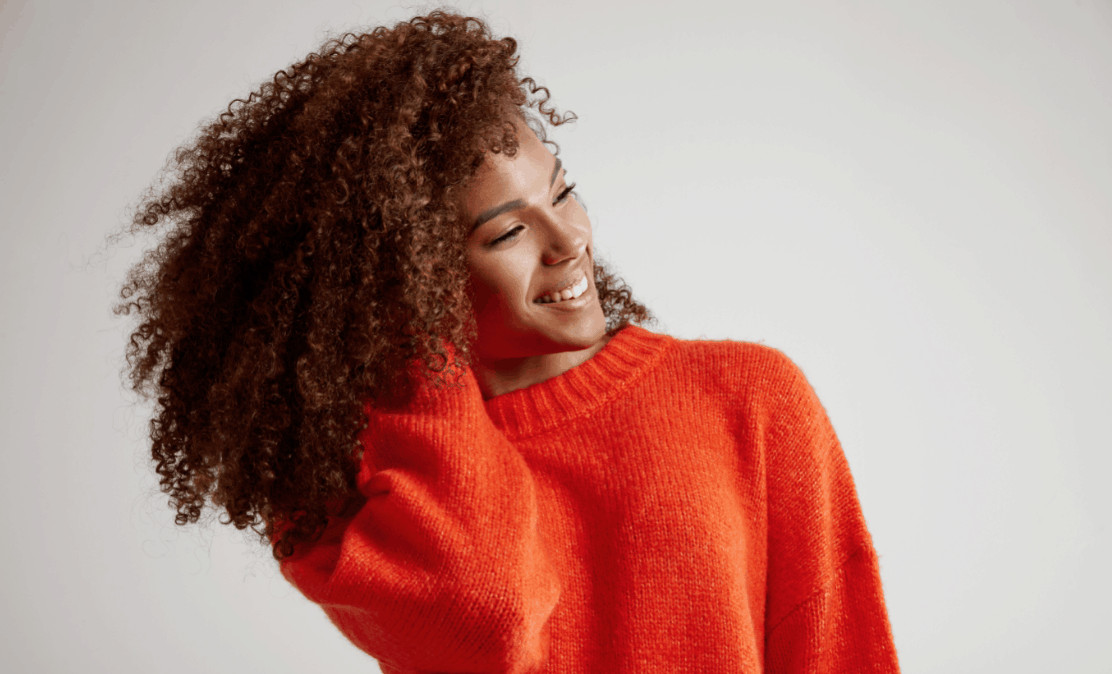 I often discuss the value of switching out normal shampoo or conditioner for a herbal alternative. If you're serious about the quality, strength and overall health of your hair and you've gone as far as reaching this article – then you must have some inclination about the many reasons why you could, should or would switch to an herbal shampoo.
The idea of treating our hair with natural, organic and raw ingredients or hair care products is not something new. Even though the novelty may have only recently come back into style. The 'no-poo' movement (short for 'no shampoo') is one that dates back to the later half of the 20th century and has largely been the progenitor of a lot of changes in traditional shampoo recipes.
Nonetheless, most of these products and hair treatments still contain a wide variety of chemical additives. These may have serious adverse effects on the quality, strength, and health of your hair, as well as your health in general. For instance, according to a 2010 study, something like lauryl sulfates "are excellent cleansers, but hard on the hair". Being able to make a few, simple changes to your everyday hair care routine and seeing a huge difference in the results is something that should appeal to most of us.
So, if you want to understand more about the traditional shampoo you're currently using and the effects it may have on your hair, or if you want to learn how to make your very own selection of DIY natural shampoo products, then keep reading!
The Importance Of Using Natural Shampoo
There are a wide variety of reasons why you should stay away from regular shampoos and hair products. One of the main reasons is because they contain loads of harmful ingredients that can have serious, negative effects on your hair's health over time – and sometimes even in a shorter space of time if you have a naturally sensitive scalp.
Some of the more common elements found in traditional shampoo formulas are a wide variety of Sulfates (including Sodium Lauryl Sulfate, Ammonium Sulfate and Mureth Sulfate) as well as Propylene Glycerol, Deodorized Kerosene and a wide variety of Parabens, amongst others. These chemicals are often not listed directly under these names; rather, they are generally labeled under terms such as 'Fragrance,' or with acronyms that generally require a bit of research to decipher.
The problem with most traditional shampoos is that they would not be very effective without these ingredients, so often when they claim that they are free of one or another of these ingredients, they generally contain all the others. This is a typical marketing gimmick to help them seem healthier. Unfortunately, even including natural extracts in their recipes doesn't do much to help alleviate the harmful effects that come with the chemical additives. This is yet another clever marketing trick they use to persuade consumers that they are natural products and that they're healthy for you and your hair.
Parabens and Sulfates
Sulfates often strip your hair of the natural oils and proteins that keep them moisturized and healthy. This is one of the main causes of dry, frizzy hair and split ends. Indeed, according to a 2019 study, "some surfactants such as sulfates have been associated with an increase in frizz, hair fragility, and scalp dryness". Sulfates are included in the formulas to help separate the dirt in your hair from the oils, which keeps your hair clean and moist. However, using so many sulfates so often has the opposite effect!
The parabens used in traditional shampoo formulas are to help strengthen and bind the ingredients. They also promote the shelf-life of the shampoo because they act as a preservative. However, they've been linked to the formation of molecules known as 'free-radicals' in our body, which can be very harmful not only to our hair but also to our health in general. Little is known about these molecules, and what causes them to react within our body, but what is known is already quite alarming.
The free-radicals enter our bloodstream and bond with the cells in our body including our DNA. Once triggered, they cause chain-reaction damage to our body similar to that of cancer cells. This is linked to the formation of cancer in our body. They can seriously damage our bodies on a cellular level and can even cause cell degeneration, leading to increased effects in the aging process.
So, preventing them from entering our bodies is imperative to maintaining good health and slowing the aging process. This is why you should stay away from traditional shampoos and hair care treatments, as parabens are in nearly all of them. What can you do to help make the shift? Choose natural shampoos with limited harsh chemicals. Even better is DIY natural shampoo and herbal shampoos, which are easy steps you can make towards a cleaner, healthier head of hair and life in general.
The 12 Best Natural Shampoos:
1. Acure Mega Moisture Shampoo
As Acure is committed to providing innovative, plant-based formulas with natural ingredients, you can be sure that their products are effective in treating your hair. For naturally hydrated and shiny hair, try Acure Mega Moisture Shampoo with argan oil and pumpkin. This hydrating formula works well on dry, damaged and curly hair types. As this shampoo is vegan, certified cruelty-free, and doesn't contain parabens, sulfates, mineral oil, petrolatum, and silicone, you can lather it on worry-free! Simply apply to wet hair, massage into the scalp and ends, then rinse and enjoy!
2. Rahua Classic Shampoo
With just one squirt, you can reap the benefits of Rahua Classic Shampoo, made with unique, sustainably sourced elements and seed oils that contribute to silky, soft hair and a moisturized scalp. This shampoo has a perfect balance of being not too oily and not too dry, allowing your scalp to feel soothed and softened.  One of the distinguishing features that this shampoo offers is rahua, a tree nut that women from the Amazon have used for years to nourish and strengthen hair. Rahua's fine molecules allow color pigments to penetrate deep into the hair shaft, allowing the color to remain potent. This natural shampoo also has organic green tea and organic raspberry leaf, which provide powerful antioxidants that protect and nourish the hair.
3. John Masters Organics Shampoo
Let your hair enjoy a natural extract with John Masters Organics Shampoo with lavender & rosemary. Lavender and rosemary extracts are mixed with 13 other organic elements to help add suppleness and hydration to your hair. This shampoo adds volume and shimmer, as it promotes healthy hair growth, and strengthens hair follicles. With no sodium lauryl sulfate and the addition of decyl glucoside (a natural surfactant), John Masters Shampoo is ideal for treating sensitive skin, as well as regular skin types. As this shampoo is safe for color-treated hair, you can confidently add it to your hair care routine and let your hair regain its shimmering flair!
4. Wow Skin Science Apple Cider Vinegar Shampoo
Whether you have damaged, weak, thin or dry hair, Wow Skin Science Apple Cider Vinegar Shampoo has got you covered. This clarifying shampoo uses virgin coconut oil and avocado oil to revive hair, repair breakage and prevent hair loss.  In fact, a 2003 study found that coconut oil can "reduce the protein loss remarkably for both undamaged and damaged hair". The shampoo also restores lost nutrition that's necessary for maintaining strong, supple hair, and removes the feeling of a dry, itchy scalp. Wow Skin Science Shampoo detoxifies hair strands and dry scalps, as it removes the buildups that come from dirt, filth, and hair products. Specifically, the apple cider vinegar in the formula takes away dirt that leads to hair damage. As it is enriched with essential keratin proteins, vitamin E and B5, and saw palmetto extract, this shampoo increases moisture, softness, and sturdiness to hair. For a complete hair care treatment, use Wow's hair conditioner together with their shampoo.
5. Mill Creek Botanicals Jojoba Shampoo
If you're looking for a natural shampoo that cleanses, moistures, and softens hair, Mill Creek's Botanicals Jojoba Shampoo is for you. Jojoba oil is a liquid extract that comes from a bean-like seed from the evergreen shrub. It provides hydration and protection against dryness. This allows jojoba oil to be a remedy for treating dandruff.  Using jojoba can make the scalp less acidic, and helps regulate the rate that the scalp releases sebum, which is involved with moisturizing and protecting your hair. As this shampoo contains certified organic ingredients by the USDA and has no sodium lauryl sulfate, you can feel relieved as you massage it through your hair and lock in the moisture.
6. EO Coconut and Hibiscus Sulfate-Free Shampoo
Transform your shower experience into a tropical, relaxing oasis, with EO Coconut and Hibiscus Sulfate-Free Shampoo. Your hair will feel nurtured and strong with the quinoa protein and keratin. Gotu Kola extracts reduce the harmful effects of environmental stressors, maintaining overall healthy hair. Your hair feels refreshed with this shampoo, as it contains coconut-based cleansers that remove buildup. Undergo aromatherapy and hydrate your hair all at once with this sweet, floral hibiscus and nutty coconut aromas.  Soak your hair with warm water (to help develop the nutrients in the shampoo), lather up the shampoo, and massage your scalp thoroughly. To increase the blood flow to hair follicles and remove dirt, take a deep breath in, and continue to gently massage your scalp. Softly rinse it off with warm water to lock in the outer layer of your hair.
7. Kiehl's Amino Acid Shampoo
Treat your hair to a soft, milk shampoo that adds shine, body, and fullness with Kiehl's Amino Acid Shampoo. Crafted with amino acids, this shampoo has cleansing and moisturizing properties. In addition, coconut oil nourishes and softens the hair, while hydrolyzed wheat proteins further condition and moisturize the hair. This shampoo works well for all hair types, including straight, wavy and curly, and for thick, medium and fine hair textures. Feel good about using Kiehl's Amino Acid Shampoo, as it is paraben and phthalate-free, and it is stored in recyclable packaging.
8. Mielle Organics Babassu Oil Conditioning Shampoo
When selecting beauty products, be sure to choose only the best formulas, sulfate-free, like Mielle Organics Babassu Oil Conditioning Shampoo. Mielle's lightweight formula is the perfect product to keep your hair cleansed, strong, and moisturized. As it is designed with certified organic ingredients, like babassu oil, almond protein, and hibiscus extract, you sure to achieve your hair-styling results, naturally! Specifically, babassu oil is high in sterols and tocopherols and is loaded with antioxidants and healthy fats. This shampoo works well on curly and dry hair types.
9. Raw Shea Butter Moisture Retention Shampoo
Whether you have dry, damaged or transitioning hair, Raw Shea Butter Moisture Retention Shampoo by Shea Moisture is meant for you. This paraben, phthalates and sulfate-free shampoo helps return moisture to the hair, specifically hair types that were previously treated with harsh chemicals. This product also contains no gluten, mineral oils, synthetic fragrance, or synthetic color. Designed with sea kelp and argan oil, this shampoo hydrates and repairs damaged hair and dry scalps.  Simply apply to wet hair, softly massage the shampoo into a lather, and rinse well.
10. NaturAll Club Cleansing Avocado Shampoo
Wave goodbye to the buildup in your hair, with NaturAll Club Cleansing Avocado Shampoo. Designed with natural ingredients, this shampoo provides a clean, refreshed look, while maintaining moisture. With caprylhydroxamic acid, which is naturally from glucose and coconut, it offers a soft anti-microbial defense, without harsh chemicals. The hair stays moisturized with decyl glucoside (which is naturally taken from glucose and coconut as well), as it is a mild cleaning agent that is biodegradable, non-allergenic, and suitable for sensitive skin or hair. With the addition of avocado oil, your hair will receive monounsaturated fatty acids, which add moisture, strength, and nourishment to hair, defending the hair from damage. This shampoo is a great choice, specifically if you have dry or sensitive skin, as it deeply moisturizes the scalp.
11. Christina Moss Organic Shampoo
With 17 years of experience at creating natural, healthy products, you can feel good about using Christina Moss Organic Shampoo. In this product, there are no harsh chemicals, such as SLS, SLES, parabens, sulfates, dyes, synthetic fragrances or anesthetizing agents. Therefore, this shampoo is suitable for all skin types, especially for sensitive skin or scalps. This shampoo is vegan and cruelty-free, as the company does not perform animal testing on it. Get the most out of your shampoo, as this formula is concentrated, making the 8 oz bottle equivalent to 16 oz of other shampoos.
12. Renewing Moroccan Argan Oil Shampoo by OGX
Infuse your hair with an invigorating formula by Renewing Moroccan Argan Oil Shampoo by OGX. As this product is crafted with argan oil of Morocco, it works best to repair dry, damaged and weak hair strands. This shampoo hydrates your hair, while the silk proteins hold in moisture and offer a silky look and texture. With this product, your hair will gain a fuller, smoother appearance, while flowing with an irresistible aroma that will brighten your senses. As it is paraben and sulfate-free, you can feel good about loving this hydrating, moisturizing shampoo!
Why Is DIY Natural Shampoo The Best Choice You'll Ever Make?
The answer to this is really simple – because they don't contain any of the harmful chemicals I mentioned above. But it doesn't stop there. DIY Natural shampoo is generally considered a non-irritant product. Therefore, it is safe to use on a variety of different hair types and across all ages. It won't burn, dry or make your scalp itch. It'll help stimulate your hair in ways that would never be possible with chemical shampoos.
They penetrate beneath the surface of your scalp and help to stimulate the flow of nutrients to your hair, allowing for the hair follicles to be nourished from within, as well as encouraging hair growth. But this is really just the beginning when it comes to using a natural and DIY natural shampoo. They're cheaper, safer and better for your hair and overall health. After using a herbal shampoo or your own homemade shampoo for a month – you'll never look back!
What Is Dry Shampoo?
Dry shampoo is just that – shampoo in a dry form. They can come in the form of powders, aerosol spray cans or even in liquid form not unlike a hand sanitizer you might have seen in a bathroom or at your local supermarket. When there isn't much regular access to clean water (such as camping or hiking), many use dry shampoos. People also use dry shampoos to extend the period of time between washes.
The problem with most dry shampoos is that they generally strip your hair of their natural oils. This leaves your hair feeling dry and irritable. Your hair feels this way since dry shampoos contain chemicals that help to remove the oils from your hair (such as the sulfates and parabens, as I mentioned earlier).
They are made to do this and are very often damaging to sensitive scalps and lighter hair types. Many people complain that using dry shampoo regularly leads to a buildup of a white residue in their scalp. This can leave a lasting stain or discoloration on the surface of  the hair or scalp.
Thankfully, there are natural alternatives, herbal recipes and DIY methods that you can utilize as a replacement for these chemical products. They're usually more cost-effective in the long run, or even cheaper (if you go the DIY route). They can also really help your hair stay healthy and pristine when you don't have the time to wash and treat your hair, or when you simply don't have the facilities. Keep reading for some helpful tips to get you started.
Dry DIY Natural Shampoo Recipe
Making your own organic, fully natural dry shampoo at home couldn't be easier and faster. It will help you have healthier and stronger hair, without having to wet it regularly or use harmful chemicals. You can retain your hair's natural body and color for a longer period of time. What you will need:
¼ cup of cornstarch.
2 Tablespoons of organic cocoa powder.
5 to 8 drops of Lavender Essential Oil.
5 drops of either Tea Tree, Eucalyptus, Bergamot, Rose, Lemon, Orange or Almond oil.
1 makeup brush.
The process is really simple and straightforward. As long as you get your measurements right, it's really just a process of mixing, adding and blending. Simply mix all the powdered ingredients together in a bowl with a whisk or a spoon. Then add the essential oils whilst stirring to ensure that they cover the rest of the mixture.
Voila – it couldn't be easier! To apply the powder to your hair, make sure your hair is dry. Then, fully coat the brush in the powder and gently pat it into your hair. If there is excess powder in your hair, simply rub it off gently with a clean towel. You can store the powder in an airtight glass or plastic container. It should last for up to 3 months. Just make sure to store it in a container that is airtight, and keep in a cool, dry cupboard out of direct sunlight.
DIY Natural Shampoo Recipe For Curly Hair
Since every hair type is unique, each person requires specific, individualized treatments. With DIY natural shampoos, you can make cheap and easy recipes that match your specific hair type. Natural ingredients are good for your hair health in general, as they balance the oils in your hair, nourish your hair follicles, and stimulate hair growth.
When it comes to treating curly hair types, there's often a balancing act of retaining moisture without excess oil. Curly hair types generally fall anywhere in between too oily or lacking enough sebum oil (the curls often prevent the oil from fully coating the hair strands). So, using the right shampoo to help find this balance is essential to keeping your hair fresh and curly.
This is a simple and quick recipe that should take less than 10 minutes. Since it has a short shelf-life, you can double the recipe and refrigerate it for about 2-3 washes a week. It is affordable and very effective. You will need:
2 tablespoons of Aloe Vera Gel (can substitute with the same amount of coconut oil – although Aloe Vera is recommended).
½ a cup of Distilled Water.
1 tablespoon of Almond Oil.
5 to 8 drops of either Bergamot, Lemon, Orange, Ylang Ylang, Lavender or Frankincense oil.
Stir together the water with the aloe vera gel. Add the essential oils (while stirring) until they fully combine. You can store the shampoo in a clean glass or plastic container and refrigerate it. It's best to use the shampoo on damp hair.
Allow the shampoo to settle in for 5 minutes. Then rinse it out with a normal herbal conditioner.  If you have naturally curly hair, wait until your hair dries before brushing it. This will allow the oils to coat your hair follicles and maintain moisture.
DIY Natural Shampoo Recipe For Oily Hair Types
I for one have naturally oily hair and skin. Trust me, it can be a nuisance if you don't manage or treat it carefully. Traditional shampoo used to eliminate the excess oil from my hair and made my hair lighter and more controlled. But over time (and extended use), the shampoo was drying my hair out and removing its natural luster. I wanted a shampoo that would just remove excess oil from my hair and scalp, without making it dull.
I decided to try a homemade, DIY natural shampoo recipe. This recipe is really easy, cheap, and effective.
1 tablespoon of baking soda.
1 cup of distilled water (you can boil ordinary tap water and leave it to cool).
10 drops of Almond Oil.
5 drops of either Lavender, Tea Tree, Peppermint or Eucalyptus oil.
2 drops of lemon juice.
Add the baking soda to the water and mix it well. While stirring, add the essential oils and the lemon juice. Next, store the mixture in a clean plastic or glass container. Place it in a cool dry place (out of direct sunlight) or in your refrigerator. Shake the bottle well before using it so the ingredients blend together well.
You can use this mixture like you would any normal shampoo. Massage it into your scalp once you've wet your hair. Be sure to keep your hair out of water for at least 2 minutes. This allows it to work on your scalp and hair follicles. You can wear a shower cap for this part. Finally, rinse it out with a normal herbal conditioner. To avoid dry hair, use this shampoo at most  2-3 times a week.
Conclusion
So far, DIY natural shampoo recipes have worked very well for me in my hair care routine. If someone asked me if I would ever go back to traditional shampoos, my answer would simply be 'no'. The difference in your hair is noticeable almost after the first wash, and over time your hair won't lose its color and sheen like it normally does with chemical formulas. The more you use a natural product or DIY natural shampoo, you will know that you made the right decision.
John Frieda Hot Air Brush Review: Can Hot Air Save Your Hair?
As they say, the proof is in the pudding. Trying out natural products, herbal and homemade shampoo recipes is the only way you'll know their effect on your hair. The bottom line is that they're better for your hair and overall health in general. They can also save you loads of money in the long run. This will give you more to spend on other natural products to help keep you healthy. So it's the easiest step you can make towards living a healthier more holistic lifestyle. As the saying goes, even the longest of journeys start with a single step. So why not make this your first step?