John Frieda Hot Air Brush Review: Can Hot Air Save Your Hair?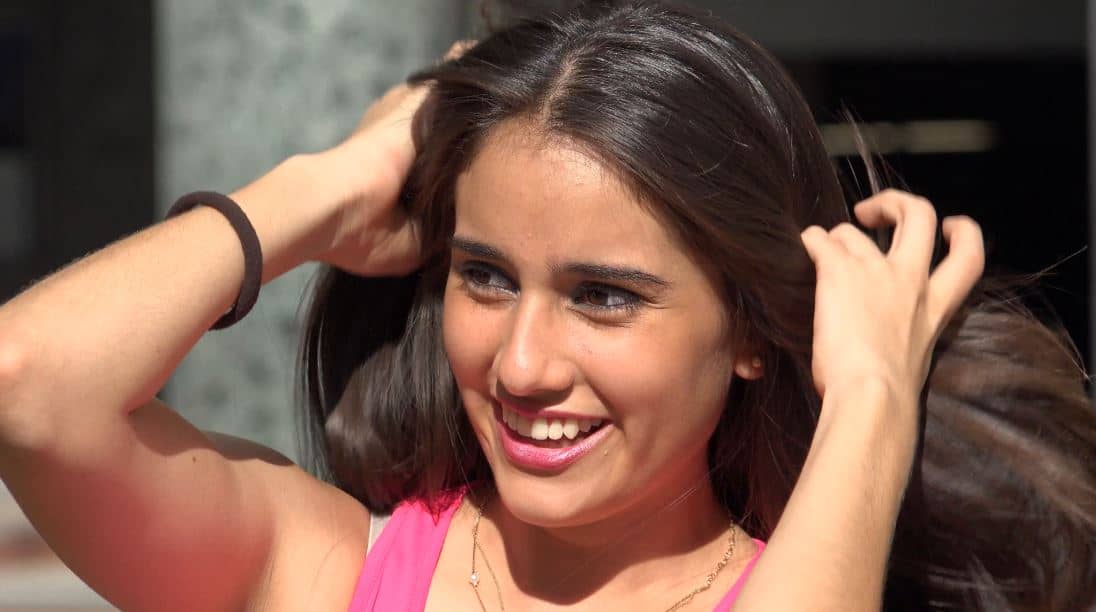 Straightening your hair can be a pain, and if you have difficult hair, it can also be extremely time-consuming. Curling your hair is too fancy for every day and requires a lot of skill to do it well. And holding a blow dryer in one hand while trying to twist a curling brush in the other can be a tedious business. Which is why I'm introducing you to my favorite hair tool: the hot air brush.
Now, styling my hair is as easy as turning on the brush and letting it do all the work. The results? Hair gorgeous enough for a special occasion, yet understated enough for a regular day at the office. Simple, chic, and honestly, even nicer than curling wand or straightening iron results. Sounds too good to be true? Well, it isn't – and it's all thanks to the John Freida Hot Air Brush.
Is Heat Applying Hair Care Safe?
We've all seen people whose hair is dry, brittle, and thin due to heat damage after years of being exposed to direct heat. You've probably also experienced your own hair making a sizzling sound when you've used heat on it in the past. But let's be honest: there's no way you can say that you'll never style your hair with heat again.
What if your hair is impossible to manage unless it's been straightened? (Definitely me!) Or you need to adopt a corporate image for your job, which involves styling your hair with either a straightener or a curling iron? And let's not forget about special occasions, either.
I'm sure you want to keep your hair safe and healthy. But is that congruent with using heat on your hair? In a word: yes. I won't lie. The less direct heat you subject your hair to, the better. Still, if you take the necessary precautions, you can safely style your hair with heat.
First off, never try to iron or curl your hair while it's wet or damp. Yes, we're all in a rush at some point, but it's just not worth it. Ironing wet hair causes your hair to become weak and brittle, which leads to hair loss and breakage. Really, it's much better to just spend the extra few minutes blow-drying your hair. It might take that little bit longer to get out of the house, but it sure is worth it.
Secondly, make sure to use a heat protectant spray before using direct heat on your hair. You can prevent your hair by using heat protectants.  They also add moisture and prevent your hair from losing moisture. It's an absolute must if you will be subjecting your hair to intense heat – especially on a regular basis.
And lastly, make sure you're moisturizing your hair often with coconut, argan or another moisturizing oil. Do deep conditioning once every couple of weeks to restore moisture to your hair and prevent it from drying out.
If you take your hair protection seriously, then there's no reason why you can't use heat on your hair. Which brings us to the subject of this article: the John Freida Hot Air Brush.
John Frieda Hot Air Brush Explained: How Does It Work?
I've always been poor at blow drying my hair. I mean, holding a brush in one hand while holding the blow dryer in the other just required way too much coordination for a two-left-hander like me. That is why I absolutely swear by my hot air brush. It literally saved my life.
Well, as far as my hair was concerned, at least. Not only is it easier to use than a regular blow dryer, but it also styles the hair far better while giving it more volume. Because you have more control, you're able to go completely straight or give yourself gorgeous waves.
The hot airbrush is exactly what it looks like: your blow dryer and styling brush in one. Start by pinning up the layers of your hair, leaving only the bottommost layer exposed. Take a small section of your hair, and wrap it fully around the brush, bringing the brush all the way to your roots.
Gently pull the brush downwards to straighten the hair, and repeat if necessary. Do the same on the rest of your hair, unpinning your layers as you go. You can also flick the hair inwards or outwards, depending on which direction you turn the brush. It takes a bit of practice to get the art down right, but once you do, it couldn't be simpler!
The newer Volume Shine brush comes with a larger and a smaller barrel, as well as a rotation feature. I love the rotation feature; it means even less work for the same results! Still, if you're going to use it, be sure that you're rotating it the correct way. I've made the mistake of holding the brush near my roots and rotating the brush upwards accidentally, which leads to a mess of frizz. Not exactly the look you would go for.
As far as the two different sized barrels are concerned, only the larger one works for my hair. My hair is thick, curly, layered, and pretty much impossible, so the smaller barrel just gets lost in my mane and doesn't do all that much. If you have fine, straight hair, though, I'd imagine that the smaller barrel would be the one you would go for.
John Frieda Hot Air Brush Review
There are four different kinds of the John Frieda Hot Air Brush: Shine Shape (1"), the newer Volume Shine (1.5" and 2"), Salon Shape (1.5") and the original Volume Shine (1.5"). Unlike a straightener or a curler, which should never be used on wet hair, the John Frieda Hot Air Brush is designed to be used specifically on damp hair. (Make sure your hair is not too wet, though, or it could take you forever to style it properly! Towel and air dry your hair well first, until it's just damp, before using the hot air brush.)
One of the best parts about the hot air brush is that it's far less hot than a curling wand or a straightener. It, therefore, doesn't burn your hair. There are two heat settings, plus a cool setting, so you really have a lot of control over how much heat is applied to your hair. (While I love my GHD's, it's a little worrying knowing that I'm subjecting my hair to an hour's worth of direct, 365-degree heat, so it's comforting to know that I can choose how hot my hot air brush gets).
What Is Hair Botox And Does It Work? Hair Botox Benefits And Dangers Explained
The bristles of the brush are soft, like a traditional curling brush, and it works best if you work with small sections of your hair at a time. It will give you the soft, sleek, blow-dried look, but it's a whole lot easier and quicker to use than a blow dryer! I used to have to first blow dry, and then straighten my hair, a process which took around an hour and a half. Not anymore! 
While it's still important to use a heat protectant spray, the John Frieda brush has ionic technology which is designed to keep moisture in your hair. This keeps the frizz level down, and your hair smooth and healthy. After you have finished styling your hair, you won't recognize yourself. It will look like you've just walked out of the salon. Honest!
Natural Alternatives To Heat Treatment For Hair Explained
The best treatment for your hair is one that uses no heat at all. Sorry folks, but them's just the facts. Still, there are ways to tame and style hair, even without the use of regular heat.
One way I have found to manage my unruly curls is to use lots and lots of argan oil (or any other oil that agrees with your hair). Warm the oil with your fingers and run it through damp hair, smoothing out frizz as you go along. Make sure you avoid oiling your roots – you don't want to end up looking like you haven't showered in a few days. Repeat a few times over the next hour or so, as your hair dries.
Another tip I  find useful is to brush my hair while it was still wet and leave it to dry in a banana clip while applying argan oil to it while damp and dry. My hair then dries without frizz, while keeping my curls in shape.
If you like the beach wave look, you can always use an Epsom salt spray. You can buy a spray or make your own if DIY is your thing. All you have to do is add a tablespoon or two of Epsom salts to a bottle of water. Wait for the salts to dissolve, and then spray it on damp, freshly-washed hair. Your hair will dry with lots of volumes, and a carefree, tousled, beach-wave look. Try it, it really works!
If you want to go all out with the curls, you can try braiding your hair into lots of small braids and leaving it overnight. When you undo them in the morning, your hair will be full of kinky curls.
Although these ideas won't give you the same look that styling your hair with heat will, they are still good alternatives for every day, instead of subjecting your hair to intense heat on a regular basis. For the best of both worlds, I'd recommend using a natural, no-heat method of styling for every day, and using a heat tool every so often for a special occasion. That way, you are keeping your hair healthy by not using strong heat all the time, but you still get the chance to style it fully every once in a while.
Conclusion
While we can all agree that no heat is the best option, the reality is that most of us will need a heat tool for our hair at some point – whether you use yours every day without fail, or just occasionally. When you do use a heat tool, you want it to be simple to use, effective, have salon-like results. It should be as healthy for your hair as a heat tool can be. I don't think any more needs be said.
It's clear that a hot air brush is the best option to limit hair damage and result in photo-worthy hair. We love John Freida's hair products – and now we've extended that love to include their hair tools, as well!