Best Jane Iredale Cosmetics Products Reviewed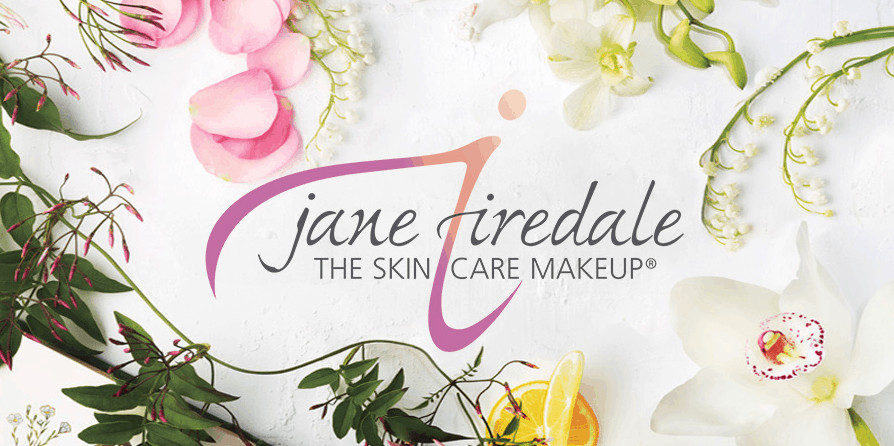 One would think that because makeup is such an everyday part of our lives, it would be safe to use. Yet using cosmetics on a regular basis can have seriously negative effects on your skin. We're often quick to point fingers at the obvious dangers of smoking or excessive drinking. But we tend to forget that our own hair and cosmetics products may be just as harmful.
No one was more aware of the effects of harmful cosmetics products than ex-entertainment industry professional, Jane Iredale. She spent years working in the industry and directly encountered the negative effects that actresses were struggling with regarding the makeup they were using.
After some careful thought, Iredale decided to do something about this. So she created her unique brand of mineral-based cosmetics products. Her intention was to develop products that would give you the same effect as conventional makeup, yet help to treat, nourish, and revitalize your skin at the same time.
History and Background of Jane Iredale Cosmetics
The history and background of Jane Iredale cosmetics is quite fascinating. As I mentioned, Jane Iredale worked in the entertainment industry. Meaning that she had direct contact with people who wore makeup on a regular basis and witnessed the effects of doing so.
The result of this was cosmetics products containing a wide variety of alcohol-based solvents, sulfates, parabens and even toxic chemicals like formaldehyde and toluene. This goal was to increase a product's shelf life and efficacy as well as lower the manufacturer's expenses. However, as we know, our skin is not an opaque, solid organ. It might act as a shield to prevent our internal organs from the hazards of the outside environment. But in reality, it is porous like a sponge. This means that whatever winds up on our skin will, over time, be absorbed into our bloodstream and thus be ingested by our body.
This knowledge inspired Jane Iredale to deviate from the norms of the time. She created makeup which was not only great at emphasizing your natural beauty, but could also be good for your skin and body. And thus Jane Iredale The Skincare Makeup was formed in 1994.
Jane Iredale Products Overview
Jane Iredale is someone who's always been interested in beauty and wellness. It's a combination that can be found in all of the products in her range. Having come from a world where having an impeccable complexion and luscious skin was always the main priority, she couldn't help but notice the irony of using such toxic chemicals to achieve this.
By using these types of chemical-based products on a regular basis, people were essentially damaging their skin. The makeup was blocking pores and causing skin irritations and other health-related issues, thus making it all the more difficult to maintain a healthy complexion.
If you haven't made the shift to the natural side of life, then Jane's range is a great place to start. The products have stood the test of time – a good indication of their worth, value and effectiveness.
Jane Iredale Mineral Makeup (Foundation) Review
The Jane Iredale mineral makeup foundation is made from entirely natural minerals. It contains a variety of vitamins that not only help nourish and heal your skin but also act as a light SPF product. This helps deter the sun's harmful UV rays – the leading cause of skin damage over time.
The foundation comes in a wide range of colors, making it easy to find one that suits your skin. Because of the specially treated and mild formula, the foundation is suitable for use on a variety of skin types including normal, oily and combination skin.
It's a definite must-have for anyone who uses makeup on a regular basis but wants to avoid conventional comedogenic products or harmful chemicals in general. It's reasonably priced (when compared to conventional brands). And it offers great coverage, easy application and countless healing benefits.
Jane Iredale Concealer Review
There are two products that I'd like to highlight, the circle\delete concealer and the disappear concealer.
The first one is designed to work in sensitive areas like under your eyes. It moisturizes and nourishes the skin whilst adding color and vibrancy to your complexion. It also has a mild SPF factor, so it can help prevent further formation of fine lines under the eyes. And it can reduce the appearance of dark circles in general.
The disappear concealer is the tougher, more practical concealer. It can be used on various parts of the body. And it's designed to make acne, blemishes, veins and tattoos disappear.
It's great because it's incredibly effective yet contains only natural ingredients. This means you're not only concealing, but also treating and healing your skin. It comes in a variety of shades, so you're bound to find one that matches your skin. And it's really well-priced! It's rare for me to get this excited about a product. But every now and then you happen to find one that ticks all the boxes on your list and it's like an instant match made in heaven. Definitely one for the shopping cart!
Absence Oil Control Primer Review
Yet again, Jane Iredale's impeccable attention to detail and amazing ability to innovate stand out with her absence oil control primer.
It's a unique product in that once it's applied, it helps reduce extra sebaceous oil produced below the skin's surface with hydrated silica. This is a non-toxic form of silicon dioxide which helps to retain water in your skin cells whilst controlling your natural oil levels by absorbing excess oil.
The mild primer also helps to balance out your skin's pH level, leaving for a smoother, softer complexion. The rich green tea extract in the formula revives cell and tissue growth. It also acts as a strong, natural antioxidant and helps remove excess toxins such as free radicals.
This means that over time you can prevent skin damage, inflammation, and infection while controlling your oil levels and keeping your skin hydrated. It's also light and transparent. Meaning that your skin won't feel irritated and you won't have to worry about caking.
It's definitely one of the best oil control treatments I've found so far. Although I would recommend using a facial scrub or toner specifically for dry skin types before applying it. It works well on its own, yet very oily skin types may reduce the primer's effectiveness. So it's best to apply it to a face that's already been cleansed.
Jane Iredale Lip Gloss Review
Lip glosses tend to wear out within 3 hours, which is really annoying! I did some research and found out that it's actually best to apply lip gloss over lipstick. So, I decided that using the Jane Iredale lip gloss with the Jane Iredale puremoist lipstick yields the best results.
Both the lip gloss and lipstick from this amazing company are made from entirely natural products and are designed to nourish and hydrate your lips. They come in a range of 18 colors, so you'll be sure to find a few that suit your lips.
The lipstick range contains a variety of fruit extracts as well as minerals and other essential oils to help repair dry or damaged lips while locking in moisture. It even has an SPF of 18 and can help prevent sun damage.
They're generally matte, which means that they don't come with additional glitter or shine. And they can help smooth out the appearance of lines on your lips without creasing up in the folds of your lips. They're no fuss and easy to use, cost-effective and healthy too!
Jane Iredale Glow Time BB Cream Review
I brought this product up before, but the Jane Iredale glow time BB cream really deserves a section of its own.
This product is one of the few that seems to please everyone across the board. It offers great and full coverage, has an SPF of 25, is water-resistant for up to 40 minutes, and is non-comedogenic. But it doesn't stop there!
The cream helps concealer and reduces pore size while keeping your skin hydrated and moist at the same time.
While the foundation is really effective in covering your entire face and concealing all blemishes and marks and giving you an even skin tone, it's also light and won't feel clumpy on your face.
It's rich in grapefruit, neroli and apple extracts. These help brighten your skin tone and soften your skin in general. So even when you remove the foundation from your skin, the positive effects will last a lot longer. It's like wearing a hydrating mask while getting a foundation and concealer at the same time – basically a miracle treatment!
The cream is the ideal foundation for those who tend to wear makeup on a regular basis or those who spend a lot of time in the sun.
Jane Iredale Lip Drink Lip Balm Review
If you're not a fan of lipstick and don't tend to wear it in your daily routine then fear not, because Jane Iredale has something specifically for you. Above I mentioned that using the lip gloss in conjunction with your lipstick is the best way to preserve it and get the best out of both in terms of effectiveness.
The same applies with the Jane Iredale lip drink lip balm. It's been specially formulated with a variety of natural waxes, emollients and oils to hydrate your lips and lock in moisture while repairing any cracks, tears or flakes that may form after too much sun exposure.
On top of that, the balm also adds an SPF protection factor of 15 to your lips. This helps protect them against the sun's harmful UV rays, especially effective if you tend to spend most of your days outdoors.
They come in four delightful shades and have a delicious, natural scent. After applying the lip balm, you can add a lip gloss to help keep your lips hydrated and make them look soft and plump throughout the day. I'd definitely consider buying a few.
Jane Iredale Dream Tint Review
There are a lot of mixed feelings about the Jane Iredale dream tint, but I'll give you my honest opinion in terms of what this product is really like. Firstly, it's easier to consider this a moisturizer with a light tint rather than a foundation on its own. It offers light coverage and probably won't do that much on its own in terms of concealing.
It does, however, help to reduce pore size. And it can smooth out your skin, giving you a lighter, more controlled complexion.
I think it works best as a primer for the glow time BB cream. And it can help to even out your skin tone and keep your skin hydrated throughout the day.
It's a great addition for those with hyperpigmentation or those who have naturally patchy skin tones. To be honest, this is great 'cherry-on-the-top' kind of product. Nevertheless, I'd recommend the glow time BB cream over this any day of the week.
Is Jane Iredale Cruelty Free?
This is one of the main reasons why I really love this brand. As if producing high quality, all-natural products wasn't enough, Jane Iredale went out of her way to ensure that all the ingredients sourced in the formulas are completely free of animal testing or cruelty.
She also ensures that none of her own manufacturing processes involve, or are even associated with companies that make use of animal testing or cruelty from start to finish.
Conclusion
Although the idea of all-natural products may seem like an industry standard at this point, in 1994 it was revolutionary. So, when it comes to finding the makeup that's right for you (a process we all know can be tough), I'd recommend going with a brand like Jane Iredale's. It has years of experience in producing top quality, all-natural products.
This means you're bound to get the best value for your money out there, as the company has spent years refining their formulas. But don't take my word for it! Try it out for yourself – you'll never go back to conventional makeups again, I promise!