Sweet Almond Oil vs. Almond Oil Uses & More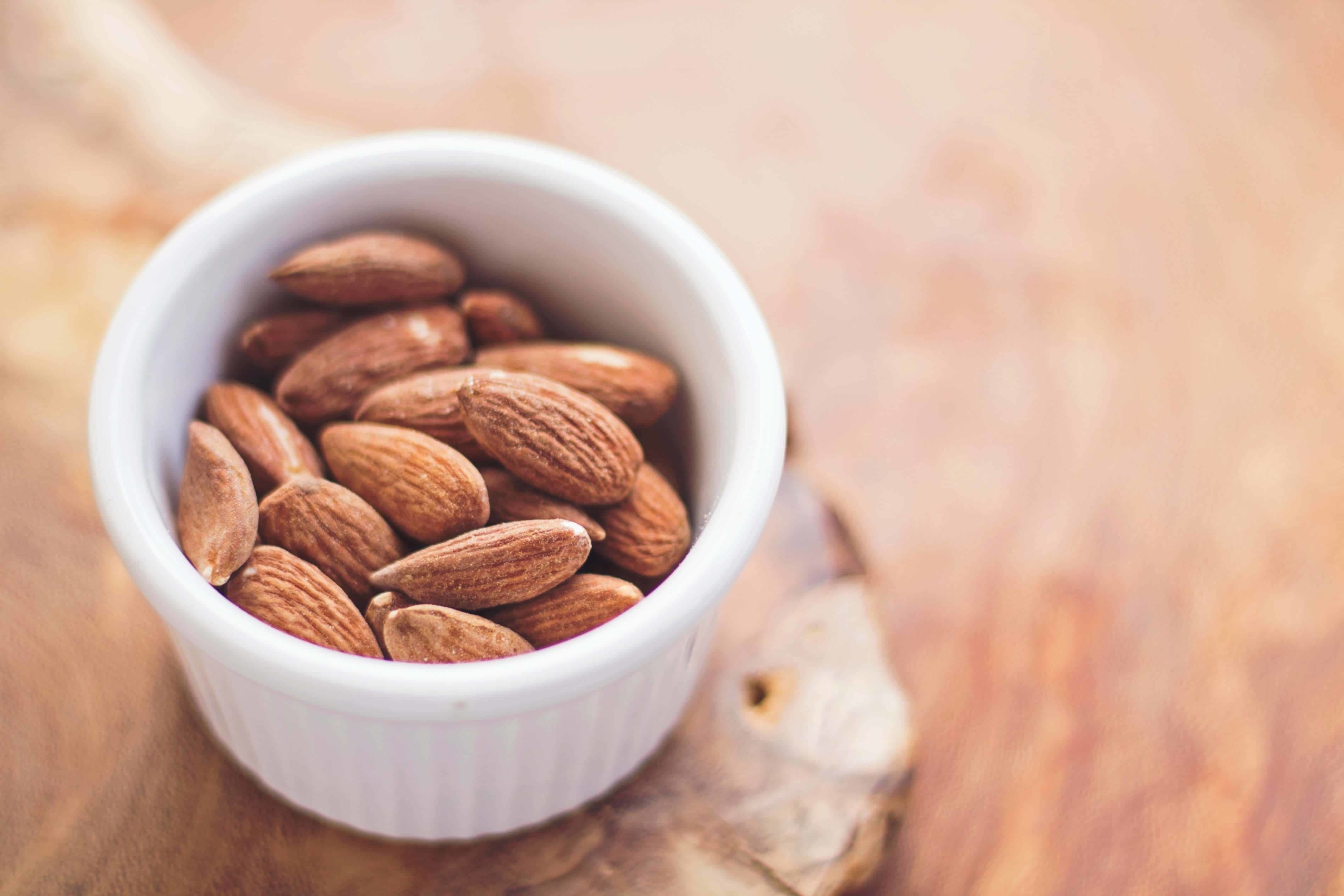 Almonds are just one of those all-around awesome things. They're a great stand-alone snack if you want to stay healthy. They make for wonderful additions to dishes such as salads, stir fry, and even cakes. You can eat almonds plain, salted, roasted…the list goes on and on. But the awesomeness of almonds doesn't stop there. Almond oil and sweet almond oil are the gifts that just keep giving.
If you've never tried either of these before, now is your chance. You might not have even known that there was a difference between "regular" almond oil and sweet almond oil. Don't worry, you're not alone. If you're looking for softer skin or a nice addition to your regular at-home massage, you'll want to keep reading. Below we'll discover the benefits of these oils so that you can start incorporating them into your life.
Sweet Almond Oil vs. Almond Oil Explained
Most people don't realize that there is a difference between sweet almond oil and regular almond oil, also known as bitter almond oil. Sweet almond oil is a fixed oil, a carrier oil which does not evaporate. Bitter almond oil is an essential oil, which is a volatile oil that does evaporate. Essential oils come from plants and are typically used for scent, flavor, and aromatherapy.
Sweet almonds come from the tree Prunis dulcis, var. amygdalus, while bitter almonds come from the Prunis dulcis, var. amara. You can tell the difference because the tree of the sweet almonds has white flowers while the other has pink flowers. Both trees are native to Pakistan, Syria, Israel, and Turkey. Sweet almonds are used in many varieties of food. Bitter almond was used sparingly for flavoring long ago, but because of its potential toxicity, it is no longer used internally. In cosmetics, bitter almond oil is generally used for its scent. Conversely, sweet almond oil is used for more practical purposes. It is a great lubricant and works well for sensitive and dry skin. 
Sweet Almond Oil Uses
What makes sweet almond oil such a sweet deal is its many uses and benefits. It will make your skin feel smoother and softer, giving you a younger look. It can also help soothe your muscles by relieving aches and pains.
A review titled 'The Use and Properties of Almond Oil' appeared in the February 2010 edition of Complementary Therapies in Clinical Practice, in which it was stated that "almond oil seemingly reduces hypertrophic scarring post-operatively, smoothes and rejuvenates skin. Almond oil has emollient and sclerosant properties and, therefore, has been used to improve complexion and skin tone." Though the author goes on to say that more studies are needed. Different research has been conducted since, and sweet almond oil seems to be up to the task and the various clinical trials.
Sweet almond oil helps to alleviate dry skin and itching due to its anti-inflammatory properties. Also, because skin absorbs it easily, it can quickly hydrate and boost your cells. It's generally non-comedogenic, meaning that it won't clog your pores. The soothing properties of sweet almond oil and its ability to be used on sensitive skin make it a good option for people suffering from eczema, dermatitis, and psoriasis.
Oleic Acid
The oleic acids in sweet almond oil help to soften skin and reduce lines and wrinkles. This particular acid also helps with hair. Oleic acid encourages your locks to grow thick and strong. Plus, it eliminates dandruff. And lastly, oleic acid helps prevent joint inflammation, pain, and stiffness.
The linoleic acid found in sweet almond oil helps heal wounds and soothe acne. It also has anti-inflammatory properties, relieving skin. Linoleic acid helps with moisture retention in both skin and hair. As such, it will also make your hair grow stronger and healthier.
Stearic Acid
Stearic acid is another compound that adds to sweet almonds skin-softening properties. It's also good for keeping skin and hair clean by ridding them of dirt, sebum, and sweat. Additionally, it defends your hair from damage while maintaining its shine.
Sweet Almond Oil For Massage
Sweet almond oil is one of the popular ones when it comes to massage oils. It has a pale yellow color and is slightly oily, helping it spread easily over the skin's surface. Skin absorbs sweet almond oil somewhat quickly, so there is no thick residue left after a massage. Yet the absorption does not happen so quickly that you need to constantly reapply the oil. The oil is good for sensitive skin, as it's not likely to irritate your skin.
The oil is also reasonably priced. This is especially relevant if you like to do at-home massages without breaking the bank. It's a great oil to use alone. But if you also want to test out some of the more expensive oils like jojoba or rose hip, you can mix them into the almond oil base to indulge while still staying frugal.
Sweet almond oil is a good massage oil for anyone, both young and old. Many parents like to use it with chamomile oil for a soothing effect on babies and kids.
Almond oil is chock-full of vitamins. It contains vitamin A (helping your body produce healthy skin and defend against infections), Vitamin B (helping to treat skin conditions), Vitamin D (helping in skin repair and aging) and E (helping to protect against free radicals). In addition, sweet almond oil delivers fatty acids, protein, zinc, magnesium, potassium, and calcium. The fatty acids help your skin hold onto moisture so that it doesn't get dry and chapped. It can also help heal skin that is already irritated or chapped.
Sweet Almond Oil For Lips
Using some sweet almond oil on your dry lips will help nourish them and prevent them from getting chapped. In the same way that sweet almond oil helps the rest of your skin to stay hydrated and strong, it can do the same for the skin on your lips. Its fatty and rich nature, as well as its many vitamins, are what make it so great for your lips.
in May 2008, a clinical trial was published in the Journal of Dermatological  Science, wherein sweet almond oil (and other plant oils) was tested alongside petroleum jelly (aka paraffin oil, Vaseline). The authors state that "the paraffin oil and the vegetable oils penetrate the top layers of the stratum corneum with similar concentration profiles, a result that was confirmed both for adult and infant skin". In other words, it's an oil which can penetrates as well as paraffin, and it works for a wide range of ages.
It's very light on your lips, so the oil will leave you feeling moisturized without feeling greasy. All you have to do is put it on and wait a few seconds for it to absorb.
Substitute For Almond Oil
Perhaps you've run out of almond oil, or maybe you are simply looking to give something else a try. In that case, you can try other nut oils. Vegetable oil might work too, but it doesn't have as much flavor.
Choosing the right substitute depends on what you're using the oil for. For instance, if you're looking to include it in a recipe where the absorbency of the oil is important, make sure to choose something with a similar level of absorbency. Oils like jojoba, argan, coconut and sunflower oil have an average speed of absorbency, similar to that of sweet almond oil. Yet oils such as avocado, shea butter, and borage oil are slower to absorb, and oils like safflower, apricot kernel, and grapeseed oil are faster to absorb.
Don't miss our 100% Pure Almond Oil for Hair, Skin, and Nails!
Conclusion
Well, I hope that by now you've been convinced of the numerous benefits of almond oil and sweet almond oil. That's right, almonds are no longer just for snacking.
If your skin or hair needs a boost, sweet almond oil is up for the job. Alternatively, if you're looking to play around with massage oils, sweet almond oil will be there for you in your time of need. From eliminating dry skin to soothing muscles to cleansing and hydrating hair, you won't be disappointed.
Using sweet almond oil and almond oil is a great place to start but if you want to check out some other oils instead, there are plenty of substitutes you can use. So, go ahead and start trying it! It's time to go all-in with almonds.