The 10 Best Purple Shampoos For Blondes In 2019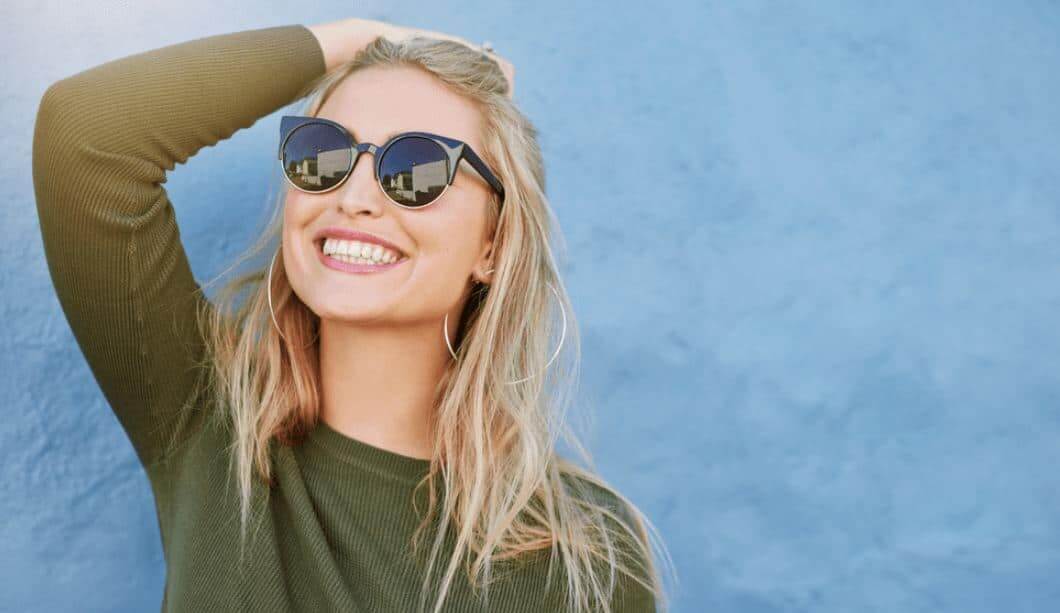 Do you have blonde hair color with unwanted brassy tones? Here's the scoop: attaining that perfect styling and blonde color often requires the removal of brassy colored tones. You only want blonde tones or blonde highlights in your hair, but you don't have to go back to the hairstylist for this in between touch-ups! Yet you won't achieve the look you're going for with regular shampoo. Violet or purple shampoo for brassy hair, also known as toning shampoo, silver shampoo or brightening shampoo (or blonde shampoo, as I like to call it), is the best way to achieve that goal. So whether you started off blonde or started off brunette, whether you prefer balayage or you prefer full-on blonde, read on.
When it comes to hair products like purple shampoo, however, things aren't always so clear! From Clairol to John Frieda to Joico, there's no shortage of options when it comes to finding the perfect purple shampoo for you. Here at Maple Holistics, we want to help make that job a little bit easier for you by bringing you our breakdown. Buckle up and get ready to go to purple shampoo school!
How To Fix Brassy Colored Blonde Hair
Brassy and ashy hair tones are complete opposites. Brassy tones make blonde hair look warmer hues of yellow, orange, and sometimes red. These often unwanted warmer color tones can give blonde hair an orange or yellow hue.
On the other side of the spectrum is ashy-colored hair. Ashy tones make blonde hair appear cooler shades of blue, green, and violet. These tones are most prominent in platinum blonde hairstyles and gray hair or silver hair. Obtaining perfect blonde coloring often requires balancing brassy and ashy colors using yellows, reds, and blues. Even if you have the best hair colorist, the balancing pigments can fade over time. Exposure to the sun and water with high levels of iron can also cause brassy tones as well. One of the best corrective and preventative measures you can take is to use purple or violet toning shampoo along with conditioner in your hair care routine!
Why Use Purple Shampoo For Blonde Hair?
There is an astounding amount of public promotion and word-of-mouth regarding purple shampoo. Some claim it to be the cure for brassy hair, while others claim, well, hype. Now keep in mind, no two people are alike, which means perfection is relative. It depends on your natural hair color, ie if you have naturally brown hair, blonde hair, etc. It also depends on your natural undertones, as well as a million other factors. My guess is purple shampoo does not have the ability to make everyone happy all the time, but will help most feel happy some of the time (I dug deep for that one).
No, purple shampoo will not give you purple hair. The easiest way to understand how purple shampoo works is to learn a little bit about color theory. Take a look at the color wheel pictured to the right. Purple and violet are the exact opposite of yellow and orange. When you apply purple shampoo with purple pigments or violet pigments to brassy blonde hair, the lighter yellows and oranges are neutralized by the opposing dark colors (purple and violet). The reduction of the yellows and oranges leads to less brassy hair. Bending to the hype and my pain-in-the-brass hair problems, I decided to purchase several bottles of purple shampoo for testing.
The Top 10 Best Purple Shampoos
There are dozens of purple toning shampoo options available for consumers today. So we've narrowed it down to 10 contenders for the Maple Holistics purple shampoo crown. Each of these shampoos claims to help blonde color stay balanced by removing brassy tones.
1. Kérastase Bain Ultra-Violet Purple Shampoo
This shampoo advertises itself as ideal for hair that's been lightened, cool blonde, and bleached hair. The cool blonde shampoo contains hyaluronic acid (the name sounds scary but don't be nervous, it won't strip you of moisture!) to fill and strengthen fiber damage in your hair. And the edelweiss flower's antioxidant properties protect hair against damage too.
This shampoo has the appropriate amount of lather without being too much. But more importantly, it will keep your color happy in between salon appointments by neutralizing brassy and yellow undertones and boosting color luminosity.
The Kérastase Bain Ultra-Violet Purple Shampoo runs $33 for 8.5 ounces- that's $3.88 per ounce! One of the expensive ones on the list, sometimes you get what you pay for. But then again, there are plenty of other shampoos on the list for you to try. So don't feel pressure to shell out that much money if it's simply not in your budget.
Overall, I would recommend this shampoo. Unlike some shampoos, many agree that it will leave your hair feeling silky-smooth. I couldn't tell if it leaves the hair a bit dry, so I think it's best to make sure to couple it with conditioner. But it does preserve color well, which is what we're trying to get at in this article.
2. Nexxus Blonde Assure Purple Shampoo
This purple shampoo is specially infused with the company's ProteinFusion blend with keratin protein and violet pigment. The ProteinFusion blend contains various ingredients such as elastin protein and quinoa to create stronger hair that will hold hair color for longer. It's designed to combat protein loss so that you're not stuck with dry, frizzy, or dull hair. And lucky for us, the shampoo is paraben-free.
The shampoo advertises that it can give you results after just one use. It will tone down the brassiness in your hair and give your blonde coloring a cool, bright and smooth look. But do be careful about leaving the shampoo in your hair for too long or you'll wind up with partially purple hair.
The Nexxus Blonde Assure Purple shampoo is not available directly from Nexxus, you'll have to get it from Ulta, Walgreens or Target. Weirdly, though, each of these companies charges a different price for the shampoo. Your best bet is Target, where an 8.5-ounce bottle will cost you $11.99. That's $1.41 an ounce, quite a bargain compared with some of the other purple shampoos on this list.
3. Clairol Shimmer Lights Conditioning Shampoo Review
I didn't expect the ingredients in the Shimmer Lights Hair Care purple shampoo to be the cleanest, but a few stood out as being potentially harmful: Sodium Laureth Sulfate, Sodium Lauryl Sulfate, Cocamidopropyl Betaine and Hydrolyzed Vegetable Protein. For instance, SLES is a harsh detergent which can irritate skin. Yet other ingredients such as Hydrolyzed Vegetable Protein make sense. Hair is made up of keratin proteins, and hydrolyzed protein can easily penetrate the hair shaft.
The formula of Clairol's purple shampoo was VERY runny. Leave the palm flat and it will slide off in seconds! It lathered and applied nicely but was not easy to rinse. It also left temporary violet stains in my hair, which I was not very pleased about. They washed out within 2-3 washes, but I was very nervous at first!
Be careful where you apply this shampoo, because it will stain everything! It smells like cheap chemicals or expensive medication. I don't think it's a reason not to try this shampoo; I'm just giving fair warning.
I picked up an 8-ounce bottle of this shampoo from my local drugstore for $8.79. That's roughly $1.10 per ounce, somewhat average when it comes to purple shampoos.
My blonde has slightly more orange tones. I had to use this product twice before seeing results, so I assume those with more yellow tones would see results within 1-2 uses. One thing that stood out was how poorly the shampoo treated my ends.
After the second use, I noticed my hair felt very dry. This was surprising because the shampoo is infused with hydrolyzed vegetable protein to help hydrate the hair. I suspect all the chemicals in the ingredients are to blame. I wouldn't recommend this shampoo for everyday use.
4. Philip Kingsley Pure Blonde Silver Brightening Daily Shampoo
The first thing that attracted me to this shampoo is its vegan-friendly formula. Philip Kingsley's Pure Blonde Silver Brightening Daily Shampoo contains "optical brighteners" and shades of violet in order to minimize brassiness and discoloration in both blonde and grey hair types. And the shampoo's addition of ethylhexylglycerin helps it moisturize your hair. Plus, I'm a fan of this ingredient since it comes to replace parabens and acts as a natural preservative instead.
This shampoo doesn't lather as much as some of the others, but that's likely due to its less-harsh ingredients. Which also means that the effects are less harsh and you're best off using this shampoo if your hair coloring isn't too far gone.
The price for this shampoo is about $25 for 8.5 ounces. That equals $2.94 per ounce, again on the higher end compared to most of the other shampoos on the market. So while it is great for your hair, I'm not sure it's worth the steep price.
Yet the shampoo does help keep your coloring looking fresh without streaking your hair with purple. And it will leave you smelling that wonderful lavender smell. So don't totally rule out this shampoo.
John Frieda's Colour Renew Shampoo contains "Color-Correcting Technology" which neutralizes brassy, yellow tones. It also has "Optical Brightening Technology", which the company claims absorbs UV light and brightens color-treated hair by releasing white-blue light.
As always, there are a few standouts in the ingredient section: Sodium Laureth Sulfate, Sodium Lauryl Sulfate, and Lavender Extract. SLES and SLS are potentially damaging to the hair and can cause dryness. The lavender extract in this purple shampoo's ingredients is what supplies the sweet scent.
The texture of John Frieda's purple shampoo was on the thinner side. It was not nearly as runny as Clairol Shimmer Lights purple shampoo, but it wasn't too thick either. It rinsed out very nicely and did not leave any violet staining.
The purple color of John Frieda was not as dark as Shimmer Lights. I suspect this is one of the reasons why it requires 3 uses before results become apparent. I definitely prefer the scent of this one, though.
The shampoo is $5.99 for an 8.45-ounce bottle, which is $0.71 per ounce. Not bad.
The John Frieda shampoo toned down the brassiness and improved highlights, but it did so less efficiently than I would have liked. I noticed that the color of the shampoo looked even lighter once it was lathered.
The shampoo left my hair and scalp a bit dry so I had to deep condition. So this is definitely a budget purple shampoo. It's very drying, so you'll have to space the uses out or deep condition too.
6. Drybar Blonde Ale Brightening Shampoo
One of the less mainstream brands for hair care, this shampoo is still worthy of being on our list. And that's in part due to its unique ingredients. For instance, the lemon extract helps brighten highlights and preserve your hair's blonde color, while the chamomile extract gives blondeness a boost of vibrancy and shine. And the keratin in the shampoo moisturizes hair and helps to prevent damage.
This shampoo does not contain parabens, sulfates, or phthalates, which I was relieved to discover. And even better, it's cruelty-free. Luckily, this shampoo is for my fellow straight-haired folks as well as those with wavy, curly, or even tightly-coiled hair. The scent is really nice, which is an added bonus.
The Drybar Blonde Ale Brightening shampoo sells for $27 for one 8-ounce bottle. That's $3.38 an ounce, a bit on the heftier side. Yet overall I would recommend this shampoo if you can swing it, as it does what it advertises and does so well.
7. Paul Mitchell Platinum Blonde Shampoo
Like some of the other purple shampoos, the Paul Mitchell Platinum Blonde shampoo contains a paraben-free and vegan-friendly formula. The shampoo features added conditioners and other nutrients to keep your hair hydrated and smooth. One of my favorite ingredients in this shampoo is aloe barbadensis leaf extract, which is a fancy way of saying aloe vera.
I feel that the Paul Mitchel Platinum Blonde Shampoo does a really great job of getting rid of brassiness. And an added plus is that it also boosts hair color by making hair shiny. The smell of the shampoo is very pleasant, which just makes the experience of using it better overall.
This shampoo comes in three different sizes. The 2.5-ounce option goes for $6, the 10.14-ounce option for $15, and the 33.8-ounce option for $33. So if you're ready to commit to the biggest size you'll get the best bang for your buck with a per-ounce cost of only $0.98.
8. Joico Color Endure Violet Shampoo Review
Joico's Color Endure Sulfate-Free shampoo contains antioxidants and a peptide complex to nourish and strengthen the hair cuticles. It's also sulfate-free.
The ingredients include  Hydrolyzed Keratin, and Citric Acid. The Citric Acid contributes to the antioxidants, which can help reduce oxidation and free radical cell damage. The good news is that this shampoo will definitely not smell like chemicals or medicine cabinets.
This shampoo lathered decently. It rinsed out very easily and left no color streaks. I was very happy with the pigment. The scent of this purple shampoo was a huge improvement over some other brands. It smelled slightly floral, with hints of berry and citrus.
A 10.1-ounce bottle of the shampoo costs $12.99, which is $1.29 per ounce. Unless you plan on using it infrequently, I would not suggest this shampoo to those on a tight budget. Like I always say, in today's world you tend to get what you pay for, and in this case, it's for a chemical-free formula.
I was very happy with the performance of this shampoo. Within one wash it leaves hair with a noticeable reduction of yellow, brassy tones. It left a mild violet tone in my hair after the first use, but since has been a non-issue. One of the best points about this violet shampoo is that it didn't dry out my hair. The absence of sulfates really made a difference, and I feel comfortable saying the keratin and peptides helped improve the sheen of my hair as well.
I would recommend this shampoo to anyone with sensitive skin, or to those that want sulfate-free hair care products. You can also check out the Joico Color Balance Purple shampoo.
9. Lush Daddy-o Purple Shampoo
The Lush Daddy-o Purple shampoo contains fresh organic lemon and toothed wrack seaweed infusion in order to condition hair and make it shine. And the other essential oils in the shampoo, such as bergamot oil, serve to nourish your hair too. The violet leaf absolute is part of what gives this purple shampoo its color and consequently what removes your brassiness and preserve your hair's pristine look and color.
The scent of this shampoo is not the best, to be honest. You've been warned. But if that's not what you're focus on and you're more concerned with the actual performance of the shampoo, then I'm happy to report that you should give this shampoo a try.
And now for the price. Similar to the Paul Mitchell shampoo, this one comes in several different sizes with different price points. The 3.3-ounce bottle goes for $11.95, the 8.4-ounce bottle for $21.95, the 16.9-ounce bottle for $33.95, and the 33.8-ounce bottle for $49.95. The largest option leaves you at $1.48 an ounce, but it's honestly quite a commitment.
10. Not Your Mother's Blonde Moment Treatment Shampoo
And now for the final shampoo on our list. Before getting into what this shampoo contains, let's start with what it advertises that it does not contain: sulfates, parabens, phthalates, dyes, gluten, nuts and soy. Now the last three ingredients are mostly relevant for people who have allergies. But the rest are certainly good to do without in a shampoo. The "ingredient highlights" are dark violet pigment and violet rice. The former helps to prevent color changing and brassiness, while the latter soothes and revitalizes damaged hair.
This shampoo gets the job done and the brassiness gone. And it does so pretty quickly. Yet I have to say that it might really dry out your hair, so you should be careful when using it. If you opt to do so, at least make sure to condition afterwards to preserve your hair's hydration. No sense in damaging your hair in the process of trying to save it!
The Not Your Mother's Blonde Moment Treatment shampoo costs $7.99 for an 8-ounce bottle. That's just about one dollar a bottle, at the very low of end of the purple shampoo cost scale. Because of its affordable price I say that it's worth checking out for yourself.
The Best Purple Shampoo For Brassy Hair…
Doesn't dry out hair.
Contains no sulfates.
Does not smell like a medicine cabinet.
Provides immediate, high quality brass removal!
Helps hydrate and improve sheen!
Are you thinking  Joico Color Endure Violet Shampoo? You are correct! I chose Joico as the best blonde shampoo because it reduced brassy tones while preventing dryness (which leads to frizz and breakage). Unlike John Frieda's purple shampoo, I saw results after one use, during which my hair did not turn into straw. Clairol Shimmer Lights is a close contender when it comes to assessing best shampoos, but it contains harsh sulfates that caused my scalp and hair to quickly dry out. A sulfate-free opportunity is available, why not take it?
I hope this review helped cut through all the purple shampoo noise.  I don't want to overwhelm you too much, so I'll leave the topics of purple conditioners, toners and blue shampoos for another time. Now share this article with your fellow blondes and go do something about that brassy hair!