Oribe Haircare Company And Products Review: Only Oribe?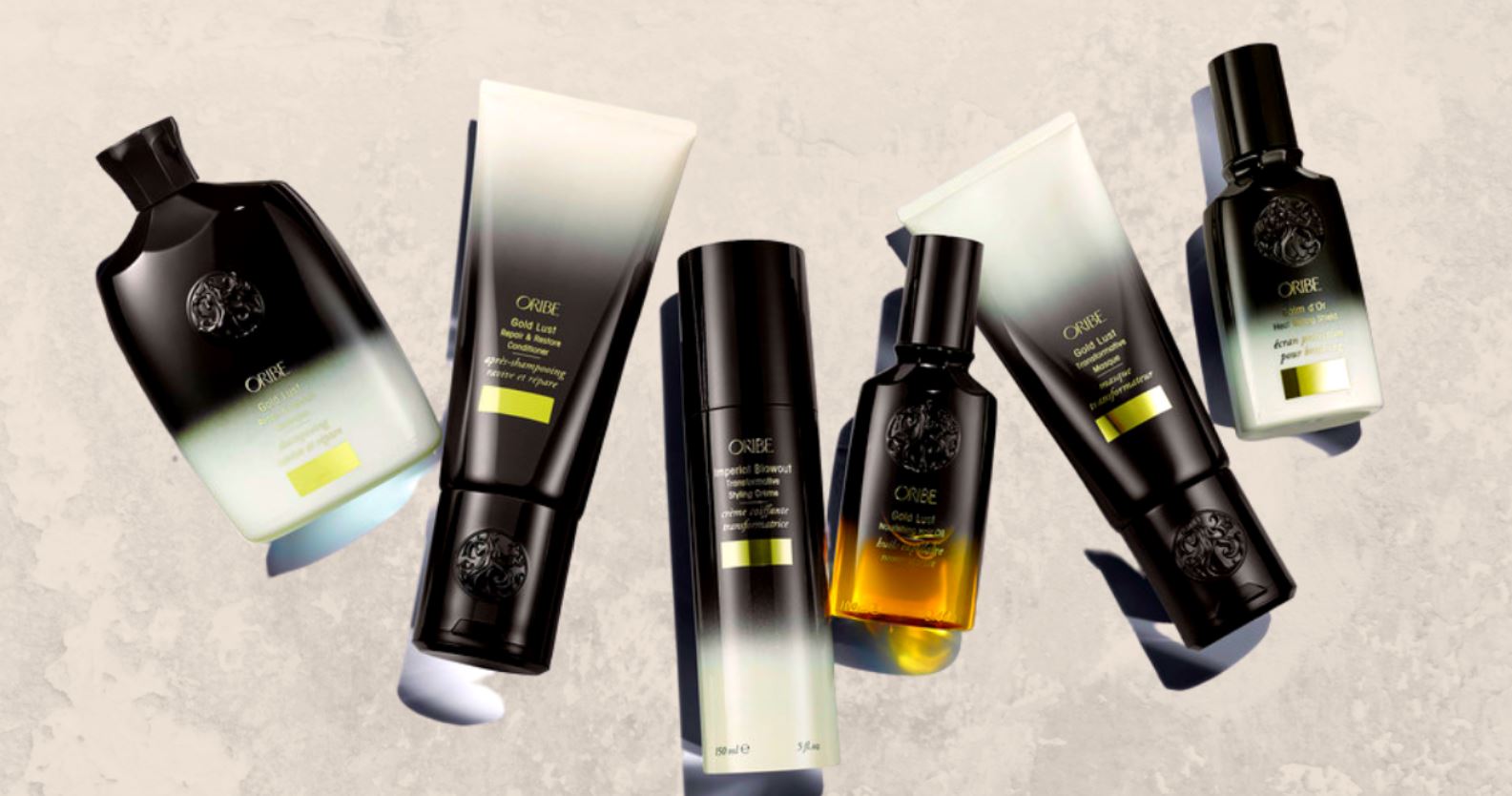 Vanity Fair writes of Oribe Hair Care: "A super-luxe product line blending the best ingredients, Swiss chemistry, and a little magic." They're not the only ones to rave about Oribe! The company reflects the edgy, imaginative style that its founder, Oribe Canales, has been known for throughout his illustrious styling career.
Oribe executives have spoken of their commitment to finding and hiring the most knowledgeable chemists in the field to formulate their products and the result is products that work well on more than one level. Each product is multitasking and can easily substitute a few of the hair care items you already own. We'll give you the full 4-1-1 here in our Oribe Haircare Company and Products Review!
In A Hurry? Find What You Need
History And Background Of Oribe
Oribe is a hair stylist who is a cornerstone in the fashion world,  famous for his unexpected work with high-profile models and celebrities, on magazine covers, and with fashion houses such as Chanel and Versace. His work is considered iconic, and inspires the work of other artists today. He launched the product line after 30 years in the hair industry in 2008, saying that it was the next step in expressing himself and his hair aesthetic.
Oribe Hair Care was born and has been met with consumer and industry enthusiasm. The co-CEO's of the company, Tevya Finger and Daniel Kaner, co-founded the company with Canales. With their previous experience as founders of the famous hair care company Bumble and bumble, they have actualized Oribe's artistic vision. In 2015, Forbes included Oribe Hair Care in their list of "America's Most Promising Companies" and the brand only continues to grow in popularity.
Oribe Hair Products Overview
Oribe hair products are catered towards the woman that isn't afraid to pamper herself – the woman who wants luxurious products that will deliver marked results and help her look her best always. Oribe the stylist is very involved in the production from conception to launch, and his artistry and experience coupled with that of the expert formulators results in some noteworthy products.
Take a Look at Oribe's Catalog
Many of these have won various magazine and industry awards. These are the kind of products you arrange artfully to beautify your vanity because the packaging is so nice. You can plainly see how much thought was put into each one.
Oribe Salon Review
The flagship Oribe Salon is located in Miami Beach, and it has been referenced as a top salon in the area. They have accommodating, friendly customer service, and a generally nice, clean, modern atmosphere. People swear by some of these stylists and there seems to be a great level of loyalty and customer retention in the salon. It is particularly great for color guidance and hair dyeing. The Oribe brand also has a network of affiliate salons that they work with, educate, and where their products are carried.
Oribe Shampoos Review
All of the Oribe shampoos feature their signature anti-oxidant, hair strengthening and protecting blend of watermelon, lychee and edelweiss flower extract. Keratin is added to strengthen the hair follicle and increase shine. They leave hair feeling silky smooth and can noticeably repair elemental, aging or styling damage.
The shampoos are gentle cleansers that won't strip the hair of all of its good, conditioning oils, and are paraben and sulfate free. Multilayered UV protection is added to each shampoo to prevent the sun's drying, damaging, bleaching effects to the hair. The different options are catered towards different hair types and hair goals, with amazing natural ingredients added based on individual needs.
Get it Now: Oribe Signature Shampoo
Oribe Dry Texturizing Spray Review
The dry texturizing spray is a cross between a dry shampoo and a texturizer. It absorbs oil and gives your hair that disheveled, sexy hair Oribe is best known for. You can achieve the effortlessly beautiful look of beach waves without the crunchy texture a typical salt spray would give you, and it doesn't leave any residue.
The spray is a quick way to add some grip to clean hair which can be very difficult to put it up or intricately style because it lies a little flat and has too much slip to it. It also smells absolutely amazing.
Learn More: Oribe Dry Texturizing Spray
Oribe Gold Lust Review
The Gold Lust Repair and Restore Shampoo is a gentle shampoo that won't strip hair of natural essential oils or hair color. On the contrary, it contains some powerfully-healing oils to transform hair into the best version of itself. It can prevent and reverse damage, moisturizes and strengthens. The shampoo promotes scalp health and circulation, and that is the foremost precursor to healthy, beautiful hair that grows quickly and with fullness.
Shop Now: Gold Lust Repair and Restore Shampoo
Oribe Dry Shampoo Review
In the Oribe multitasking tradition, the Gold Lust Dry Shampoo is nourishing and hydrating as well as cleansing. There are no issues with product buildup using this shampoo and it doesn't leave a white-cast on the hair.
Washing hair too often can be really damaging because a little bit of natural oil is what keeps hair soft and healthy, and if you heat style your hair after washing, you want to cut that direct heat down as much as possible to prevent damage. This dry shampoo keeps second or third day hair look amazing and the good kind of shiny. Get yours here.
Oribe Côte d'Azur Review
Côte d'Azur is a line inspired by the fabulous getaway, and the products do illicit the glamour and allure of the French Riviera. The Hair Refresher can be used throughout the day to keep your hair smelling amazing and giving it a softening, smoothing pick-me-up. The Côte d'Azur Luminous Hair and Body Oil contains more than ten oils, each known for their hydrating, conditioning, healing, shine imparting abilities.
Together, the result is something truly special, and best part is, this oil is absorbed very quickly so you don't have to worry about oil stringing clothing.
The Côte d'Azur products smell so good that after much request, the company came out with the Côte d'Azur fragrance. The stars of this scent are jasmine and sandalwood, and it smells really nice and the perfume is long lasting. However, I wouldn't say it smells exactly like the hair products, so it's probably wise to try it out in store even if you know and love the smell of the hair line.
How To Use Oribe Texturizing Spray
Spray with the nozzle facing upwards into your hair. Focus on the roots, on styles curled hair or dry hair, and tousle through hair with fingers, bunching and lifting the hair. Don't use too much or hair will look too flat.
Oribe Leave-In Conditioner Review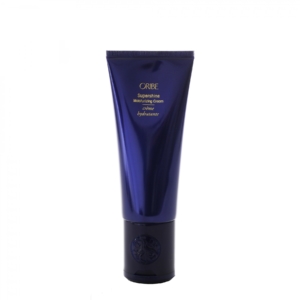 The Supershine Moisturizing Cream is a leave in conditioner that is intensely hydrating, and designed to soften the driest or coarsest of hair with wheat amino acids, glycerin and keratin. The Supershine Light is a calmer version for those with thinner hair that gets weighed down easily by thick conditioners. Both should be combed into hair while it's still wet, but you can use a drop to smooth down any frizz throughout the day.
Check it Out: Supershine Moisturizing Cream
Oribe Grandiose Hair Plumping Mousse Review
This mousse sets your hair so that it stays the way you styled it all day, but without the unpleasant texture of some other hold products. The hair is left soft and controlled. It also serves some great volume and conditions the hair while it's at it. This is a true all-in-one!
I Want it: Grandiose Hair Plumping Mousse
Conclusion
Oribe Hair Care carries on Oribe's reputation as an industry leader and guiding force. The products are definitely more expensive than what most people are used to spending on at-home hair care, but I think many women are happy to splurge for shiny, nourished, impeccably-styled hair. That's exactly what the Oribe line delivers!
Up Next: Pantene Gold Series Review: The New Gold Standard?
Before You Go! Shop Our Picks on Amazon Now