Olay Night Cream Review: Does Olay Night Cream Work?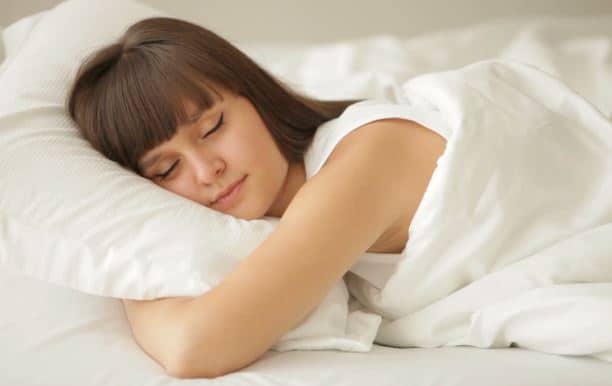 There's a great moment in Friends where Judy, Monica's overbearing mother, looks at her daughter's face lovingly and hugs her. Just when Monica thinks that maybe, just maybe, she is about to be rewarded with a smidgen of recognition and verbal praise she so desperately craves, her mother looks at her and says: "You know, I think it might be time for you to start using night cream."
Classic. Since night cream is often used as a preventive measure, you can start using it pretty much whenever the need arises. It is not something you have to do every single night, but many professionals recommend taking advantage of night cream on a nightly basis.  So what's the deal with night cream, anyway?
What Is Night Cream?
Night cream is a way to have one's cake and eat it, too. It works to keep your face hydrated while you're sleeping, to make repairs and replenish moisture. During the night, the body is at rest and the mind is off in dreamland. This allows many processes to take place without being disturbed by movement, eating or drinking.
Your skin can regenerate without disturbance from the millions of little daytime activities that you perform, consciously and unconsciously. Night creams possess certain ingredients and often a have heavier texture. They're essentially intended for deeper maintenance than day cream allows.
A day cream is there on the go, with you, outside, to keep you from being harmed by the environment and the weather. But at night you are unconscious and (fairly) motionless. There's not much to interfere with the anti-aging substances at work, and the sun is not in your face.
Night cream can help to boost the production of collagen in your body, and as a result of that your skin is newer, smoother, tighter (yet more elastic), and is overall less susceptible to harmful influences.
Olay Regenerist Night Recovery Cream Review
Olay's Regenerist series is all about anti-aging, and it is engineered to decrease the amount of dead dry skin, and increase the presence of newer, smoother skin. In other words, it goes to work on places where there are lines and creases and overall lack of vitality and elasticity. By using ingredients like amino-peptides (a chemical which penetrates the skin) along with B and E vitamins, it manages to introduce moisture and freshness to areas where it is lacking.
This cream gets to work fast. Many who use it report visible results in as little as 2 or 3 weeks. Your mileage may vary, and rightly so. I don't believe in "one size fits all" types of solutions. That said, Olay knew what they were doing when they launched the line in 2003, and when they rebooted the series in 2013. 
The cream itself is fragrance-free and has a very mild scent, which I always see as a plus, since I don't want to smell like anything too strong when I crawl between the sheets. It's not greasy and is quickly to absorbed into the skin. It might be pricey for some, but you really do get what you pay for. It's high quality, and with mindful use you can make it last a good while. Order yours here, and reap the benefits.
Olay Total Effects Anti-Aging Night Firming Cream Review
Total Effects is targeted at prevention, perhaps more than anything else. It's primarily for those of us who are interested in delivering a good offense as the best defense against potentially harmful products and bad habits. Some things are genetic, and some are not.
Even so, you have a better chance of retaining younger-looking skin when you provide your body with the right ingredients. This means giving the body a boost of moisture and nourishing it with essential nutrients to keep your skin looking and feeling great by morning.


The Total Effects night cream is not meant to combat a specific situation or condition, but rather to moisturize while you sleep. It has the ability to keep your skin looking brighter, lighten spots and blemishes which may be forming, and even out the skin throughout the night.
You might be sleeping, but there is a lot going on both inside and outside your body. Take advantage of your sleep state; after all, you spend about a third of your life in sleep mode. Might as well make the most of it.
Learn More: Olay Total Effects Night Firming Cream
Olay Age Defying Anti-Wrinkle Night Cream Review
This is a relatively simpler formula, but nevertheless effective. Olay claims that you can see visible results in just seven nights. This is undoubtedly based on testing they did, but expect it to be longer than that. The way they test those claims is usually under optimal/lab conditions. We all have different skins, consume a different diet, and have a different genetic pool. Consequently, there are always varying predispositions and susceptibilities.
B-complex and E vitamins are an inseparable part of this cream. They work to smoothen and align the skin, without causing any breakouts, clogged pores, or over-greasiness. It balances well, and in the morning you get to experience the joy of looking in the mirror and appreciating the results. I am all for aging gracefully, but sometimes you want to make things last a little longer. And creams like these help you out in the best way.
Take Me To Amazon: Olay Age Defying Anti-Wrinkle Night Cream
DIY Natural Night Cream Recipe And Guide
Not everyone wants to use products whose ingredients they can't even pronounce. Some users are rightfully fearful of cosmetics companies being out for a quick buck at the expense of the consumer. It's the same with almost any industry, field, or business. For those who want to create their own DIY night cream, here is a quick – albeit tentative – guide.
First, a recipe for the easiest night cream ever: Avocado and yogurt. That's it. Mash the avocado, add it to a blender along with the yogurt, until it forms a smooth paste. Avocado's are not only the trendiest food on the internet, but also possess intense moisturizing properties as well as being loaded with vitamin E, A and D. They also contain antioxidants to encourage your skin's regeneration.
This, combined with the high levels of B vitamins, calcium and zinc in yogurt means that this natural night cream is going to renew your skin from the inside out. Seal the cream in a container, apply twice a week (three max) at night. 
Conclusion
There's a lot to be said for aging gracefully, but night cream shouldn't stop that from happening. It's a way for you to make the most out of your body's downtime. Age will catch up with us whether we like it or not. Night cream is a way to contend with the potentially harmful ingredients and elements we encounter in everyday life.
Things like getting too much direct sunlight, wearing too much makeup for too long a time, consuming unhealthy ingredients in our diet, and other factors – these are all things which the right type of night cream can help repair.
Olay's creams – and their products in general – are sometimes pricier, but are mostly worth every cent. Whether you go with Olay or for the DIY methods, taking care of your skin is the right thing to do. After all, it's our largest organ, and is a big part of how we reveal and present ourselves to the world around us.
Up Next: Top 10 Olay Skin Care Products Review: All Of Olay's Best