10 Best Non Toxic Nail Polish Brands To Try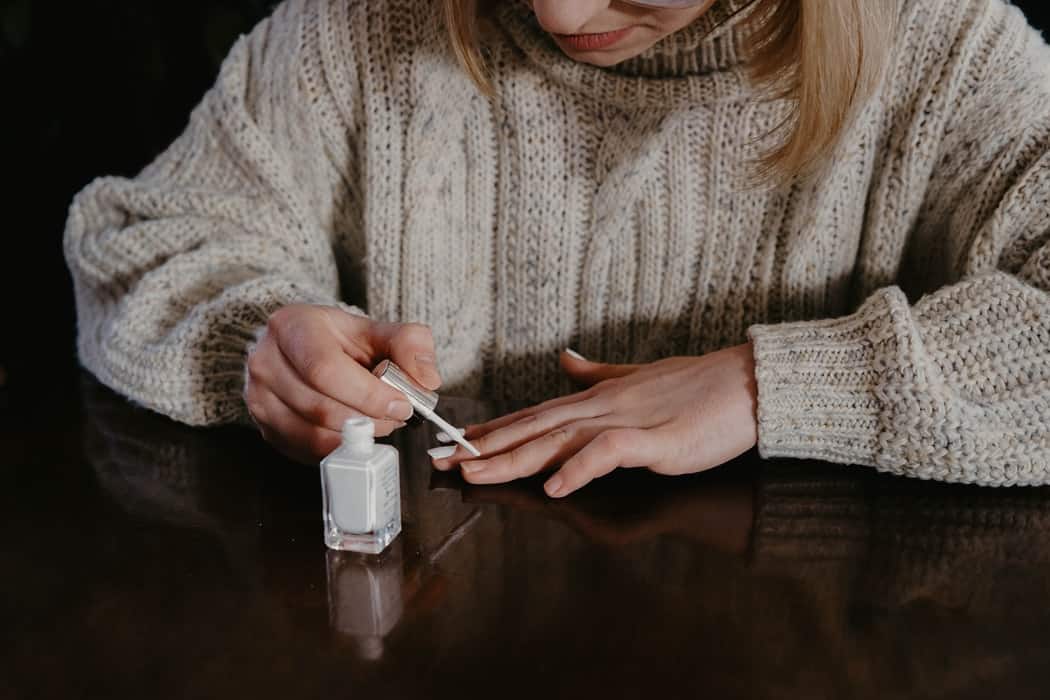 We're living in a time when not only can we ask questions, but we should ask questions. We wouldn't hesitate about questioning a waiter in a restaurant about the food we are about to consume. We question (hopefully) just about everyone about any products we are using. It's really not even about trust, per se. But rather, as a society, we simply strive to be better informed and demand more information.
This should include even that which may seem insignificant, your nail polish. Yes, there are many brands of nail polish on the market, and many consumers make their choice based on color, fast drying, or chip resistance. It is important to remember that our nails are porous, and even if only minimally, anything we put on our nails does get absorbed into our system. So why are there still so many people buying nail polish that is known to contain harmful ingredients? It can only be due to a lack of information, since even many of the generic or no-name brands are available without the toxic additives.
The top three ingredients to steer clear of are formaldehyde, toluene, and dibutyl phthalate. And to take it to the next level of protection, add camphor and formaldehyde resin to the list as well. Together, these ingredients are often referred to as 5-Free. These 5 toxic ingredients can be found in nail polish and should be avoided. There is no argument that polished nails are a fun and beautiful way to express creativity and accent your look. But as you'll soon see, there is a healthier way to get there. With a plethora of choices and more being added all the time, there is no need to allow fear to drive you away from treating yourself to a professional or DIY manicure.
Why Use Natural Nail Polish And What To Look For
So many of us are becoming more aware of what we put into and onto our bodies. So it makes sense to look into what we're putting on our nails. It seems hypocritical to boast of living a pure and natural life, buying organic produce, using cruelty-free products, and yet using toxic nail polish.
It's probably wise to begin with looking for a salon that is in line with your lifestyle and beliefs. One that is strict about only using products that you have approved, at least for you. If you are a DIYer, you are obviously more in control but have more work and research to do.
As we mentioned above, there are what is commonly referred to as the 5-Free, which are the brands that have chosen not to use 5 of the most prevalent toxic ingredients in their nail polish.
Many nail technicians have actually said that as long as you use a good base coat with none of the toxicities, anything that you use on top of the base coat doesn't get absorbed into your system. There is no science to back that up, but that may just be because it hasn't been researched.
The most widely accepted opinion is that since your nails are porous, anything that you use on your nail is at least minimally absorbed through your nail bed into your system. Therefore, there is an importance to making an informed choice as to the products you use, even on your nails.
10 Best Non Toxic Nail Polish Brands
1. OPI
Boasting to be chip and crack-resistant with hundreds of colors and name recognition, OPI is one of the most common salon choices for non-toxic nail polish. With many years of exposure, it seems to be the go-to nail polish.
2. Jessie

essie, another popular non-toxic salon choice, is long-lasting. It is said to be the ultimate color authority. Affordable and easy to find, essie nail polish used to only be available in salons, making consumers happy to buy their favorite colors for at-home touch-ups.
3. ella+mila
ella+mila is a great non toxic nail polish for kids and adults alike, with a selection designed for a mommy and me mani day. It's a vegan and cruelty-free choice with colors that kids are attracted to. At it's at a fair and reasonable price point.
4. PiggyPaint
This is a water-based, non-toxic nail polish created specifically with kids in mind. Virtually odorless, PiggyPaint is a no-brainer for the kids in your life.
5. Orly
Orly makes a breathable, 1-step formula that is 13-free. With no need for a base or topcoat, this polish is nourishing and conditioning. It's infused with argan oil, pro-vitamin B5, and vitamin C, making it another good choice.
6. deborah lippmann
With their healthy alternative to gel polish using no lamps and no damage to nails, deborah lippmann's line of lacquers is one to try! The 7-free non-toxic lacquer comes in a wide variety of colors.
Even after nails are dried, there is no need to soak or scrape to remove the polish.
7. PRITI NYC
Your next mother/daughter mani should include PRITI NYC – a great non-toxic and vegan choice with kids in mind. And for those that have a heightened sensitivity to gluten, this company is gluten free.
8. ZOYA
An all-natural, vegan choice, ZOYA does not disappoint. This 10-free mindful lacquer comes in many colors ranging from the bright tones to nudes, all of which will stay on for days.
9. Keeki Pure & Simple
A non toxic nail polish for kids should include Keeki Pure & Simple. This biodegradable, 7-free polish comes in many fun colors and is even safe for use during pregnancy.
10. Suncoatgirl
Probably my favorite selling point of this water-based nail polish made with kids in mind is that there is no need for harsh nail polish remover. This non-toxic polish peels off for easy removal. Suncoatgirl is almost odor-free, with no toxic fumes!
Conclusion
Just about all of the nail polishes in America are at least 3-free, as we said above. This means that they don't contain the toxic ingredients formaldehyde, toluene, and dibutyl phthalate. That is a great start, but for many it just isn't enough, as there are plenty more ingredients that are harmful. We know that nail polish, once applied onto the nail bed, will be absorbed into the body, even minimally. Kids, as well as many women during pregnancy, should be extra careful to avoid these unnecessary toxins. There are even those with cancer or with a predisposition that should make sure to avoid these toxins.
There are so many non-toxic nail polish choices available. Many are even gentle enough and designed especially for kids.
If your favorite salon isn't using non-toxic nail polish, you still have choices. You can certainly recommend it to them and ask that they use them. Or, simply bring your own products for each mani/pedi and therefore be in total control of products used on you.
As far as removing the polish? Well, just about every conventional nail polish remover will contain chemicals. And unfortunately, most will be toxic. Most salons will use the strong-smelling acetone, since it works so quickly and is the most effective. It is very irritating and drying, especially to sensitive skin, often leaving nails brittle and in dire need of hydration and conditioning.