What Is BB Cream, Anyway? Top 10 BB Creams Reviewed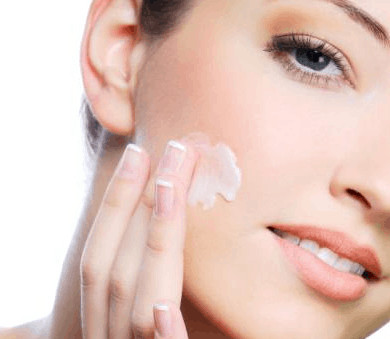 I don't know many people who have the luxury of time in the mornings. Whether it's pressing the snooze button an embarrassing amount of times, or not being able to decide what to wear, 'time' in the morning is a scarce commodity. Due to this, your makeup routine is usually thrown to the bottom of the to-do list. "So how am I supposed to look human with only 10 minutes or less on the clock?" I hear you ask. Let me introduce you to your new friend: BB cream. An alternative to your traditional foundations!
Have you ever wished you had a makeup to do it all? This product is a makeup/skincare hybrid. BB Creams hydrate, prime, perfect, and correct all in one go. It seems like a tall order, but BB cream can fill it!
You'll have that natural flawless look in two minutes as you run out the door. To add to the goodness, most BB Creams have sun protecting elements, keeping your skin naturally healthy on a hot summer day. It sounds too good to be true, but if we understand exactly what BB creams are, you'll see that dreams can become reality.
What Is BB Cream?
BB creams are a pretty well-known term in the beauty world. A somewhat lazy-girl beauty hack, this cream is short for 'beauty balm' or 'blemish balm.' It's makeup that has skin-care benefits incorporated into it. The aim of the game is not just to even out your complexion but also to nourish it.
You'll get the natural finish that you want from a foundation, without the pore clogging. It's not as heavy as a foundation, so it won't give you that 'flawless finish.' For a one-size-fits-all cream, it generally does a pretty good job of evening out your complexion.
The fact that it comes with skin-care ingredients in the formula means that this is more than just a quick-fix to even out skin. If you're picking the right BB cream it should soften and smooth the skin, as well as correct blemishes. Most of them also contain a broad-spectrum SPF (minimum SPF 15 is recommended) to protect your face from the sun throughout the day.
This added feature usually leaves your skin with a fresh, dewy look, which only enhances its natural finish. You'll get that daily coverage you need without the hassle of the dreaded "27 products to achieve a natural everyday look." 
We've compiled a list of the top 10 best BB Creams out there:
1. L'Oréal Magic Skin Beautifier BB Cream
When it comes to finding the perfect BB cream, as with all skin-care products, it's all about the ingredients. With Loreal's range of three different BB creams, whether you're looking for an anti-fatigue, anti-redness or a skin beautifier, L'Oréal's BB creams have got you covered (quite literally).
With this in mind, L'Oréal's BB cream contains the stuff you need to keep your skin looking smooth and hydrated. Just as promised.  L'Oréal's BB cream boasts hydration, which comes from the Glycerin, attracting and locking in the moisture. It's also packed with Vitamin E and C, antioxidants that ward off harmful substances.
Because of the fact that it's not a thick blend of moisturizer and foundation, it doesn't leave your skin feeling greasy. It's lightweight texture doesn't create dry zones like some of those heavier BB creams. As it works well on all skin tones, you can be sure to have flawless, moisturized skin. 
Apply a small amount of the The Magic Skin Beautifier with your fingertips and blend onto your face. Although it goes on white, it  magically corrects itself to your skin tone. It feels gritty because of the microbeads in it, but they just melt into the skin with enough massaging. With a little bit of blending it into your skin, you're set for the day!
2. Clinique Age Defense BB Cream
As part of Clinique's family of skin care products, including their Moisture Surge CC Cream and Acne Solutions BB Cream, you don't want to miss out on their Age Defense BB Cream. When you need that extra bounce to your step, Clinique Age Defense BB Cream will help bring back your youthful flair.  If its anti-aging qualities aren't enough to make you fall in love with this BB Cream, let's sing its praises a drop more.
With it's sunscreen property of SPF 30 protection, you can embrace the warm sun without any fear. Loaded with antioxidants, Clinique Age Defense BB Cream helps protect against harmful substances from entering your skin. To top it off, this BB Cream hides imperfections, including dark spots and discoloration. Did we mention it is the perfect primer as well?
Clinique's BB Cream works well on all skin types, including skin that is normal, very dry, and oily. Depending on your skin tone, you can find the version that's right for you. You are bound to easily find your perfect color with 4 different shade tones to choose from, including very fair to pink (Shade 1), very fair to moderately fair (shade 2), moderately fair to medium fair (shade 3) and golden to deeper complexions (shade 4). Having clear skin and feeling young forever was never so simple!
3. Maybelline Dream Fresh BB Cream
Want a full skin care treatment but don't have the time to apply millions of products? How can you receive a hydrating, radiant finish without spending hours in the morning trying to cover up your sleepy eye-bags? Consider using Maybelline New York Dream Fresh BB Cream, the 8-in-1 Beauty Balm Skin Perfector, which provides your skin with 8 skin-enhancing benefits that will start your day off right.
This multi-talented BB Cream is a jack of many trades, as it blurs imperfections and evens your skin tones. Wave goodbye to your blemishes, splotchy red spots and acne-prone skin! While this BB Cream enhances your features and brightens your skin, it contributes to your natural glow. Pamper yourself with this soothing cream, as it smooths your skin's surface and creates a hydrating feel. This oil-free product will leave your skin feeling light and natural, without that cakey feel of heavy ingredients smothering your skin.
No matter the weather, you are good to go with Maybelline Dream Fresh BB Cream, with an SPF 30 protection. This BB Cream works best on normal and dry skin tones to carry out its full effects. To apply, simply add a thin layer to your skin before sun exposure, and enjoy!
4. Dr. Jart BB Cream
As a dermatologist-powered skin care brand, you can rest assured that Dr. Jart's products are effective and safe.  Dr. Jart began in 2004, with the mantra that skin should be treated and cared for with only high quality products, as they have a team of designers, artists, and (of course) dermatologists, to create the ultimate beauty products.
Beauty Balms started off as a popular korean cream, used for hydrating, priming, protecting, and color correcting.  Dr. Jart was among the first pioneers to introduce beauty balms to the United States, making them experts in the field. This Beauty Balm enhances your skin's complexion, has anti-aging qualities, and adds a moisturizing effect.
Embrace a hot Summer day, as Dr. Jart BB Cream has an SPF 45; you can rest assured that this formula protects your skin against harmful UV rays. As this product is free of sulfates SLS and SLES, your skin will thank you for treating it with only the best!
You can find Dr. Jart BB Cream conveniently at Sephora in a 40 mL tube. For proper application, use Dr. Jart BB Cream after toner and moisturizer. This BB Cream can also fly solo, as it works well on its own to glamorize your look.
5. Smashbox Camera Ready BB Cream
Lights, camera, radiant skin action! For a movie-star, model-look, Smashbox Camera Ready BB Cream is your team of stylists in a tube. Right away you will feel famous in your even-colored, glowing skin. Roll the red carpet.
This high quality product serves as a primer, corrector, and moisturizer. As it covers up fine lines, you will instantly feel that youthful spirit kick in. Its SPF 35 feature serves as a sun protection, keeping your skin healthy and smooth. To top it off, it acts as a tinted moisturizer, as it hydrates and evens your skin tone.
Smashbox's BB Cream works great on normal, dry, oily and combination skin types, leaving a natural finish. As it is crafted without parabens, sodium lauryl sulfate, phthalates, oil, fragrance and talc, you can feel confident that you're treating your skin with only the best stuff out there.
To obtain full coverage, evenly pat the cream on your face with your fingertips. Wear Smashbox Camera Ready BB Cream by itself or under foundation for additional coverage.
6. Garnier SkinActive BB Cream
With your busy schedules, you may not have time to do a full-out morning beauty routine, which is why Garnier SkinActive BB Cream's 5-in-1 formula works wonders on your skin.
For starters, Garnier SkinActive BB Cream reduces the shiny, oily skin appearance, leaving you with a perfect matte finish. As it reduces pore size, you will be less likely to experience breakouts. Garnier BB Cream functions as a concealer, as it evens out skin tone, creating a flawless look. Your skin will feel moisturized and protected from the sun with the SPF 20.
This oil-free formula is thoughtfully made with the mineral Perline and the antioxidant Wild Berry, to protect your skin from harmful substances. There's also tinted mineral pigments, which are thoughtfully added to reduce the shiny look.
When you need to become your own makeup artist in the comfort of your home, simply apply Garnier SkinActive BB Cream to your face and neck before exposure to the sun for immediate coverage and color correction.
7. Bobbi Brown BB Cream
With just one use of Bobbi Brown BB Cream, you will right away feel the radiant, hydrating effects on your skin. Especially if you're looking to limit your skincare to one simple step, this is the product for you.
This cutting edge formula works on your skin by concealing imperfections and evening out skin tones. As it draws moisture to the skin, it reduces the oily feel, and adds a brightness effect overtime. With an SPF 35, you can be sure it will combat harmful UVA/UVB rays.
With numerous BB Creams out there, what sets Bobbi Brown apart? This formula contains sodium hyaluronate and emollients to increase hydration and enhance long lasting luminosity. Sodium Hyaluronate is a water-soluble version of hyaluronic acid, which functions by re-instituting strong, supple skin.
Although you can use this BB Cream on different skin types, it works best on skin that is oily and normal. As you apply Bobbi Brown BB Cream, appreciate the natural choice you're making, as it is paraben-free, phthalate-free, and sulfate-free.
8. Kiehl's Skin Tone Correcting & Beautifying BB Cream
Since Kiehl's was founded in 1851, it still carries its mission of providing the best quality skincare products to its customers. They pride themselves on products that are made from natural ingredients, backed by scientific methods, and manufactured with eco-friendly properties . This mantra holds true as well for Kiehl's Skin Tone Correcting & Beautifying BB Cream.
This BB Cream has a double-function, as it enhances your skin while providing SPF 50 sun protection. As it hides blemishes with a light, airy texture, you can enjoy your clear skin without the cakey feeling. Kiehl's BB Cream is designed with Vitamin C, an antioxidant which protects against harmful substances and is famous for its cleansing properties.
All skin types can benefit from Kiehl's BB Cream, including normal, oily, combination and dry. It's also paraben free, making it a more natural choice. For people with sensitive skin, this product is free of fragrances, silicone and mineral oil. As it is dermatologist and allergy tested, you can feel good about using it on all skin types.
9. bareMinerals Complexion Rescue
Although it's not technically labeled a BB Cream, bareMinerals Complexion Rescue is a hydrating foundation, which contains the sun protection properties with the perks of BB cream and CC cream for a complete look. This moisturizing gel comes in a 35 ml bottle, but its impacts are overflowing. For all those talented women out there, this stellar moisturizer mutli-tasks as well, as it serves as a face primer, foundation and sun screen.
Although the name says it all, as this moisturizer comes to the rescue to enhance your beauty routine, some specific benefits include the powerful hydrating effect, as it's made with marine botanicals, humectants, and coconut-based substances. The formula also contains electrolytes, such as calcium and magnesium, which rejuvenate the skin, and potassium, which provides moisture. With the addition of heart-leaf globe daisy, it works to fight away harmful stresses from the environment.
Enjoy the day outside, with an SPF 30 coverage, which is non-chemically based. This cream is also hypoallergenic and dermatologist tested, and is made without parabens, binders or fillers.  The Complexion Rescue is cruelty-free, as applies to all of bareMinerals products.
As bareMinerals Complexion Rescue saves the day, you can feel proud of your decision to use a product with natural ingredients. These elements naturally hydrate your skin and enhance your natural beauty. For optimal application, use a smoothing face brush to blend the tinted moisturizer to create a glowing airbrushed appearance.
10.  Dior Hydra Life BB Creme
On the more upscale side, Dior Hydra Life BB Creme provides luxurious products, so you can give your skin the pampering it deserves. Although pricey, Dior Hydra Life BB Creme provides the SPF 30 sun protection with the hydrating skin benefits as well, so you can create your at-home spa.
As this cream is a product of Asian beauty routines and Dior makeup artists, you are bound to receive the moisturizing elements of a skincare solution, with the even colored skin effects of a foundation. With its soft, smooth and supple effect on your skin, you will be happy you made the investment. With an even skin tone and naturally glowing finish, your skin will feel rejuvenated and clear.
The key ingredients that set this BB Cream apart include a trilogy of flower extracts from the Dior garden, including: Jisten, Mallow, and Centella. These three flower extracts work in tandem, each adding a unique feature to the blend.
You can find the shade that fits your skin, as Dior Hydra Life BB Creme offers 3 colors. As the formula contains carefully selected pigments, it's lightweight feel covers the blemishes on your face without the heavy makeup-feeling. The velvety soft feel will keep your skin (and spirits!) young and vibrant all day long.
DIY BB Cream Recipe And Guide
There's a lot to be said for sticking to natural replacements in our skin-care routines. Not only is it usually cheaper but most of our drugstore products contain harsh chemicals to produce desired effects. You're probably wondering how 'harmful' chemicals are clearly helping your skin?
The truth is that while the effects on the skin may be positive, whatever we put on our bodies is absorbed into the bloodstream and that's where the real drama begins. With this in mind, why not try this DIY BB cream for chemical-free results.
In a bowl whip 1 tbsp of shea or kokum butter, ½ tsp of aloe vera and 1 tsp of jojoba oil until it all combines into a cream. Shea butter is touted for its emollient and humectant properties, making it the perfect natural ingredient to lock moisture into the skin and hydrate it from within.
Then you have the aloe vera, which contains antioxidants to protect the skin and keep it looking supple. In addition, the jojoba oil is brimming with vitamins and minerals to nourish your skin from the inside out.
In a bowl place one tsp of zinc oxide (which is a natural sunscreen) and 1/8 tsp of cocoa powder. Slowly add more cocoa an 1/8 tsp at a time until you reach the pigment of your skin tone. Next, add this to the cream and blend together so that the pigment evenly mixes in. 
Place into a container and you're good to go. If you want a more pigmented blend, then add in more of the zinc oxide/cocoa mixture. The only downside of natural remedies is that they have a relatively short shelf life. With this in mind, use this BB cream within one week if you're using fresh aloe vera gel.
Conclusion
The fact that I'm a minimalist when it comes to pretty much everything means that BB creams are a staple in my skincare/makeup routine. I honestly believe that the Makeup G-ds especially created BB creams for people, like me, who lack time and patience.
When it comes to a quality BB cream, be sure to look out for ones that hydrate, prime, perfect and correct. Based on your SPF preference, be sure to choose one with an SPF high enough to protect your skin from the sun and external elements.
To keep things really naturally, make your natural DIY BB cream at home with some simple steps. Not only are you able to add pigmentation to suit your exact skin tone, but you are also avoiding the chemicals altogether. You don't want those things sinking into your skin. Whether you're in a rush out the door or just looking to adopt the minimalist approach BB creams are the bomb. And if you think you can't handle the super easy DIY, then you have a list of 10 products as a solution!