What Is Kokum? Kokum Butter Benefits For Skin & Hair!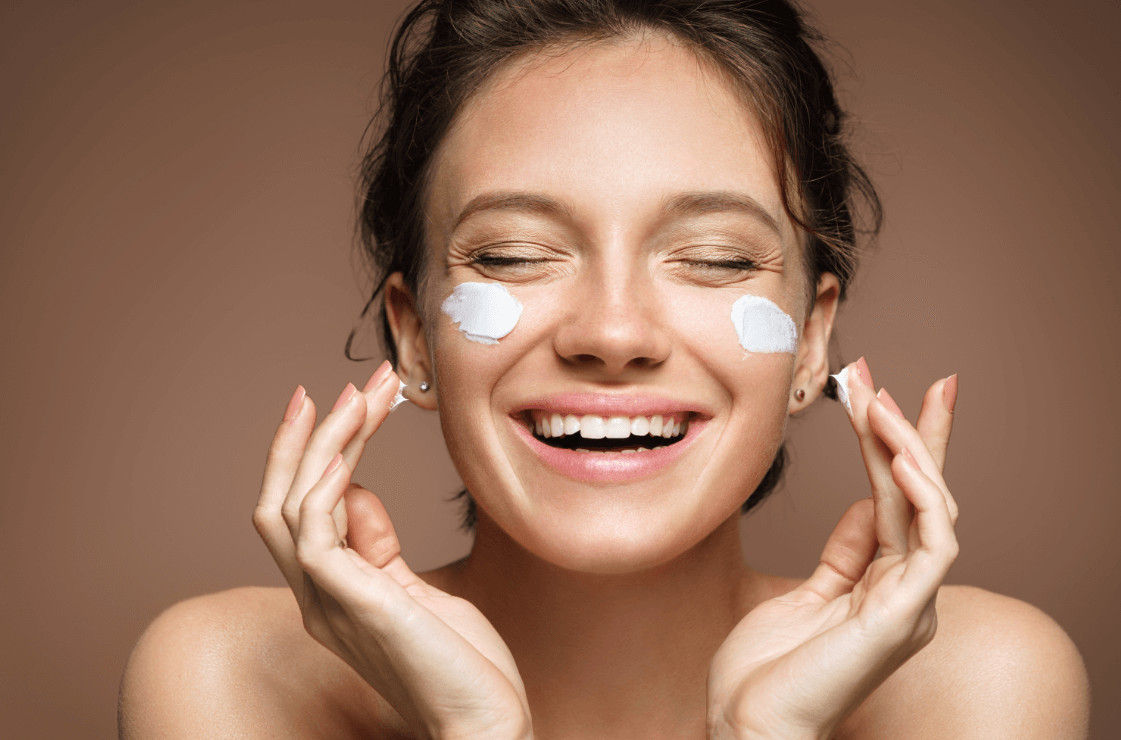 Dry hair and skin can be frustrating. Although it may not seem like the biggest issue, cracked skin can leave you in pain throughout the day, and damaged hair can put you in a funk. What's more, is that dryness is a sign of weakness and damage when it comes to your hair and skin. So, it's not just about aesthetics but also ensuring that your skin is healthy from within. With so many products out there claiming to solve these issues, it can be overwhelming to decide what to use. Learning about how to use Kokum butter to repair and protect your cells might be just what you need.
Kokum butter has been used for a variety of health benefits over the years and is growing in popularity. This is due to its restorative abilities. It's a natural way to treat a variety of physical conditions. You can use it on your skin without it feeling too heavy. Most people use Kokum butter as is or as a substitute for other kinds of butter. It's time to learn more about this versatile product.  
What Is Kokum Butter? 
So what is Kokum butter? It's like other body butter you may have heard of, yet it's known for its firmer consistency. Kokum butter has a light color and looks a bit flaky and crumbly, but don't be fooled. It's amazing for moisturizing and will make your hair and skin feel silky smooth. It has a higher melting point than some other butter. It will melt a little bit when you put it on your skin. But it won't leave you feeling too oily. The color of kokum butter as a pale yellow or light gray tint and a 2014 academic review of kokum's functional components shows that this substance is mostly made up of stearic acid. 
Kokum butter is super adaptable and can be used in soaps, lotions, body and lip balms, scrubs, bath bombs, and more.  The chemical structure of the substance means that it remains solid at room temperature – giving it its buttery consistency. Another benefit of this product is that it has a very neutral scent. So no need to worry if you don't like strong fragrances or if you want to use it in something else that you're making. Okay, so you know what kokum butter is, but where does it come from?
Where Does Kokum Butter Come From?
You must be wondering- Where does Kokum butter come from? Kokum butter isn't new. People have used it in eastern medicine for hundreds of years. This restorative product comes from the Garcinia Indica, a tree native to the Western Ghats area of India. The people handpick and open the fruit from the trees. The pickers then collect the seeds and fruit. The Kokum butter is from the seeds of the fruit. The Kokum butter is refined before it's sold for commercial use.
Kokum Butter Benefits For Skin
The benefits of Kokum butter are quite impressive.The list of all the things Kokum butter can do is quite impressive. What are the benefits of Kokum butter? It's helpful in treating physical ailments such as infections and arthritis pain. Yet nowadays it is garnering more and more attention for its ability to help moisturize the skin and combat the negative effects of contact with the sun or toxins (such as aging and dryness of skin). As seen in a 2009 academic review of the substance, kokum butter has powerful antioxidant properties that naturally aid your skin health. It can help treat inflammation, wrinkles, and age spots.
Furthermore, it does all of this without feeling heavy on your skin. Your pores don't feel clogged and your skin feels breathable. It also mixes well with oils that contain higher levels of SPF, better protecting you from the sun.
By making your skin softer your skin becomes more elastic, and consequently, it can better repair itself. Kokum butter can, therefore, help heal cracks in your lips, hands, and feet, as well as callouses.
Kokum Butter For Hair Explained
Aside from the rest of your body, Kokum oil is great for treating your hair and scalp.  It helps strengthen hair roots so that your hair can grow as healthy as possible. If you're experiencing hair loss as a result of chemical treatments in your hair, Kokum butter can help rejuvenate your hair follicles and promote hair growth. By oxygenating your scalp, it helps provide the cells in your scalp with nutrients necessary for healthy hair growth. Therefore serving to prevent hair loss. Its moisturizing properties prevent hair damage and breakage without making your hair feel too oily.
Kokum Butter vs. Shea Butter Explained
Shea butter certainly has its skincare benefits, and if you're researching products to use you will likely notice some overlap between shea butter and Kokum butter. Because it can be confusing to differentiate between the two, here are some of the similarities and differences between them. Kokum Butter vs. Shea Butter explained. 

Shea butter comes from the fat of the nuts of the Shea tree, also known as the Karite tree. it's commonly touted for its hydrating properties and a recent study of the topical application of some plant oils reveals the anti-inflammatory and skin barrier benefits of shea butter.  It can help boost the body's production of collagen and contains vitamins A, E and F. Similar to Kokum butter, shea butter also has anti-inflammatory properties, heals skin, and targets wrinkles. Yet Kokum butter is firmer than shea butter, has a milder scent, and has a higher melting point.  
Kokum Butter DIY Lip Balm Recipe
If you want to use Kokum butter in your next batch of homemade lip balm, many recipes call for equal parts butter, oil, and wax. You can choose the ingredients based on what you prefer, but oils such as avocado, chia seed, and sweet almond oil are great for feeling moisturized. And when it comes to choosing a wax, candelilla, cera bellina or beeswax are great options.
A tip to test the consistency of your lip balm is to stick some spoons in your freezer before beginning. You can put the spoons into the melted mixture. If the mixture hardens, then you're good to go.  This way you can check if the blend is too hard or too soft and tweak accordingly.
Looking for a new lip balm recipe? Give this Kokum butter DIY lip balm recipe a try!
Melt ½-¾ teaspoon of Kokum butter, ½ teaspoon of Mango butter, ½ teaspoon of Shea butter, ½ teaspoon of coconut oil (can be refined or not refined), ½ teaspoon of hemp seed oil, ½ teaspoon of castor oil and 1.5 teaspoons of beeswax pellets on low heat in a double boiler.

Add ¼ teaspoon of raw liquid honey and whip the mixture until evenly mixed.

Remove the double boiler from the flame and add 1 drop of sweet orange essential oil, 2.5 drops of organic essential oil of Patchouli, 2.5 drops of organic essential oil of Fennel and 2.5 drops of organic essential oil of Lavender. You should mix it until you evenly distribute the essential oils.

Pour the entire mixture into lip balm containers before it cools and begins hardening (there should be enough for 4 containers). If it starts hardening too quickly, put it back on the heat in the double boiler to melt it again and then pour it into the containers.
Let it cool and then enjoy!
Kokum Butter DIY Soap Recipe
Kokum butter can boost a soap's firmness and provides more of a lather than other kinds of butter such as cocoa butter. If you're interested in trying out the benefits of Kokum butter soap, here's a great recipe to try. Make sure to wear long sleeves, goggles, and gloves to protect yourself while making the soap, and do it in an area with good ventilation. Here is the best Kokum Butter DIY soap recipe.
To help the titanium dioxide mix well in the soap, micronize it first by adding 2 teaspoons of titanium dioxide to 2 tablespoons of lightweight liquid oil (like sunflower oil) and then use a coffee grinder to remove any clumping.
Slowly pour 9.4 ounces of sodium hydroxide lye into 20.6 ounces of distilled water and mix evenly until clear. Put the mixture on the side to cool.

Mix together and melt 46.2 ounces of olive oil, 17 ounces of coconut oil, 3.4 ounces of Kokum butter and 1.4 ounces of castor oil.

When the oils and the lye water are each below 130 degrees, add the lye water to the oils and stick blend until the mixture starts hardening.

Add 4 ounces of eucalyptus essential oil to the mixture and stick blend until it is evenly mixed. Continue stick blending until mixture reaches a medium to high thickness.

Add 6 tablespoons of ground pumpkin seeds and mix with a whisk.

Pour the mixture into a 10-inch silicon loaf mold and then tap the mold firmly on the tabletop in order to prevent bubbles in the mixture.

Using a spoon, add texture or design to the top of the soap (you might need to let the mixture sit for a few minutes first so that it gets firmer).

Spray the top of the mixture with 99% isopropyl alcohol. If you notice the soap starting to crack, put it in the freezer for a bit so that it can cool off.

Leave the soap resting in the mold for at least 4 days. Once you take it out of the mold you can cut the soap into bars. Then let the soap cure (rest) for 6 weeks and then enjoy!
Conclusion
When you're dealing with dry or damaged skin and hair and other products just aren't helping, it's time to try something new. Kokum butter is being used more and more to hydrate and moisturizes. It leaves your cells repaired and your body and mind feeling refreshed. You can use it on its own or mix and match with other products!