What Is Hair Botox And Does It Work? Hair Botox Benefits And Dangers Explained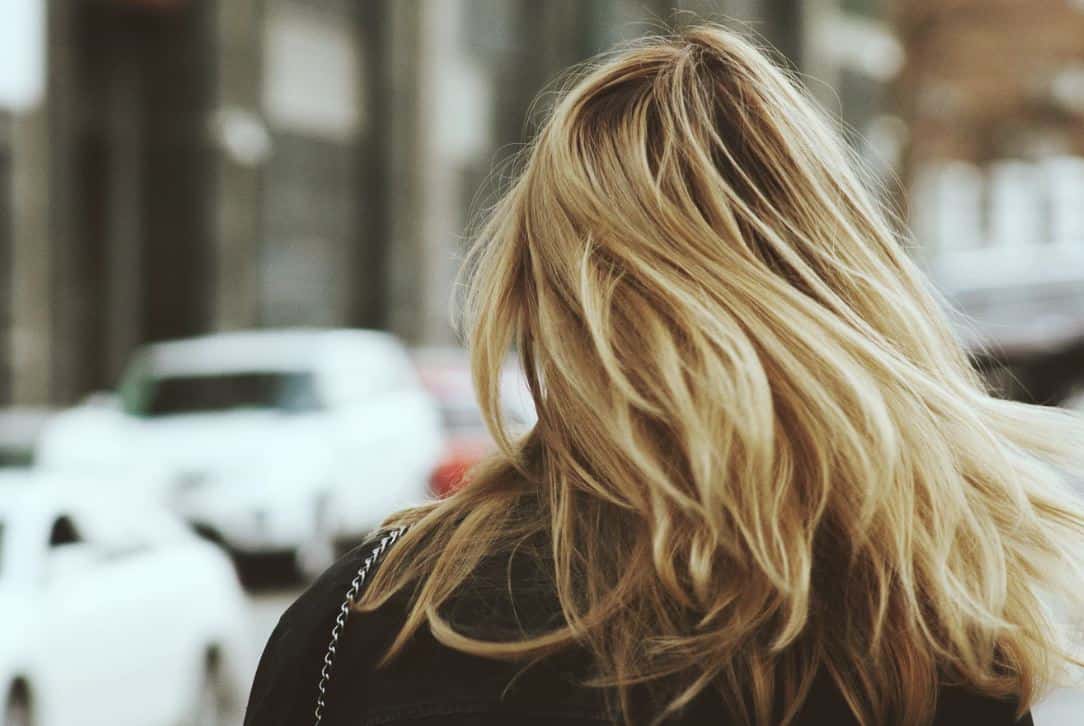 It's funny how in different cultures and time periods, many different things were considered beautiful. In China, white skin is a favorite among all the girls. In the 1500's, being what we would refer to today as "fat" was not considered undesirable. But there are certain things that almost everyone considers beautiful. Most people seek voluminous, shiny hair, and that's because it's a sign of good health. Not to mention that it also matches up with the beauty standards we see in movies, television and ads, so from a young age we come to believe that this is the mark of true beauty.
But sometimes, your hair might not look so great. It could look limp, frizzy, or lifeless. You might be suffering from itchy dandruff. Some of it is in our genes, and some of it has to do with our environment. Your straight, curly, thin or frizzy hair comes from none other than your parents. Yet there are plenty of things in our surroundings that can have an effect, such as moisture or humidity, pollution, the products we use, and even what we choose to consume.
If plain old shampoo and conditioner isn't doing the trick, you might be getting sick of the condition of your hair. We try and try with hair care products, hair masks and natural means to get our hair to behave. And let's not forget about getting a blow dry, hair straightening with a flat iron, using curling irons, etc. But sometimes it's simply not enough, and we need to try something a little more intense. If you've hopped on the struggle bus and feel that nothing has been helping your hair, it might be time for a proper treatment.
There are different types out there depending on your hair care needs. Probably the most popular is a keratin treatment, but there are other options available too. And while you might think Botox is just for getting rid of lines and wrinkles in your face, that's not the case anymore. So what exactly is hair Botox, and does it work? Keep reading to find out!
What Is Hair Botox Treatment?
Botox for hair, like Botox for skin, works to make your hair smooth and full. The point of it, essentially, is to remove frizz from your hair. The end result of this is that your hair will be frizz-free, and consequently shinier. It might also be straighter, as our hair tends to poof and get a bit curly when there's frizz involved.
Hair Botox is like giving your hair a deep conditioning treatment. You might have done something similar on yourself at home, but a Botox treatment is even more effective and the effects will last longer.
If your hair is dehydrated, or you suffer from split ends, frizziness, or simply want healthier hair, Botox for hair can be a lifesaver (well, a hair saver, I guess). It's full of nourishing proteins, antioxidants, vitamins, and other hair-healthy ingredients that fill in the gaps in your hair fibers and restore it to its natural beauty. In addition to removing frizz, hair Botox adds volume to your hair and rejuvenates hair strands which were previously damaged.
You might be wondering how hair Botox is applied, given that the Botox people use for faces is injected. But never fear, no needles here! Unlike the botulinum toxin that makes it hard to tell if someone is angry at you, hair Botox goes on the same way other hair treatments do. Your salon will probably first use a clarifying shampoo in order to clean your hair and open up your hair cuticles for the treatment.
As a quick aside: it's worth mentioning a study published in 2017, which experimented with injecting actual botox into the scalp in an effort to help scalp and hair health. According to the authors, "Botulinum toxin was found to be safe and effective therapy for the management of androgenetic alopecia". The study was conducted on men with male pattern baldness, and the results were somewhat favorable, though more studies are needed to come to better conclusions.
So what exactly is in hair Botox? It includes the active ingredients Vitamin B5, Vitamin E, argan oil, coconut oil, collagen complex, glyoxylic acid and amino acids.
Take Me Straight To Buy Top Hair Botox Products
Is Hair Botox Safe?
While regular Botox for the face can be controversial, Botox for hair is definitely safe. No toxins or harmful chemicals are used in the making of this product. Like everything else you introduce to your body or skin, you should test a small amount of hair Botox first to make sure you do not get an allergic reaction from any of the ingredients. Yet most people do not experience any adverse side effects from the treatment, so don't worry.
When deciding between hair smoothing treatments, another plus of hair Botox is that it is safer than a keratin hair treatment. That's because it is formaldehyde-free. Overexposure to formaldehyde can lead to cancer, so on your next trip to the salon you might want to inquire about switching from keratin to Botox.
Also, the good news about hair Botox is that it is impossible for the treatment to damage or weaken your hair. So no need to worry about harshness that could lead to dullness or hair loss. Yet a keratin treatment can ruin your hair if it is too strong and adds too much protein to your hair shaft. Hair Botox is less harsh than a keratin treatment, so it is especially good for people with fine hair.
Lastly, hair Botox does not contain parabens, which do cause some potential health risks. Another bullet point on the "hair Botox pros" list.
Hair Botox Before And After Results
Is your hair dehydrated? Has it been subjected to way too many bleaching or dyeing sessions? Or has it been under attack from your hair iron for too long and is starting to look coarse or dull? If so, it may be time to consider a hair Botox treatment. What will your hair look like after a Botox treatment?
What hair Botox is not is the kind of treatment that will change your hair type. For example, curly hair won't magically become straighter. But the treatment will enhance your natural hair. Because it fills in the gaps in your hair strands, hair Botox will make your hair look healthier, shinier and more lively.
You'll probably find that your hair looks younger and that split ends are nothing but a distant memory. And if you suffer from dandruff, Botox hair treatments can help with that as well. Plus, if frizz is your issue, you'll find your hair is far easier to deal with and less frizzy. All while still staying true to your natural hair type. These results will last about 2-4 months, after which you will need to schedule another treatment.
So, when it comes down to it, does hair Botox work? The answer is yes! You'll really notice a difference in your hair from the very beginning. Without frizz and flyaways, you'll find styling your hair much easier (and quicker!). If you're used to always having to blow-dry or set your hair to make it look good after the shower, there will no longer be a need for it. You'll feel like a brand new person, getting to step out of the shower and having your hair dry naturally – and nicely! You hair before Botox has got nothing on post-Botox hair!


What's The Price Of Hair Botox?
Sometimes things are too good to be true. So what's the downside of hair Botox? Well, the biggest negative is most definitely the price. It's not like picking up yogurt from the grocery. You can't pay for this treatment by saving up your spare change from the last few weeks. If you're gonna look great for the next few months, it's going to come with a price tag. Like everything else, it depends on where you go for the treatment. You can expect it to cost anywhere between $200 to $400, depending on the salon and products you use. I bet you weren't expecting such a hefty price tag, were you? But as my grandmother always used to say, "To be beautiful you must suffer".
You can do your own hair Botox treatment at home for cheaper. But I would not recommend that route unless you are confident in your abilities. While it might be healthy for your hair and your wallet, keep in mind that you're dealing with strong stuff here and your hair is going to show the results of this treatment for possibly four months. You really want to know exactly what you're doing! So don't take the risk unless you're sure that you're up for it.
How Long Does Hair Botox Last?
The effects of a hair Botox treatment will last between 2 and 4 months. For most people it lasts a solid 3 months. After that, you'll need to get the treatment redone.
Remember that there are things you can do in order to make the treatment last longer. First of all, follow your salon's advice. Different places will telly you different things, and it's a bit frustrating that there's no consensus.
Most places will tell you to wait a few days after the treatment before washing your hair. This is because washing your hair soon after can rid it of the proteins from the treatment, which can make you wind up with marks in your hair.  Essentially, the longer you wait before washing your hair, the more of the treatment your hair will absorb. They might also tell you not to put your hair in a ponytail or in a clip during this time. Whatever your hair stylist tells you to do, follow it! After all, you don't want to invest all of this time and money, not to mention get your hopes up, only to risk ruining the treatment over something silly.
Also remember that once you've done hair Botox, you shouldn't be using regular shampoo and conditioner. You need special sulfate-free shampoos in order to preserve the effects of the treatment for as long as possible. Make sure your shampoo labels don't include sodium lauryl sulfate, sodium laureth sulfate, or sodium chloride. Plus, a pH-balanced shampoo will help keep your cuticles closed. And try to make get a conditioner that includes hydrolyzed proteins, natural seed oils, and plant extracts.
While you want to have hair that looks and feels clean, remember that the more often you wash your hair, the quicker the treatment will fade. Salt water and chlorine are also especially damaging to the effects of the treatment. You can add a deep hydration mask to your hair care regimen once a week to boost the moisture and smoothness of your hair.
Hair Botox Products Rundown
There are a number of companies out there that make hair Botox products. It might be hard to figure out which one is best for you, so here is a bit of a breakdown of some of the top ones.
Prismax Hair Botox 
It is advertised as being great for use after a Brazilian blowout, but you can use Prismax hair Botox on its own even without any other treatment. You can use it from the comfort of your own home. Plus, there are no ingredients that come from animals, which is even better. The company promises to "create new unions where the hair is broken or damaged". They recommend to use the product to repair damaged hair, to prolong the effects of a keratin treatment, or after hair dye, straightening treatments or discoloration.
The Prismax hair Botox comes at the pretty reasonable price of $12.99 for one bottle, or $54.95 for 5 treatments.
Majestic Hair Botox
Firstly, can I just say this? I'm obsessed with the packaging of the Majestic hair Botox. It's so classy and professional, it really makes me want to buy it. But that's not what makes the Majestic Hair Botox a great product (although I'm not complaining). According to Majestic, their product contains "caviar oil, B5, E Vitamins and collagen complex". These ingredients help to nourish and repair hair and keep it soft, healthy and smooth.
You can choose to purchase Majestic products separately, or in a kit. The kit contains Clarifying Shampoo, Hair Botox Treatment, Replenishing Shampoo, Replenishing Conditioner and Leave In Cream. The company promises that the hair Botox will eliminate frizz and restore the damaged cortex and fill all gaps. It claims to help hair become fuller and thicker while promising to "smooth hair and create natural shine, stimulate new hair growth" and revitalize your hair. Get it here.
L'Oreal Series Expert Fiberceutic Restorative Hair Sealing Treatment 
I'm a big fan of L'Oreal's hair products in general, which you can easily get in-store or even on Amazon. For the best results, first apply the L'Oreal Professional Serie Expert Absolut Repair Lipidium Nourishing serum. Then use the L'Oreal Series Expert Fiberceutic Restorative Hair Sealing treatment. It's a little annoying that you need to buy two products separately, but of course that's your choice. Plus, even with the double purchase, it's still a pretty inexpensive buy when you consider how much you would pay at a hair salon. And the smell of this product is delicious!
Check it out: L'Oreal Series Expert Fiberceutic Restorative Hair Sealing Treatment
Conclusion
Unlike a lot of beauty treatments out there that use hazardous chemicals or involve dangerous practices, Botox for hair is a completely safe way to achieve healthier and better hair. Since most of us run into bad hair spells at some point, a Botox treatment is just what the doctor ordered. While the price can be prohibitive, it's worth it in the long run. Especially if you take care of your hair and use the proper products in between treatments, you can enjoy the effects of Botox for up to 4 months at a time. Which means, theoretically, that you'd only need to get this treatment three times a year. Not too bad!
Why not treat a loved one to a Botox treatment for their birthday? We all know that when we look good, we feel good, and we act nicer. And with Botox for hair, you can look your best for at least a couple of months. Try it once and see how you like the new you. But you may just find yourself back in the salon after a few months, after you've fallen in love with your gorgeous new look! Or, of course, you can always opt to try some treatments from different brands such as Inoar, which you can use from the comfort of your own home.
Up Next: Avon Company And Products Review