How To Get Long And Luscious Lashes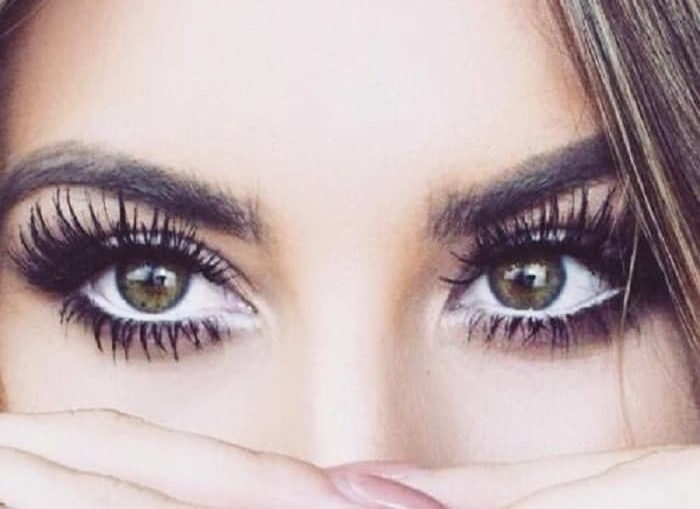 Our lashes frame our eyes and enhance our overall appearance. But what can we do when it seems like our lashes are falling out faster than they are growing? Fortunately, there are several ways to maintain healthy, luscious lashes, and ways to create the illusion of longer lashes! Let's take a look at some top hacks.
Remove Makeup 
The first step to keeping eyelashes strong and healthy is to not leave on eye makeup overnight. Leaving mascara on overnight dries and weakens eyelashes causing them to thin and fall out. To prevent this from occurring, gently remove eye makeup and mascara with a makeup remover every night before going to bed.
After removing your eye makeup, you can apply Vaseline, Coconut Oil, Cold Pressed Extra Virgin Olive Oil, Castor Oil, or any other natural moisturizer to your lash line and leave it on overnight. Moisturizing your lash line nourishes and strengthens your lashes, keeping them thick.
Eyelash Curler And Mascara
It's amazing what an eyelash curler and a thick layer of dark mascara can do to your lashes. You don't necessarily need false lashes to make your lashes look long and thick. Simply curling your lashes upwards and applying a generous amount of mascara can create the illusion of longer, fuller lashes. Try the L'Oreal Extra Volume Collagen Waterproof Mascara, Benefit They're Real! Mascara, Charlotte Tilbury Full Fat Lashes, or any other dark mascara to give your lashes more volume.
Lash Serums
Lash serums are formulated to enhance lash growth and, apparently, they work. But beware, lash serums may have side effects such as eye irritation and change in eye color. For this reason, it is best to consult your doctor before using a lash serum. There is one FDA approved lash serum called Latisse which increases the growth cycle and length of lashes. Although Latisse is available by prescription only, there are plenty of lash serums available over the counter. Just make sure they're safe to use before trying them out.
False Lashes
Applying false lashes can be time-consuming, tedious, and messy at first, but once you master the art it's pretty simple. You might not want to apply them every day, but they are a good way to glam up your makeup for a special occasion. If you have trouble getting the full lashes to stick close to your lash line and look natural, you can try the individual lashes. It might be easier to naturally blend them into your lash line, and easier to get them to stick.
To apply the individual lashes, pick up one set of lashes at a time with tweezers, dipping each set of lashes into lash extension glue (you just need enough glue to cover the tip) before pressing it against your natural lash line. Use the tweezers to hold the false lashes on together with your natural lashes for a moment so that they set into place. You don't have to apply the individual lashes across your whole lash line. Often applying several false lashes to the outer corners of your eyes is enough to make your eyelashes look long and luscious.
Eyelash Extensions
Getting eyelash extensions applied at the salon makes life easier for people who wear false lashes every day. It certainly saves you time in the morning. However, the catch is that they only last temporarily, most eyelash extensions lasting about a month. Another downside is their cost. They can be pricey, and if you do choose to get eyelash extensions, you'll want to go to a reputable salon that uses safe techniques. Bad lash extension applications can irritate the eyes or even cause your natural lashes to fall out together with the lash extensions after several weeks.
Conclusion
It's always good to try the natural techniques first to achieve longer lashes. Simply starting to remove eye makeup every night and dabbing a natural moisturizer onto your lash line daily could keep your lashes thick and healthy. If you are still not satisfied and would like super long, luscious lashes, you can take other paths to lengthen your lashes. Just be sure to consult with a medical practitioner before doing anything unnatural to your eyelashes. There's no need to go overboard with lashes; often healthy, natural-looking lashes look the best!