Garnier Nutrisse Hair Color Review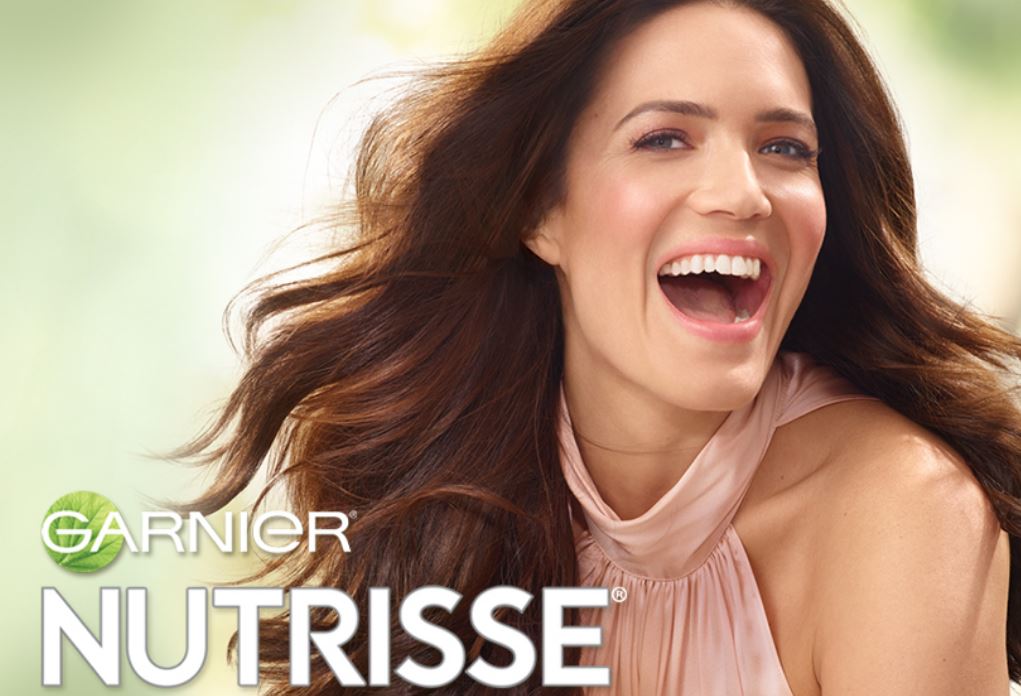 You can say I grew up in a strict household. Makeup was only worn by my mom for special occasions and as I kid I was not allowed to touch it. When I was old enough to move out, I began to live the life I wished my parents let me live. I went a bit crazy. I dyed my hair many different colors, including gold! It was loads of fun, but now that I got my teenage angst out, I can actually try hair colors that flatter me.
As someone who loves to try new hair dye formulas, I can't wait to share with you my findings of Garnier Nutrisse Hair Color. I have dark brown hair and enjoy trying different techniques with different Garnier shades to get the extra needed texture I want and deserve!
In A Hurry? Find What You Need
Garnier Nutrisse Hair Color Line Explained
The Garnier Nutrisse Hair Color Line is really great for people who have been dying their hair for years, as well as beginners. Each box comes with clear directions and even plastic gloves. Their website has a bunch of tutorial videos teaching and demonstrating different dyeing techniques.
They even have a "Shade Selector" on their website which helps their customers find the perfect shade for their hair needs. You'll be asked questions like, "Is your hair currently colored?" and "What do you want to change about your color?" After the 30 second questionnaire, they provide you with a few options based on your answers. 
Even if you used it before, you have to do a patch test 48 hours prior to dyeing your hair. This is just to make sure that you don't have an allergic reaction. You will need to make a small amount of the dyeing mixture and place a little bit on the inside of your elbow. You can also do it behind your ear, but I like the inside of my elbow better since I can keep a close eye on it throughout the 48 hours.
Take me to Amazon: Garnier Nutrisse Hair Color Line
Garnier Nutrisse Nourishing Color Creme Review
The color creme comes in 42 different shades ranging from black to blonde and red. I opened my "Soft Black 20" box and immediately pulled out the instructions which came with gloves nestled in them. I began mixing the 3 components that were clearly labeled in the Garnier Nutrisse Nourishing Color Creme with an A, B, and C.  The bottle labeled with an "A" is the developer. This gives your hair lift and processes the color.
The developer comes in different levels of strength varying with each dye in order to deliver a little or a lot of lift. The tube labeled with the letter "B" contains the nourishing color creme, which is actually the pigment for the process. The small container labeled "C" is the fruit oil concentrate. It's filled with grapeseed oil that helps make the mixture smooth. A 2018 academic review of the topical application of plant oils, showed that grapeseed oil also contains high levels of linoleic acid, vitamin E, and phenolic compounds making it a potent antioxidant to nourish your hair. Mix all 3 together and voilà!
One of my favorite features is that Garnier provides you with the bottle to mix all the ingredients. It's easy to use and looks just like the bottles they use to color your hair in a salon. After I coated my hair in my concoction of perfect color and waited 25 minutes (I couldn't last 30), I rinsed it all out until the water ran clear and applied the small bottle labeled "D", which is the "after color conditioner."
This seals the deal by keeping the color in and kicking the water out. All in all, it went on evenly and my hair doesn't look so blotchy. 
Shop now: Garnier Nutrisse Nourishing Color Creme
Garnier Nutrisse Ultra Color Review
When using the Garnier Nutrisse Ultra Color, I wanted to try to do the balayage technique. Yes, it does make things a little trickier but I thought it would be worth it. The Garnier website has a how-to video demonstrating the technique, so I obviously studied that. I decided to use the color B4, also known as caramel chocolate since I felt it would look good with my dark brown hair.
I sectioned off my hair into 4 parts. Then I put the gloves on, mixed the product and wrapped a towel around my neck/shoulders. I then began to apply it with the bottle they supply. The box of Garnier Nutrisse Ultra Color comes with a comb attached to the end to help with the balayage technique. This wasn't so easy. I was honestly just so nervous the whole time because I felt like an amateur and didn't want to mess up.
The instructions then say to wait 25 minutes before rinsing out the product. I understand why this was necessary but it was a tough 25 minutes after the whole balayage process. I couldn't really sit down without worrying the dye was going to end up on my furniture. So, yes, it was a tough 25 minutes but once it was over I was able to rinse it out and apply the nourishing conditioner.
I immediately grabbed a blow dryer to see if it worked and to my surprise, it looked pretty good, if I do say so myself. I really liked using this color dye because it was close to my natural hair color which helped it blend in easier and not show as many mistakes.
Check it out: Garnier Nutrisse Ultra Color
Garnier Nutrisse Ultra Coverage Review
I actually tried the Garnier Nutrisse Ultra Coverage on my mom, who had never dyed her hair. Her hair is what's known as "salt and pepper" hair. I used number "400- Sweet Pecan". Garnier Nutrisse Ultra Coverage is specially formulated to provide full gray coverage. I didn't know this, but apparently, gray hair could be more difficult to cover since the hair itself is different. A 2006 study of the pharmacologic interventions in aging hair explains that gray hair forms from a loss of pigment in the hair shaft. This means it's generally less manageable than pigmented hair. 
My mom wasn't the best guinea pig since she was complaining the whole time. Nevertheless, I had a mission and I was going to complete it! The process was standard. The instructions said to let sit for 30 minutes if you have stubborn gray hairs, so we waited those extra 5 minutes. After the whole process, she was relieved and so was I.
Take a Look at Garnier's Collection
She actually even let me blow dry her hair afterwards and let me just tell you, I have a new mother! She immediately wanted me to take a picture of her to send to our family messenger group. The new, younger looking hairstyle made her feel so good and it even took a couple years off her look. I was so happy to make her feel that good. I will happily use this product again on her…if she lets me. Get yours here.
Garnier Olia Hair Color Review
The Olia hair color contains 60% of oils with no ammonia. No ammonia means fewer chemicals right? Not exactly. The dye probably still contains a chemical that is a close relative of ammonia. The no ammonia sounds great but also means the dye will be less effective and won't last as long. Ammonia helps the dye last longer by making the hair follicle swell, allowing it to absorb the dye from within the hair follicle.  Ammonia-free is great for people like me who don't like to commit to certain hair colors.  
Applying this product was different than other times I dyed my hair because it didn't have that smell of ammonia. It had a nice floral scent that makes a  difference to the stench you usually have to put up with. I also didn't feel like it damaged my hair as much as a dye with ammonia. It did make my hair look shinier, but it got really messy when I was applying it.
This might be down to the fact that it's made with 60% oil so might be a little runnier than other dyes. It started to fade a little quicker than times I didn't use ammonia-free formula, but I still feel it was worth the money and a good alternative to other harsh chemicals.
Learn more: Garnier Olia Hair Color
Conclusion
Isn't it funny how women and men have spent years trying to hide their gray hair and now people are actually dyeing their hair gray! Gray is 2018's most popular hair-color according to Allure. I get it though. I mean, who doesn't love a silver fox?
Garnier Nutrisse Hair Color products are in summary a great buy! They offer a few different formulas depending on your needs. My favorite part about trying these products was the joy it brought my mom.
Garnier did what it's meant to do, it brought out confidence in me and my mom. It empowered me to try the balayage technique in addition to coloring my own mother's hair. I hope you found this review helpful and remember that life is too short to have boring hair.
Up Next: Bumble And bumble Company Review
Before You Go! Shop Our Picks on Amazon Now