Face Atelier Makeup Company Review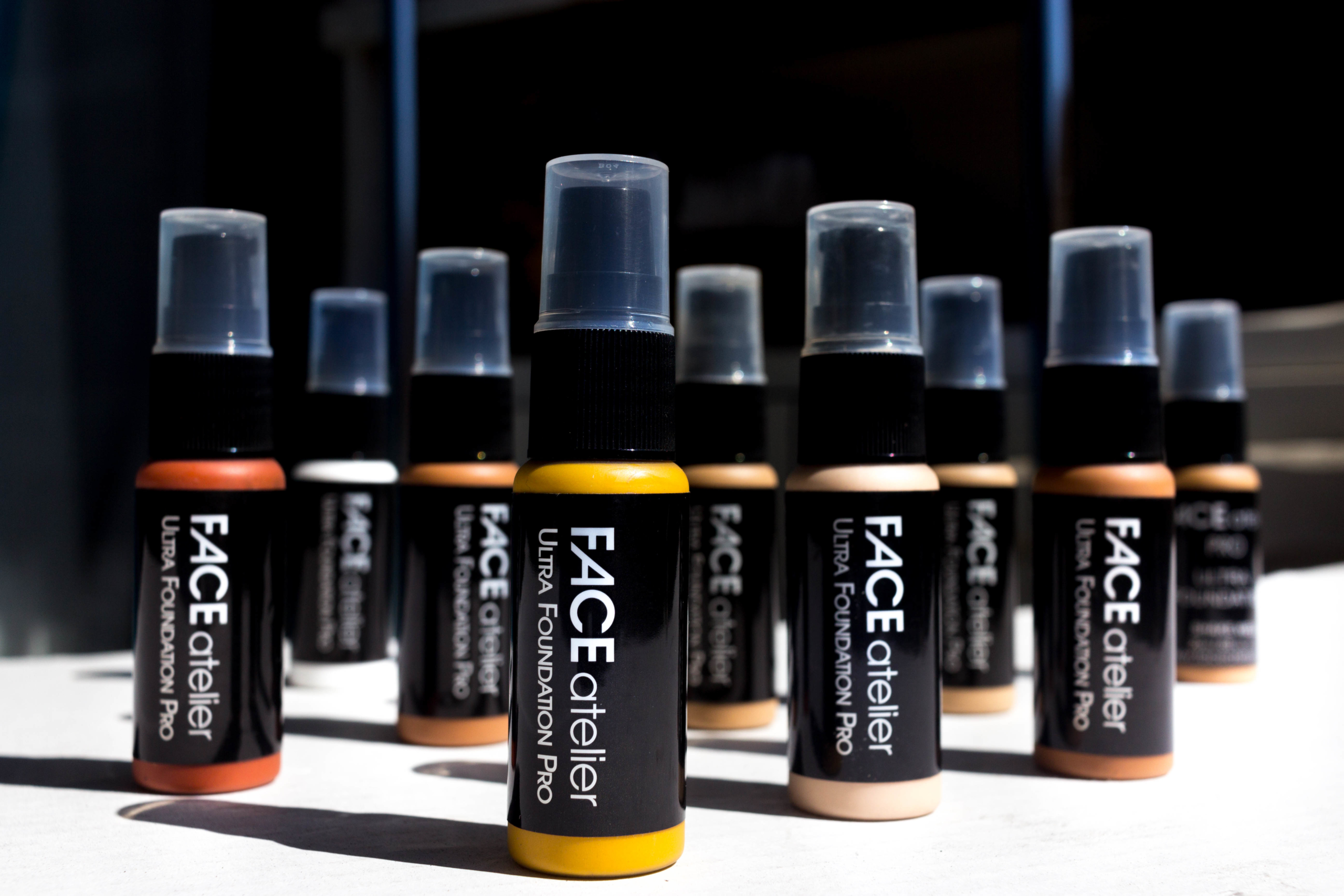 Lack of self-esteem is unfortunately a significant problem for today's generation. Luckily for us, Debbie Bondar, founder of Face Atelier cosmetics, recognized that makeup has tremendous power to help every woman feel beautiful and better about herself. Her view is that good makeup is the revenge against the challenges and trials that life sends your way. In fact, Face Atelier's products bear the slogan, "Because looking good is the best revenge", conveying her determination to overcome distress and to feel good no matter what life throws at her. Makeup artists and lay(wo)men alike love Bondar's products because they're so high-end. Face Atelier: it simply works, and works simply.
Face Atelier Makeup Company Background & History Explained
Debbie Bondar needed a way to feel good every day while she was getting over her divorce. She knew that she loved makeup, but when a makeup artist taught her correct application, she realized that she simply could not find a good foundation match for her skin. Realizing that she could hardly be the only woman in the world with this issue, she set out to create her own makeup line. A brand that would be suitable for people of all ages and skin types – and thus Face Atelier was born.
Face Atelier Makeup Products Overview
Face Atelier is a high-end makeup line that is particularly loved by makeup artists, which acts as some indication of its superiority. Their products look great even under HD cameras and strong lights, and will last a while without the need for touch-ups. The company produces eye products, lip products, and of course, skin products.
Face Atelier Ultra Foundation Pro Review
Face Atelier's Pro Ultra Foundation comes in 17 shades, including 5 adjusters which will lighten or darken a shade. So, you can get the perfect shade and undertone for your skin – no matter what color skin you have. Although many foundations claim to have shades for every skin tone, the reality is that many do not have a product that works with specific skin tones. This is particularly true for people of color.
The shade "Heat" is a warm orange tone, and one of the adjusters which will help you achieve your exact skin shade. It's especially popular since it works great for people of many skin tones (especially if your skin is a deeper shade), adding warmth to your complexion and complementing your makeover.
The foundation is slightly runny, but that's probably why it has such a natural finish, because it doesn't cake on. Pro Ultra is silicone-based, a multi-use product, so applying primer or setting powder is not necessary. Although, for maximum benefit, it is recommended to add them if you have oily skin. The foundation has a natural, dewy finish and is buildable to full coverage, so it's great for everyday use and for a night out.
It's also advertised as being age-neutral, so you can wear it without having to worry about it settling into your fine lines and making you look older. It's also ideal for those with sensitive skin. A little goes a long way, so don't over-pump – you won't need it! 
Face Atelier Ultra Matte Review
This is exactly what every girl with oily skin needs. The Ultra Matte is a spray that can be applied before and/or after you have applied makeup. Although, if you have very oily skin, you may want to moisturize your face first. It functions as a setting powder to get rid of the oil shine. And it does so without the buildup and chalky look that many setting powders tend to have. It leaves your face with a beautiful matte finish, and no matter how many times you spray it, it won't build up.
Ultra Matte is silicone-based. The spray works great even through sweat, heat, or rain. Plus, you can touch up during the day as necessary without having to worry about over-applying.
Face Atelier Lip Lock Review
I wish my makeup artist had known about Face Atelier's Lip Lock before my wedding. It was a super-hot day and my lipstick didn't even last for the pictures we took beforehand, especially as I had to keep drinking to stay hydrated. What is this amazing product? Lip Lock is a sealant that goes over your lips to lock in their color and make them longer-lasting. Because it can sting, especially if you have dry or chapped lips, its best to moisturize your lips first before applying this product. Don't use a lot of product – just the smallest amount of dabbing will do, as it can be pretty strong and dehydrating on the lips.
Because it does sting and tends to dry out the lips, I would not use it for my everyday look. However, it's a great product to have for special events when you want your lipstick to look at its best for an extended amount of time.
Face Atelier Facade Complexion Review
Façade is another multi-use product from Face Atelier. It can be used on your cheeks, to add color and a natural glow, and on your lips. It's used for a soft matte effect, heavily coated or thinly applied. The coverage is extremely buildable, so you can apply a thin, sheer coat, and then keep adding to create a strong color.
Façade is available in four colors (sadly, Godvia, a purple berry color, is no longer for sale), but you can mix and match to create different looks that work for your skin tone. You can use it as a base for your lipstick or gloss, or instead of. It takes a little bit longer to set than regular stains or powders. But that's a good thing because it gives you time to blend and create the look you want.
 Façade acts on your cheeks as a setting powder, so you won't need one on top. Façade is silicone-based and water-resistant, which is a real plus for a lip product! You can apply the product by just patting it on, and you don't need to use a whole lot. A little goes a long way, and you can continue adding more as necessary.
 Is Face Atelier Cruelty Free? Does Face Atelier Test On Animals?
Face Atelier strongly opposes cruelty, and most definitely does not test on animals.
Are Face Atelier Products Vegan?
Good news! Face Atelier is not currently a vegan brand, but the company is working on their formulas. They plan to remove animal by-products from their ingredient lists, such as beeswax and lanolin. They do have some products that are vegan as of now, while they work to change the rest.
Conclusion
Face Atelier markets itself as the best products for professional makeup artists. Even so, their products are a success in both the cosmetic world and among the regular makeup-wearer. This is because every person, makeup professional or not, wants to look as beautiful as they can. And they deserve to be happy with their complexion, from the office to their wedding. The products can be pricier, but your makeup bag won't be the same without a Face Atelier product. Because, as the company attests, looking good is the best revenge.