Big Bucks: The Top 10 Most Expensive Makeup Brands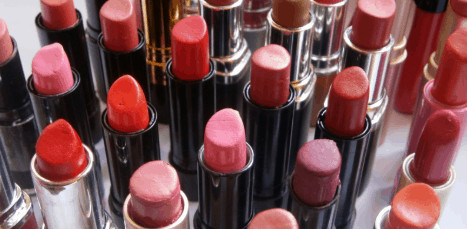 I don't know about you, but for me, the cosmetic section of department stores is as exciting as the candy store was when I was a kid. Interestingly, the drug store holds a slightly similar appeal. There's also a dearth of treasures to be discovered there. And if they don't end up working out – well, they haven't burned too big a hole in my wallet.
But while I might not think twice about picking up a couple of Maybelline lipsticks, there are certain companies that I would research long and hard before buying a product from. And that's because they definitely are not selling $9.50 lipsticks, or anything near that price. They are The Top 10 Most Expensive Makeup Brands. Here we dissect them so you can decide if you should to splurge on that Estee Lauder Double Wear foundation you've been eyeing, after all.
Chanel
Famous for their No. 5 perfume, this brand was the most expensive cosmetics brand of 2017. Chances are, you either own one (or more) of their products, or know someone else who does. But it's not just the fragrance this company does to perfection. Their iconic blush, Chanel Joues Contraste Powder Blush, retails for $45 and it's still selling with no signs of stopping, so they must be doing something right. Its fans love how pigmented and long-wearing it is, and the gorgeous glow it gives your complexion.
Mary Kay
While this company's founder, Mary Kay Ash, didn't start out in cosmetics, her company has only continued to gain popularity since she started it in 1963. She'd had a rough time in the business world. Still, she wasn't ready to leave the scene just yet when she left her job and began her own business. More than 50 years later, the brand's Timewise skincare products have achieved a cult-like following. While their cheapest Timewise set is a relatively affordable $35, their most expensive set (Timewise Repair Ultimate Repair Set) will set you back $315.
To be perfectly honest, I was surprised that L'Oreal made it into the "Top 10 Most Expensive Makeup Brands" list. I mean, you can find this stuff in the drug store. But it's not actually about how expensive their products are – but rather, how much the actual company is worth. Seeing as L'Oreal owns high-end brands like Lancome, Giorgio Armani, Ralph Lauren and Yves Saint Laurent, as well as other popular brands you've undoubtedly heard of and probably used – Garnier, Essie and Maybelline – the only thing that's surprising is that they aren't the top most expensive brand, instead of the third.
MAC
Everyone's favorite eye makeup brand comes in at number four on the expensive brand list. If you've ever gotten your makeup applied professionally, chances are the makeup artist used something MAC on your face. And there's a reason why; MAC makeup is known for its intense pigment and high quality. If you're looking for something that can be used in more ways than one, you might want to pick up a MAC pigment. These are loose powders that can be used as eye shadows for any look from everyday to dramatic. They can also be used as eyeliner or even highlighter if you pick the right shade.
Estee Lauder
Another big parent company, Estee Lauder has some impressive names under its belt. This includes Tom Ford, Clinique, Michael Kors, and Bobbi Brown, to name a few. Being that the brand sells their products in mainland China, Estee Lauder is a pretty controversial brand. That's because they sell the law there requires cosmetics to be tested on animals. Nonetheless, that hasn't stopped their Double Wear Foundation (which they claim lasts up to 24 hours) from selling like hotcakes. If you're particular about cruelty-free makeup though, you may want to give this one a miss.
Artistry
Perhaps not your most typical of brands, Artistry nevertheless makes the cut as one of the most expensive makeup brands in the industry. Ever heard of the Miss America Beauty Pageant? Yeah, I thought so. Artistry is the official skincare and cosmetics provider for the Miss America beauty pageant. Yes. Now you understand.
Elizabeth Arden
'Florence Nightingale Graham' is nowhere near as catchy as 'Elizabeth Arden', so we're glad this brand's founder went with the name we've all come to love. Elizabeth Arden, as she was called in business, changed the way the world thought of makeup and spearheaded movements in the cosmetics industry. Today, the brand is famous for their brilliant skin care products.
Oriflame
Although it's originally a Swedish brand, Oriflame is now sold in over 62 countries across Asia, Europe and parts of South America. What's unique about this company is their marketing strategy. Oriflame is a multi-level marketing (MLM) company, meaning that people apply to be consultants and salespeople. They get paid commission based on the revenue they bring in from products they sell, and also a certain amount for each new person they recruit to their sales team.
Considering that Oriflame's annual turnover is around 1.5 billion Euro, their strategy certainly seems to be working.
Nu Skin
As you may have guessed from their name, Nu Skin focuses primarily on skin care cosmetics. Their anti-ageing technology is probably what they are best-known for, though they come with a decent price tag. The Nu Skin 180 degrees Face Wash, for example, comes with a $40 price tag. And that's not to mention their other products or sets, some of which can set you back over $400. But if your skin is your priority, it might just be worth the extra dollars.
Smashbox
While Smashbox is one of Estee Lauder's companies, it's deserving of its own mention. Smashbox is famous for their primer, and if you thought just one kind of primer was necessary, then you've never seen Smashbox's collection. A primer might not be something you would think of as a must in your makeup bag. But it can actually change the whole look of your makeover and help it last much longer. Don't just take my word for it – check out their sales. Their primer is one of their best-selling products, so it's probably worth a shot.
Conclusion
Makeup can definitely be expensive, but the trick is about knowing when it's worth it for you. Love your lipstick? It might be worth it to save on the eye shadow and splurge on a $37 Chanel lipstick in your favorite shade.
If you're an eye makeup person, an $18 Dazzleshadow from MAC might be calling your name. Whatever you choose to buy, here's hoping that you'll love it as much as you think you will!