10 Viral Skincare Products TikTok made Me Buy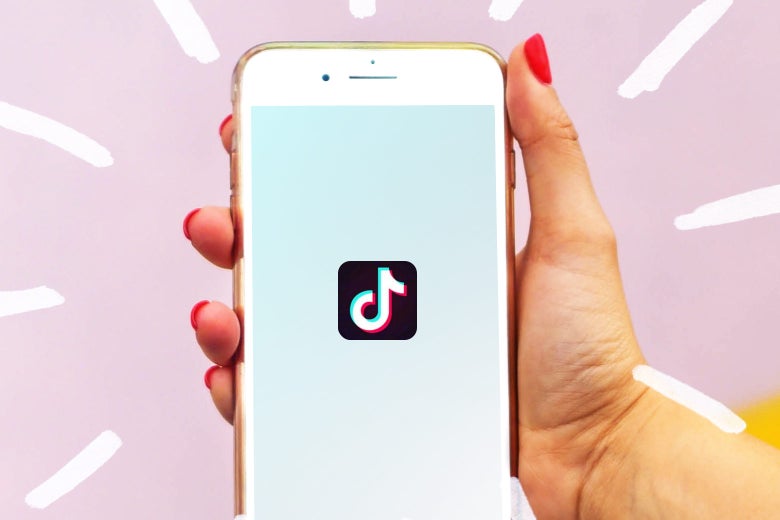 TikTok: the app that we all swore we would never download and now takes up hours of our precious time each day. 
If your TikTok feed is anything like mine, you are bombarded with skincare TikToks featuring everyone's skincare "must-haves." This can get very overwhelming and pricey to try them all so don't worry babe, I did the hard part for you. Which products are actually worth buying and which should I pass on? I have tried many of these trendy products and put them to the test to see if they are actually worth buying. 
Below is a list of TikTok's most viral products that have found their way onto my own TikTok feed.  otherwise known as "Products TikTok Made Me Buy." 
The first step to any skincare routine is a good cleanser. 
Cleanser
First up, the cleansers. Facial cleansers can be used multiple times per day to rid the face of dirt, makeup, and excess oils. One of TikTok's most highly recommended cleansers is

Cerave's Hydrating Cleanser

, approved by skincare guru

Hyram Yarbro

. Audiences love the light feel and the hydration this product provides. The cleanser effectively cleanses the skin without leaving the face feeling overly stripped or tight. This product has worked its way into my daily routine, automatically giving this one my stamp of approval. 
       2. The second cleanser TikTok made me buy was the Urban Skin Rx Even Tone Cleansing Bar, sold at most Target stores. This product has great reviews of brightening and evening skin tone, reducing dark marks as well as exfoliation properties. Anyone struggling with issues of hyperpigmentation will love this product!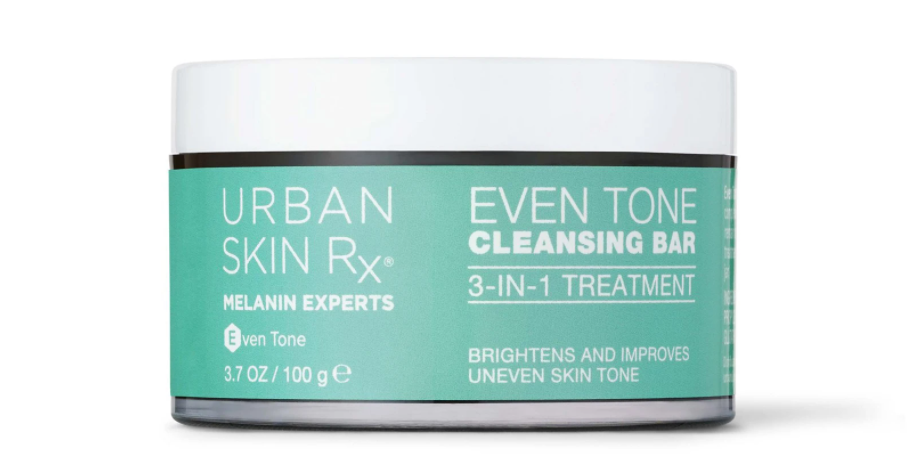 Moisturizer
Cerave Moisturizing Lotion

is a staple in every beauty lover's routine, thanks to

Hyram Yarbro

, one of TikTok's biggest skincare gurus. "Before and after" videos of Gen Z's cleared acne to populate skincare lover's TikTok feeds (or maybe just mine.) This universal moisturizer is light yet deeply hydrating as it is formulated with hyaluronic acid and ceramides to lock in moisture.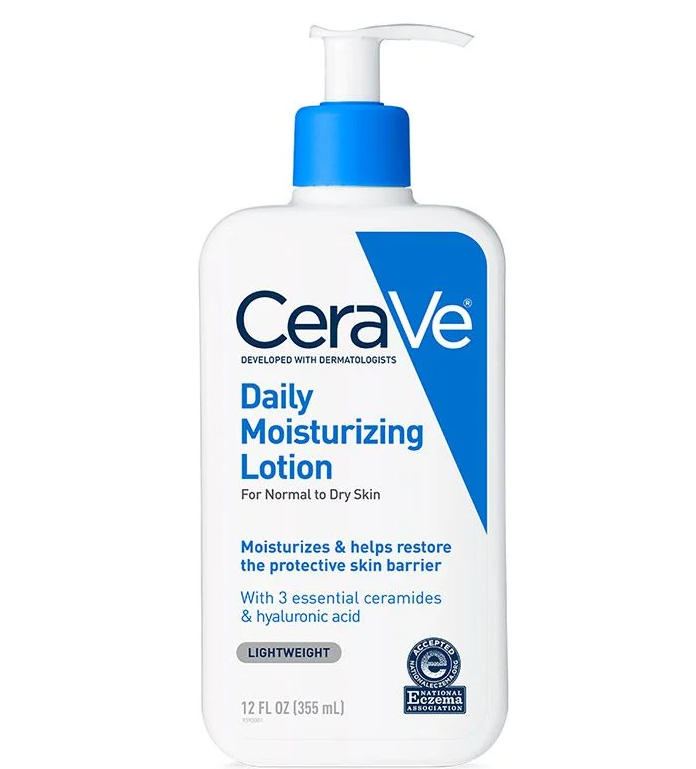 2. Youth to the People Superberry Hydrate is one of my new holy grail products. It won the Allure 2019 Best of Beauty Award as well as the Beauty Innovation Award from Refinery 29.  Youth to the People is a California-based brand that focuses on sustainability, cruelty-free testing, and uses 100 percent vegan ingredients. The brand also ethically sources its ingredients and dedicates its time to social justice efforts.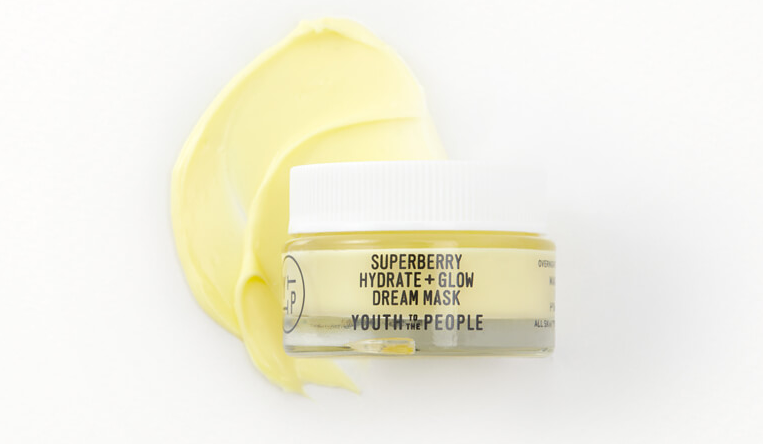 Thanks to TikTok, I now incorporate this hydration mask into my weekly skincare routine to get glowy and more radiant skin. The powerful antioxidant-rich super berries help penetrate the skin and improve all-around dullness while delivering intense moisture without clogging pores. Wow, that was a mouthful, but it's true! ]
Acids (Sounds scarier than they really are)
Incorporating acids into your skincare routine is what will take your skin to the next level. At first, using acids on your skin might sound intimidating, but with proper instruction, you can see dramatic results. 
1. Hydrating Acid: Hyaluronic acid
The first highly recommended TikTok acid is hyaluronic (mentioned above in the Cerave Cleanser.) Hyaluronic acid is a watery substance that's purpose is to lock in moisture to the skin. This acid has been found to hold 50 times its weight in water, plumping and rejuvenating the skin barrier all day. It's good stuff!
One of the hottest hyaluronic acids on the market currently is The Ordinary Hyaluronic Acid 2% + B5. This product's affordable price and effective results have made it go viral on TikTok. The best way to apply this acid is to clean, damp skin followed by a heavy moisturizer and face oil. It can be applied in the morning or night, up to two times a day.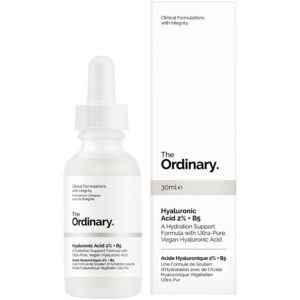 2. Acne-Fighting Acid: Niacinamide
A great beginner acid to start incorporating into your skincare routine is Niacinamide, especially for those with acne-prone skin. Niacinamide works to fight blemishes, clogged pores, and oiliness. Not only does it fight off pre-existing blemishes but it also can help to prevent them as well. I personally have seen remarkable results from this product and has completely cleared my blemishes. 
Tiktok's favorite niacinamide serum is The Ordinary niacinamide 10%. Similar to The Ordinary Hyaluronic Acid, Ordinary niacinamide 10% is very affordable, yet very potent. I like to use this serum right before bed on clean skin, followed by a hydrating moisturizer.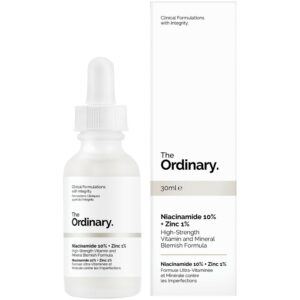 3. Exfoliating Acid: Paula's Choice 2% BHA exfoliating liquid 
The next Tiktok favorite is Paula's Choice 2% BHA Exfoliating Liquid. This is one of the more pricy products recommended by Tiktok, however, it is definitely worth it for skincare lovers. This product is an all-in-one "skin-perfecting liquid" and a cult favorite.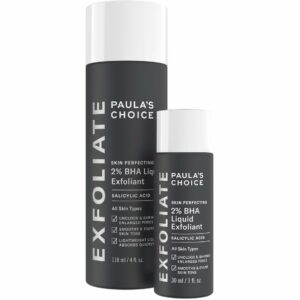 This product is a gentle leave-on exfoliant with salicylic acid to overall improve the clarity of your skin. The BHA (beta hydroxy acid) ingredient is a great exfoliating acid that sheds dead skin to reveal newer, brighter skin. This product can be used twice daily after cleansing the skin. Pro tip: follow this product with a generous layer of sunscreen if used in the morning. Exfoliation can make the skin more susceptible to skin damage so make sure to protect. 
Sunscreen 
Sunscreen: the most important step of your routine. Consistency with sunscreen helps protect your skin from the harmful UV rays of the sun and can prevent sun damage from appearing later in life. Sun damage can appear as uneven skin tones on your face and later will result in premature aging like wrinkles. The best way to prevent premature aging and discoloration is to use SPF every day and reapply throughout the day. 
TikTok's current favorite sunscreen is the

Supergoop Play Everyday Sunscreen Lotion SPF 50

. This sunscreen is fast-absorbing and nongreasy. It also sits nicely under makeup as a base or primer.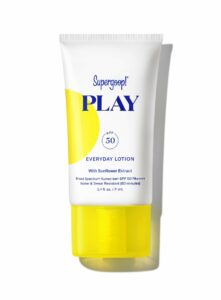 2. Another option can be found at the drug store,  La Roche posey's Anthelios Invisible Fluid SPF 50. This invisible fluid sunscreen leaves no white cast while providing excellent sun protection. I love this product because of how light it is and that it is a mineral sunscreen. Mineral sunscreens as compared to chemical sunscreens have very strong sun protection due to their zinc base. Anthelios Invisible Fluid SPF 30 also comes in a tinted version for some added coverage and to help even skin tone. 
Lips 
Laneige Lip Sleeping Mask is a cult favorite in the Tiktok beauty community. This sleeping mask is heavily moisturizing and conditioning, leaving users with plump, hydrated lips when they awake. This product is formulated with vitamin C and antioxidants to help adhere to the skin for quick absorption. I like to even use it as a gloss sometimes on top of a liquid lipstick for added shine and hydration.