Urban Decay Cosmetics Overview and Review: Modern Style, Urban Look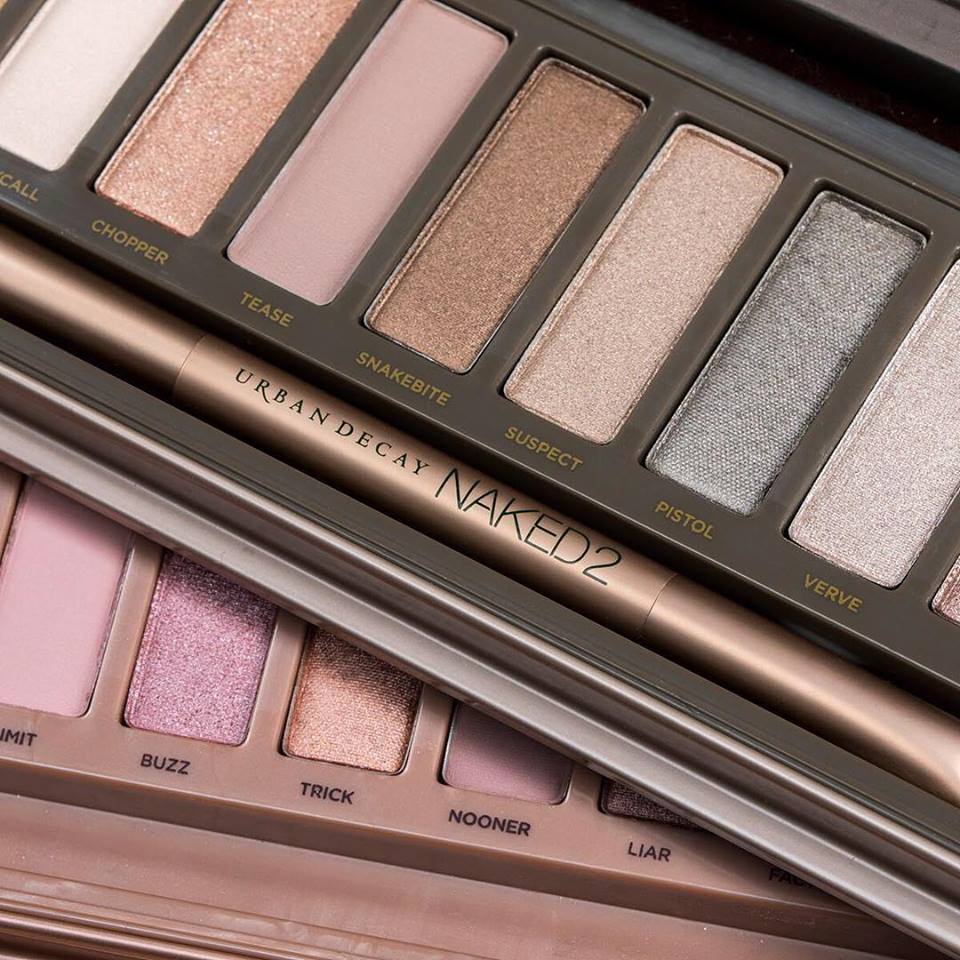 While there is an abundance of different kinds of makeup available today from a huge number of manufacturers, this has not always been the case. Until as recently as the 1990's, makeup lacked true variety and diversity across the board in terms of color, options, stylistic choices, and more. Of course, niche makeup preferences could almost always be filled somehow, somewhere, but there weren't any large-scale manufacturing operations producing affordable, accessible, non-traditional makeup. Thankfully, Urban Decay Cosmetics came along and threw a monkey wrench into the makeup system – and the cosmetics industry has never been the same.
Urban Decay Cosmetics Background and History
For most of the 20th century, the pink, red, and beige tones dominated the color palette in the cosmetics industry in almost all respects. Some companies did offer different colors in their makeup, but most were either small-scale operations which could not be reliably found or were marketed towards the young, grunge crowd. There were few options in terms of colors like purple or green, for example, as the cosmetics industry was projecting their game plan onto the customer as opposed to the customer's demands dictating manufacturing choices (as it should be).
Sandy Lerner, a Cisco co-founder, recognized this gaping hole in the market – there were no non-traditional color options available in the mainstream for real, respectable women who wanted them. After a meeting with Wende Zomnir, a businesswoman and cosmetics enthusiast, Lerner was determined to right this wrong in the cosmetics industry. Deciding to take matters into her own hands, she stated her intent to open her own cosmetics company in 1995 and got to work immediately on establishing a plan.
Lerner developed her first color in her own home, a raspberry-black combination named Urban Decay, which was so intriguing to friends and those who saw it that it boosted Lerner's developmental efforts and fast-tracked the company to a 1996 launch.
The initial company product breakdown consisted of 10 lipsticks and 12 nail polishes, all of which in one way or another broke through the conventional color makeup molds and provided women with an exciting new option in terms of coloring and style. Inspired by urban landscape, the colors featured names such as smog, oil slick, and acid rain.
Although the initial launch struggled to gain traction, the company eventually built momentum and found a market share of the cosmetics industry, and has experienced gradual growth and brand strengthening ever since. An aggressive and bold marketing campaign helped in this regard – an early tagline "Does Pink Make You Puke?" was provocative, edgy, and hit the right note in terms of getting their message across.
Their goal was to open the eyes of consumers to the limitations of the big-money cosmetics brands, and they slowly but surely opened every eye on cosmetics.
Urban Decay Cosmetics Company Culture and Environment
Urban Decay not only encourages the breaking of conformist molds in the production of its products but in its work environment as well, which helps drive the innovation that the company prides itself on. Implementing workplace policies such as a "the crazier, the better" dress code, and allowance of dogs in the workplace help instill a sense of freedom in Urban Decay employees which promotes creative thinking and individualist-influenced styling.
That's really what this comes down to for Urban Decay – doing all that it can to ensure that no one is left feeling that their needs or desires for certain styles of cosmetics are being neglected. Even their packaging reflects this, as the company employs some unique packaging styles in the cosmetics industry. As long as there is a color palette or styling stone unturned in the cosmetics world, you can bet that Urban Decay will be there!
Urban Decay Cosmetics And Product Breakdown
Looking to satisfy the needs of every kind of cosmetics consumer, Urban Decay offers a comprehensive lineup of makeups and other products. These products can be broken down into three primary categories – eyes, face, and lips – which are then further broken down into subcategories consisting of different kinds of eye, face, and lips cosmetics.
Urban Decay Eye Makeup: Eyeshadow and Primer
Eyeshadow, primer, mascara, brow products, eyeliner, and false lashes come together to form the celebrated eye makeup line of Urban Decay. Of these products, the most popular are generally the kits they produce, as they offer options and variety to consumers as opposed to purchasing just a single color, which is obviously limiting.
Naked Ultimate Basics, a unique palette featuring what is virtually the full slate of colors in the "Naked" color scheme of Urban Decay, comes with a brush and is one of the most popular eye makeup kits available. Eyeshadow is another part of the cosmetics game that they have covered. In fact, the eyeshadow was the third product that Urban Decay developed after their initial lipstick and nail launch, and all of their efforts in the eyeshadow department eventually led to the UD XX Vintage.
The top-selling eyeshadow of the company, UD XX is available in eight distinctive colors such as Gash, Frostbite, and Spare Change. The Urban Essentials Eye Kit is another popular eye offering – finding it in stock isn't the easiest of tasks, as it isn't a simple measure to keep up with the demand for this versatile kit (coming in a mix of neutrals and purples).
From prep spray, to foundation, to powder, primer, blush, bronzer, setting spray, concealer, highlighter, and more, Urban Decay's face makeup game is on point. Front and center once again is the Naked palette (which will we cover more extensively later) which is featured in Urban Decay's Color Correcting Fluid, available in five different colors. For complexion, Urban Decay produces the massively popular All Nighter Liquid Foundation, available in four different colors.
Naked Skin One and Done combines the best in foundation and protection in one package, and it's no wonder as to why it has become one of the most popular items in the Urban Decay catalogue. Finally, Urban Decay's Beached Bronzer has been heralded for its ability to easily and efficiently provide the desired 'bronzed' look – customers appreciate purchasing cosmetics that actually do what they're supposed to do!
Whether your pleasure is lipstick, lip gloss, lip pencil, or some sort of combination, you can turn to Urban Decay. Although perhaps not as comprehensive as their face or eye lineups, the Urban Decay lips line is really what started it all, as it was lipstick limitations that initially inspired the development of the company and continues to drive their strides towards innovation.
Urban Decay's virtually iconic Vice Lipstick is about as close to a trademark product as Urban Decay comes to having – the iPhone to their Apple if you will. Available in 100 shades, there isn't a soul in the world who couldn't find a color that works for them, and this is really what their all-inclusive philosophy is all about. Urban Decay Glide-On Lip Pencil and Naked Ultra Nourishing Lip Gloss round-out the rest of the company lips core, and an extensive core it is (52 shades of pencil, 9 shades of gloss).
Urban Decay Naked Palette Skin Foundation
A recurring theme in our makeup overview has been the inclusion of Urban Decay "Naked" products among the prime offerings of each category. The popularity of the Naked line should come as no surprise, given Urban Decay's track record, but the inspiration for their line is an interesting one. In initial development, the thinking went that rather than offer just outside-the-box cosmetics solutions, why not also offer unique twists on the mundane and played out cosmetics palettes and products? That's exactly what Urban Decay did, and thus Naked was born.
Available in four different versions – Urban Decay Naked Palette, Urban Decay Naked 2 Palette, Urban Decay Naked 3 Palette, and Urban Decay Naked Basics Palette, the Naked brand has taken on a life of its own. These iterations all contain somewhat different characteristics, pros, and cons – the packaging, tones, and size do differ, but the general makeup of the kits are the same.
Featuring colors like Virgin, Sin, Sidecar, Hustle, Creep, Gunmetal, and Smog, Urban Decay's Naked consists of mostly earthy, natural-looking tones but with more intensity and vividness than other cosmetics providers provide.
Urban Decay Naked Vault
Due to the success of the Naked line, Urban Decay felt the pressure to release a full set of the Naked color palette, featuring all of the beloved colors from each release of the Naked variety. Predictably, they came through for their loyal consumers with the Urban Decay (Naked) Vault. With 12 different products included – three Naked palettes, three kinds of Naked lip gloss, three Glide-On Eye Pencils, and three shades of Urban Decay's Flushed Palette – Urban Decay has enough in goods and variety in the Vault to last even the most prolific cosmetics lover for some time.
The Vault was such a success that they recently introduced the Vault Volume II, a limited edition set which includes the Naked palette, Naked 2 palette, Naked Basics palette, Naked Basics 2 palette, and the Naked Smoky palette.
Urban Decay Vice 3
One of the most popular new products in the Urban Decay arsenal is the Urban Decay Vice 3 palette. Packaged in an attractive reflective-cover case, the Vice 3 is the worthy successor to the Vice and Vice 2 palettes, each of which achieved plenty of success in their own right. Featuring mostly warm tones, the Vice 3 adds to the Vice legacy with 20 different colors, many of which have become go-to's for makeup lovers in the Fall due to a large number of reddish colors in the kit. The recently announced Vice 4 is available now as well for lovers of Urban Decay Vice.
Urban Decay Shadow Box
At this point, you should be able to tell that Urban Decay loves giving its customers sets of their palettes, and their customers love them for it. The Urban Decay Shadow Box is one of the most popular of these sets, and it's no mystery as to why – including nine best sellers and three brand new colors, the Shadow Box provides owners with familiarity and excitement at the same time.
The new colors are Baked Cowboy, a golden bronze, Moonshadow, a bright navy blue, and Freelove, a golden, vivid peach. Urban Decay's Shadow Box is packaged in a handsome purple-toned case and features a mirror on the underside of the lid for convenient, on-the-go styling.
Urban Decay Setting Spray
Urban Decay is not just about developing cosmetics products – it's about developing products that make applying and using cosmetics an easier process than ever before. Chief among these products is Urban Decay Setting Spray, a weightless spray which helps makeup last for up to 16 hours. Using temperature control technology, Urban Decay Setting Spray is able to lower the temperature of makeup in order to keep makeup intact regardless of the weather or conditions.
Not only does the spray allow makeup to last longer, it allows it to keep looking just as fresh hours into the day as it did when it was first applied. Urban Decay Setting Spray is the ideal complement to any makeup collection. The setting spray comes in a few different varieties, with the primary one being "All Nighter."
We're loving Lush here at Maple Holistics!
Urban Decay Ethics And Animal Testing
Not only does Urban Decay attempt to treat their customers well, they do so while treating animals and the environment well. Urban Decay Cosmetics are cruelty-free and committed to not only refusing to animal-test their own products but to ending animal testing in the cosmetics industry at large. Urban Decay requires their suppliers to certify that the raw materials used in their products are not tested on animals, and the Urban Decay Cosmetics brand is PETA-certified and endorsed by the Leaping Bunny Program as cruelty-free.
They did come under heavy scrutiny after a recent announcement that the company would be selling its products in China, a country known for its abhorrent animal treatment in the cosmetics industry. However, Urban Decay quickly pivoted and announced that it had decided not to enter the Chinese market, despite the financial opportunity cost, a decision which relieved animal-friendly consumers everywhere.
Urban Decay also prides itself on avoiding the use of harmful chemicals in their cosmetics, a practice that has been proven to result in negative effects on users. In fact, they offer many products which are exclusively Vegan, a feat that is not easy to accomplish in the cosmetics industry!
When packaging is this pretty @UrbanDecay #bbloggers pic.twitter.com/l7NTH3pCAl

— Beauty By The Bunny (@beautybythebun) August 31, 2016
Urban Decay Cosmetics Review
Now that we've gotten all of the fun categories and details out of the way, we still have to provide our review of the Urban Decay Cosmetics brand! However, we're guessing you have a feel for our sentiment at this point: Urban Decay is a deserved leader in the cosmetics industry, and anyone who disagrees simply isn't paying attention.
With an impressive catalog of cosmetics products which we cover extensively in our Top Urban Decay Products feature, admirable and ethical manufacturing standards, and an emphasis on inclusiveness and wide-ranging appeal, Urban Decay hits all of the right checks in our book. Give Urban Decay a look today, and whether your taste is traditional or bold, subdued or bright, or understated or over-the-top, you're sure to find great, safe Urban Decay Cosmetics that work well for you!