Shiseido Cosmetics Review: Do Shiseido Products Work?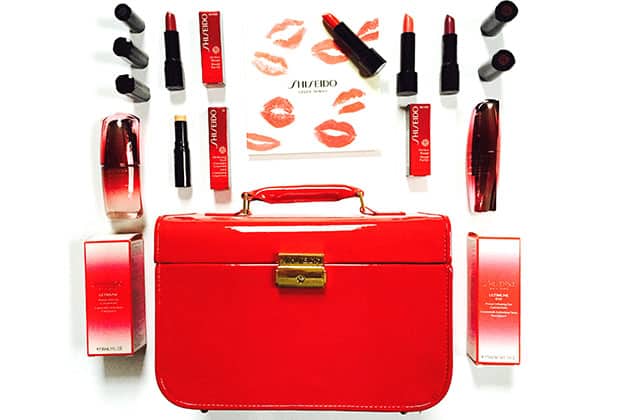 In the ever-expanding global market, the amount of options to choose from can be somewhat overwhelming. By cutting down on overheads through utilizing e-commerce systems, brands can offer more for less while still making a profit.
This has led to a wave of disruption that will change the way we shop in the future. However, it's in our nature to try to stay with something that brings us satisfaction. At least until something changes (or in some cases, doesn't change) and we go looking for the next best thing. 
I love looking into brands that have been around for a long time. It helps me dissect their marketing strategies and their product lines. It also helps determine the role of circumstances in their success versus simple good, quality products and a strong brand.
Shiseido seems to be a brand that's managed to strike a balance between both of these variables. And their track record as a business speaks for itself.
Japanese culture and its approach to fashion and beauty have always been fascinating to me. Japan is steeped in tradition and rich history that seems to have become entwined with their rather avant garde approach to modern haute couture and beauty products. Shiseido is a fantastic example of this synthesis.
They've garnered a cult following over their long existence in the beauty industry. This support has carried through to the younger base of makeup users surprisingly well. In reading this article, I hope that you'll have a clearer understanding of what shaped this brand. You'll gain some insights into their products, their effectiveness and their manufacturing processes.
Shiseido Company History and Background Explained
Shiseido is one of the oldest modern beauty brands in existence . The company's history and background dates back to more than a century ago, when a pharmacist (Arinobu Fukuhara) founded Japan's first Western-style pharmacy in Tokyo. As the company grew, they branched off from products like toothpaste and medicines to their own range of cosmetics products.
The first of these products was known as Eudermine. It was developed as a skin softener and toner designed to keep skin supple and smooth regardless of location or the time of year. The company introduced Eudermine in 1897 and has been selling it ever since.
The Shiseido brand is one that has constantly kept abreast of changes in the modern world. It strives to blend oriental mystique with the sensitivity and finesse of western fashion, style and values. This makes for a brand that stands out. It's what's led to the company's sustained success in the beauty and skincare market.
On top of that, Shiseido strives to promote and encourage innovation in their products and formulas. This is important for strengthening the brand's identity and ensuring that they build/maintain momentum.
Shiseido has managed to garner love and support from people all over the world. Their dynamic approach to innovation and creativity has earned awards and a strong market share.
As one of the few non-technology brands to come out of Japan, Shiseido is a fantastic example of how culture can be accurately represented and promoted through good business.
Shiseido is creative and flexible in its approach to product design, packaging and marketing strategies. Through this, it's ensured that its products have a distinctive Eastern appearance with subtle Western undertones. I think this is the key to their long-term success and sustainability in the global market.
Shiseido Products Overview
Shiseido Eyelash Curler Review
As someone who generally stays away from most conventional beauty practices, I don't know that much about eyelash curlers. They've always scared me, so I try to avoid them as often as possible.
However, due to the nature of my job, I am required to test them on occasion. In doing so, I've managed to garner a fair understanding of which products (in this case, eye curlers) work better than others or which circumstances any given product would be best for.
One thing to take into account is that no single eyelash curler is perfectly suited to every set of lashes. The size and curve of our eyelids differ too much for a truly universal curler to work. However, it is true that some work better than others at keeping those lashes long and attractive without pinching as much.
The Shiseido Eyelash Curler has been developed to offer the best hold for a long period of time. It's easy enough to use that you don't have to worry about pinching or straining your eyelashes too much (which often results in damaged or thinning lashes). It pays to spend your money on a quality product that will give you better results and last a lot longer than cheaper variants – and Shiseido encompasses exactly that as a brand.
Shiseido Foundation Line Review
Foundation is one of the most important elements of your makeup collection. Finding the brand that works for you is something that can take a long time. Brands tend to update or change their formulas, and we tend to move onto other brands if we feel dissatisfied with one.
That being said, there are a few criteria that one should consider before selecting a foundation. The first and most important is to consider what type of skin you have. Using the incorrect type of foundation for your skin can lead to long-term skin irritation or complications. So luckily, the Shiseido foundation line has different options to choose from. 
For drier skin types, it's best to find a foundation with a creamy texture that has the ability to hydrate and moisturize your skin over the course of the day. For this I would recommend the Perfect Refining Foundation. It offers the best coverage and protection out of the Shiseido range and is really good value for money.
For oilier skin types, I would recommend using a powder foundation. And for combination skin types, use a thinner liquid foundation and then a powder to finish and seal the makeup. This allows for greater coverage and less excess moisture and oil on the surface of your skin. The best combination I've found so far is the Mineral Water Liquid Foundation and the Airy Flawless Powder Makeup Foundation as a sealer.
Shiseido Benefiance Eye Cream Review
The Shiseido Benefiance Eye Cream is highly regarded as a top-tier cream. It can enhance the skin by preventing wrinkles around your eyes. The reason why we get wrinkles by our eyes (or dark rings) is that this is the thinnest part of our skin and it tends to dry out quickly.
This causes the veins beneath the skin's surface to become exposed. Over time, this leads to the formation of the dark rings we wish to avoid. While it's true that aging is an inevitability and there isn't much you can do to avoid it, there are a few techniques, rituals and practices you can follow to help slow the signs of aging.
I would ultimately recommend staying away from processed foods or any products that may contain chemical additives/preservatives such as parabens, phthalates, colorants or fragrances. These can lead to the formation of free radicals in your system, which ultimately causes cell damage and degeneration and speeds up the signs of aging.
By using the Benefiance Eye Cream, you can keep your skin healthy and moisturized throughout the day. You can also build up a protective layer against sun damage. The cream also helps enhance the elasticity of your skin, which creates a smoother texture and reduces the formation of dark rings.
It's never too late to start worrying about the aging process. The sooner you start, the better you'll age. Treating the signs of aging as they form is more of a challenge. While eye creams and the correct preventative measures can help reduce the effects of aging, they cannot get rid of them altogether.  Treating the signs of aging without surgery or the use of harmful chemical-based ingredients is a process, and it won't happen overnight.
Shiseido White Lucent Brightening Protective Emulsion Review
Much like dark rings around our eyes, those with lighter skin tones are often at risk of developing patchy skin, uneven tan lines or dark spots due to uneven sun exposure.
So it's always important to ensure that you've applied enough sunscreen (with a suitable SPF rating) before going out into the sun to tan. And please avoid all artificial tanners! They're loaded with harmful chemicals. Chemicals which can cause the formation of free radicals in your body and worsen the signs of aging as well as promote cell degeneration. By actively moisturizing your skin, while preventing damage caused by exposure to UV rays, you can help keep your skin soft, smooth, and free of dark patches or uneven tan lines.
I would definitely recommend buying some of Shiseido's White Lucent Brightening Protective Emulsion moisturizer for the summertime if you have a light skin tone or sensitive skin. It can be used under your foundation for added protection and a more radiant skin tone.
Unlike the Benefiance Eye Cream, Shiseido's 'Bio-Performance' Super Corrective Eye Cream is even more concentrated and effective in maintaining skin moisture and hydrating the sensitive area of skin below your eyes.
While the Benefiance cream is still an effective eye serum, think of it as a serum for more general use rather than a targeted moisturizer. The formula is rich in vitamin C, A and rosemary extract, which act as potent natural antioxidants.
By using the serum regularly, you can prevent the buildup of free radicals on the surface of your skin. You can also stimulate the growth of new cells. This will allow for the development of healthy and rejuvenated skin and reduce the signs of dark rings or the formation of wrinkles.
Shiseido Revital Line Review
It's easy to become overwhelmed by the sheer volume of products available on the market. However, it's our duty as consumers to understand why we choose the products that we do and to ascertain whether they are truly suitable for us.
When it comes to finding the right moisturizer, the task can be even more difficult. So many different brands claim that their products do a lot more than they actually do. Failing to do your research could result in buying a product that isn't actually right for you.
Thankfully, Shiseido is one of the few brands that's earned a name for itself over a long period of time. They've designed each product to be as effective as possible in its particular field. Shiseido's Revital Line of advanced care moisturizers is definitely one of the few lines out there that I would recommend in terms of moisturizers.
The cream is specially formulated to give you the best possible coverage and protection over the course of the day. It won't create a greasy layer or lead to any excess oil buildup on the surface of your skin. This makes it suitable for use under your foundation and won't cause your makeup to run or become cakey.
This also means that the oil has a low comedogenic rating, so you can use it without worrying about the formation of blackheads or blemishes. The moisturizer is also paraben-free, which means that you don't run the risk of contaminating your skin with harmful chemicals that may speed up the aging process (rather ironically). It's therefore suitable for daily use. A definite must-have for dry skin types or climates that cause skin to become dry.
Shiseido Balancing Softener Review
Using an appropriate toner during your beauty routine is one of the most important steps you can take. It will help you achieve and maintain healthy skin. However, finding the one that works for you can be tiresome. So to make your life (and the search) a little easier, we've decided to go through the trouble for you.
The Shiseido Balancing Softener is unlike most conventional toners in that it's specially formulated to help revitalize and re-texturize the skin upon application. This means that your skin becomes more receptive to further treatment with other products and will stay hydrated over the course of the day.
The toner also contains chlorella, mukurossi and gambir extract to help prevent the formation of wrinkles. It has super bio-hyaluronic acid to help smooth and soften the appearance of wrinkles that have already developed. I think the idea of having a toner that doubles as both a moisturizer and an anti-aging serum is a fantastic one. It should definitely be in your shopping cart. The Balancing Softener is also alcohol-free, so you can use it on a daily basis without having to worry about contaminating your skin or body. 
Is Shiseido Cruelty-Free?
Unfortunately, Shiseido is not cruelty-free. There is some argument about this on the internet. But the bottom line is that Shiseido still sells a large amount of their products to the Chinese market. In China, beauty products are required (by law) to be tested on animals.
So while Shiseido may not test their products on animals, and products outside of China will be free of animal cruelty, supporting the brand at large means supporting the practice of animal testing.
Hopefully in due time, China will change these laws and update them to be in touch with the rest of the world (or at least most of the world). But for now, this is where the subject stands.
Conclusion
Shiseido is one of the oldest makeup and beauty brands in existence today. It's more than just another product on the shelf. Shiseido is a part of human history and a pillar of Japanese culture. By choosing their products, you're buying into that history.
As a modern beauty brand, though, Shiseido has constantly pushed the envelope in terms of innovation and creativity. Their creations are always cutting-edge and new. Yet they remain effective and easy enough to use that they tend to stay popular for a long time.
This is definitely a brand that I would recommend investing in if you aren't in China. It's one that I'm sure will not disappoint you.