Revitalash Reviews: Does Revitalash Cosmetics Really Work?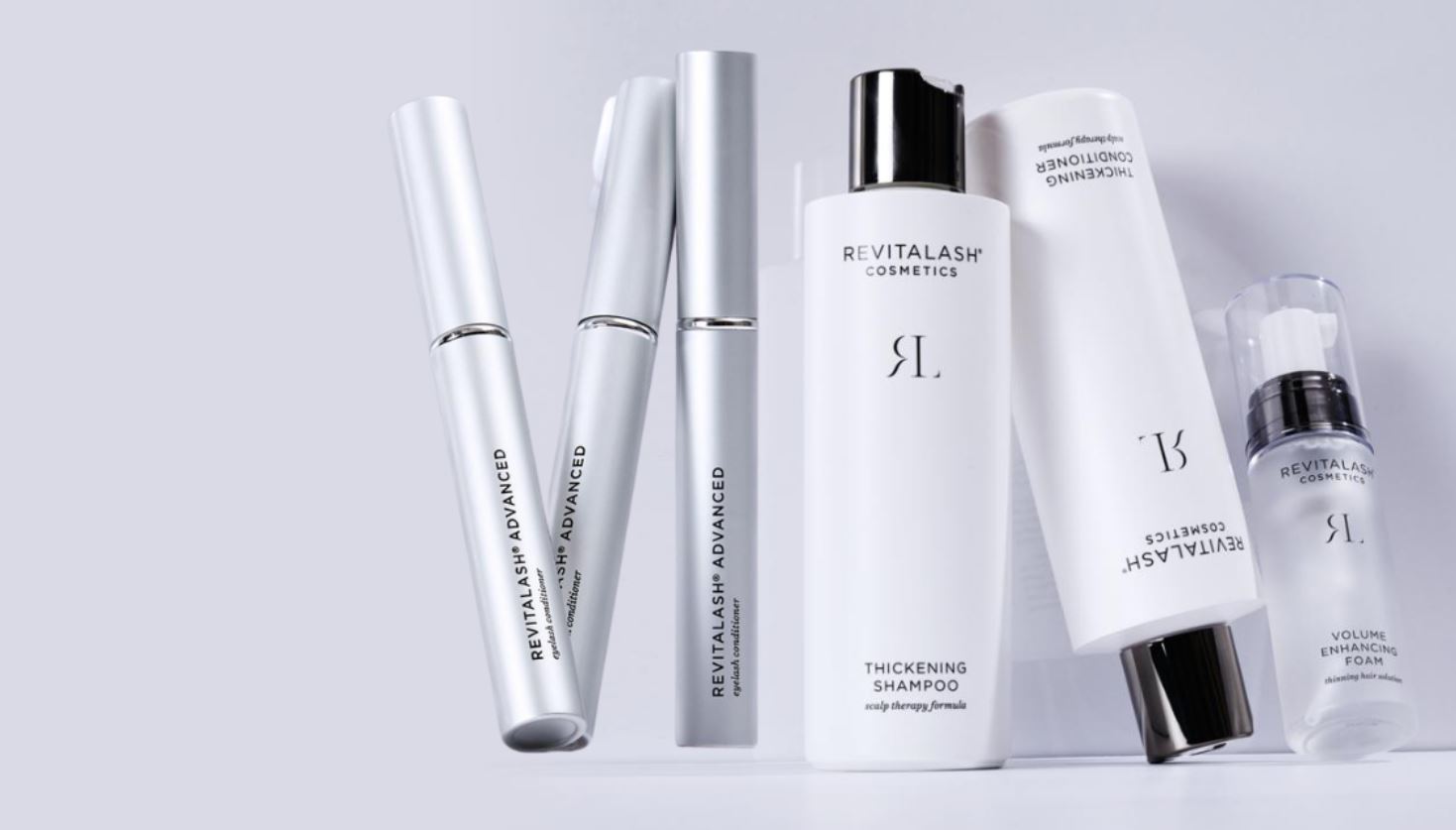 They say that the eyes are the windows to the soul. Well in that case, the eyelashes are the pretty curtains!
Natural eyelashes come in all types. There are thin ones and thicker ones, long natural eyelashes and short natural eyelashes, dark ones and light ones. No matter what kind of eyelashes you have, chances are that you aren't happy with them. I don't mean to say that this is how it should be- no, I'm a big believer in trying to love the body that your momma gave ya. But in reality, human nature often involves longing for making changes to our bodies. If your lashes don't meet your standards, chances are that you're looking for something to give them a boost.
I'm here to break down the Revitalash line for you. Hopefully, this will clear up a few things about which products are available out there for helping with your eyelash look, your eyebrows, and even your hair. That's right, this brand provides one-stop shopping for many of your needs, and we'll explore the line right here, right now.
In A Hurry? Find What You Need
Revitalash Advanced Eyelash Conditioner Review
Well, let's get started with the Revitalash Advanced Eyelash Conditioner. It's an ophthalmologist-developed conditioner that's a lash-enhancing serum. Using this lash conditioner will protect your eyelashes from breakages. It will also help with the health, flexibility, and strength of your lashes.
The peptides, lipids, biotin, and green tea extract (containing panthenol) in the Revitalash Eyelash Conditioner all help to condition and strengthen your eyelashes. The conditioner does this while protecting them from environmental damage as well as damage caused by cosmetics products that you might apply which can cause brittleness and breakages.
Shop now: Revitalash Advanced Eyelash Conditioner
In order to use the Revitalash serum, simply apply a thin line of it to your clean, dry eyelashes above the lash line once a day. It's been shown to have a 98% effectiveness rating for improving lash appearance and strengthening them. If you found this Revitalash Eyelash Serum review useful, keep on reading to learn more about how to use it.
Revitalash Before And After: How To Apply Revitalash
You can use the Revitalash serum in the morning or at night, whichever you prefer. Just make sure to only use it once a day. Also, make sure that you apply it to dry eyelashes. So if you're in a rush, fight the urge to use it right after you've washed your face and wait a couple of minutes so that the serum is effective.
The applicator is great because it will only give you a bit at a time to use, which is all that you need. Apply just one, thin line of the serum over the base of the top lid eyelashes where they meet your skin. You can re-soak the brush for the other eye and then repeat the same process. Let the serum dry for five minutes before applying any other cosmetics to the eyes.
Once you start seeing Revitalash results, you can switch to using the product only 2-3 times a week instead of every day. But do keep it up, as once you stop using the product altogether your lashes will return to their original state. Most people start noticing a difference in their lashes within 4-6 weeks of starting with the product.
Revitalash Mascara Review
You can enjoy the Revitalash Mascara as part of the brand's Double-Ended Volume Set. This includes their eyelash primer as well as the mascara.
The black mascara will enhance volume to create "gorgeous, richly pigmented, luxurious lashes". To use, simply apply it to your eyelashes by beginning at the base of the eyelashes and twirling upwards and outwards. You can even layer in order to add more length and volume.
Take me to Amazon: Revitalash Mascara
Your best bet for achieving the ultimate look is using the primer that comes in this set before you apply the mascara. The primer will help the application of the mascara be more effective. All you have to do is apply it to your bare lashes before you put the mascara on (apply both in the same way). Keep in mind that both products in this set are water-resistant but not waterproof. The company does not like to make waterproof products, as later removing the makeup can damage your eyebrows and eyelashes.
Revitalash Vs Lash Boost
Can the Rodan + Fields Lash Boost give Revitalash a run for its money? The company claims that with this product, you'll no longer need a mascara. It's a lash growth serum designed for you to use each night, and it will give you fuller, longer, and darker-looking lashes. While some may disagree about which product is the best eyelash growth serum, this product will maintain moisture, enhance lash durability, and protect against breakage. It's best used to treat thin, sparse eyelashes and eyebrows.
I should tell you that some customers have filed a lawsuit against Rodan + Fields over this product. While some might think of the Lash Boost as the best lash serum, these customers claim that this product made their eyes swollen, crusty and red. The company claims that it believes in the safety and efficacy of the Lash Boost, yet the ingredient up for debate is isopropyl cloprostenate. The verdict isn't in yet, so feel free to do your own research before deciding on Revitalash vs Lash Boost.
Revitabrow Advanced Eyebrow Conditioner Review
Now this is what I'm talking about. I feel like eyebrows get the short end of the stick when it comes to the makeup world, but not with the Revitabrow Advanced Eyebrow Conditioner. The point of the product is to "assess the visible signs of eyebrow aging due to chemical and environmental stressors, over-plucking and styling products, leading to healthier-looking, more luxurious brows."
What gives the Revitalash Eyebrow Conditioner its pizzazz is the company's BioPeptin Complex, which includes peptides, lipids, biotin, and green tea extract. These ingredients help condition and strengthen brows to protect against hair breakage, while also boosting shine and flexibility. The end result is beautiful eyebrows.
Order now on Amazon: Revitabrow Advanced Eyebrow Conditioner
To use, start by removing any makeup as well as any residue that your makeup remover might have left. Then just apply a few strokes of the conditioner onto your brows (you only need to do this once a day). Then just make sure that it's fully dry before you apply any additional makeup.
Revitabrow Before And After
An independent study found that with the Revitabrow Eyebrow Conditioner, 96% of consumers experienced an improved appearance of eyebrows overall. Furthermore, 94% experienced more defined-looking eyebrows, while 92% noticed a bolder, fuller-looking brow.
If you have fine, overly groomed, or patchy eyebrows, this conditioner will do the trick. You'll notice that your eyebrows look both healthier and fuller with the use of this product. In fact, if you check on the Revitalash website, and even on Amazon, you'll see that people are truly happy with this product. 
Revitalash Shampoo Review
This thickening and scalp therapy shampoo contain special ingredients to optimize the health of your scalp. It does so by cleaning and fortifying your hair while also protecting it from environmental stressors. After using it, your hair will look thicker and feel fuller. The Thickening Shampoo is also color-safe, a great bonus.
The shampoo contains flaxprotein, which prevents hair breakage. Loquat leaf serves as a thickening agent, and willow bark exfoliates the scalp to improve the health of your hair. Just use it the same way that you'd use any shampoo, although it's best if you let it sit for 1-2 minutes before rinsing it out.    
Check it out: Revitalash Thickening Shampoo
Revitalash Volume Enhancing Foam Review 
The Revitalash Volume Enhancing Foam is a unisex hair enhancer "designed to address the needs of fine and thinning hair for men and women". It features the company's proprietary BioPeptin Complex, which boosts your hair's vitality while encouraging volume. Its lightweight formula will make your hair shiny and give it more body while improving elasticity so that your hair is less prone to breakages. This product will also help condition your scalp.
Revitalash claims that with this volume-enhancing foam, 94% of users experienced healthier, fuller-looking hair. To reap the benefits, just use it once a day on hair that's either wet or dry. If you have shorter hair, you'll want to pump the foam onto your hands and massage it into the scalp and the roots. For longer hair, it's best to separate your hair into sections and to apply the nozzle directly onto the head. As you do so, pump to release the product. Then just massage the foam thoroughly into the scalp and the roots of your hair. Don't rinse it out, just style your hair however you'd like.
I want it: Revitalash Volume Enhancing Foam
Conclusion 
Revitalash is known for their eyelash-enhancing products, and rightfully so. You'll certainly notice a difference after using these products for a few weeks.
But the cool thing about the company is that it's also gone outside of the eyelash bubble to deliver you amazing products for your eyebrows and hair. Using its special formulas and ingredients, Revitalash products are something to bat an eyelash about!
Up next: Philosophy Skin Care Review
Before You Go! Shop Our Picks on Amazon Now