Does Proactiv's X Out Really Work For Teens?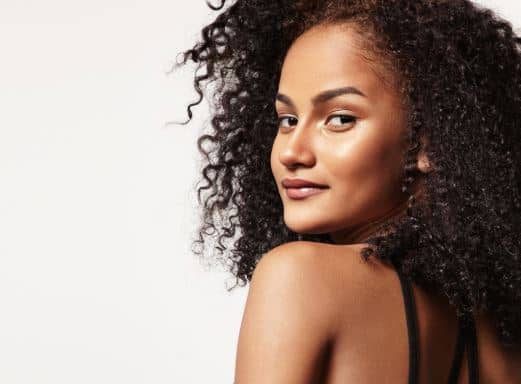 Due to the teen acne phenomena (which hardly seems exclusive to teens), there are companies that have developed acne treatments specifically targeted towards this age group. Proactiv is one such company that is changing the acne-treating game.
When you're a teenager, the ease of a product should not be taken for granted, nor should the effectiveness. When you have your Winter Formal coming up tomorrow, you're going to need to get rid of that zit, like, yesterday. That's where the Proactiv X Out wash-in comes in to save the day (and date).
X Out By Proactiv Explained
Dubbed by proactive as "the 1 step wonder" the X Out is a facial wash treatment that can be used in 3 different ways. You can either use it as your regular facial wash, for morning and evening, as a leave-on mask or as a dab-on for specific problem areas.
Most acne treatments come with several different products you have to use in conjunction in order to see results. This is like a three-step program all in a single product. You don't always need a whole regime to achieve clear skin. It just takes one bottle that can do it all.
Teens just don't have the time – or patience – for those complex teen acne treatments. But that really shouldn't mean that they should be suffering any more than those of us who do. This all-in-one treatment washes medicine into your pores and leaves it there to do its job throughout the day or night. The way it works varies on how you're using it.
If you're going for the wash-in treatment than use it twice a day as a cleanser. Leave it on for two minutes before rinsing off – always with tepid water to get your blood flow going. For a facial mask, when you're in need of a more intense cleanse, leave it on for ten minutes while you catch up on your latest Netflix episode and then rinse off.
And lastly, if you need something that's going to clear specific problem areas, dab it onto those stubborn zits before bed to see results the following morning. Whatever you're looking for the X Out solution is an easy fix to those acne problems.  
Proactiv X Out Ingredients Breakdown
The most important part of any treatment is the ingredients used. As a general rule, we should all be fluent in understanding the substances that we put on our faces and bodies. With this in mind, the X Out ingredients are set to have your acne cleared up in no time.
Polyethylene Beads
These smooth round beads exfoliate your dead skin cells to keep your epidermis super fresh. I think it's important to note that while these beads make great exfoliants they're non-biodegradable. So, when we wash them down our drains (by the billions, daily), they stay in the ocean and affect the wildlife.
But if you're looking for skin benefits alone these beads can't be disputed. They wash away dead cells effectively leaving your skin ready to renew. This allows for products to be readily absorbed into the skin and work more effectively.
Glycerin
Glycerin is a humectant derived from plant substances. This means that it attracts water and seals it into the skin. It's a super hydrant that's not oil-based – which is exactly what you need if you're suffering from acne. This substance is extremely gentle on the skin and protects the epidermis.
Menthol
This organic compound provides your face with that 'cool' feeling. Menthol is great for that blast of freshness in the mornings when you need that extra pick-me-up. This is more than just an "Ice Slap" as Proactiv warns, it's also a great anti-inflammatory to reduce the redness that comes with acne.  
Head To Head: Proactiv X Out vs. Proactiv Plus
A number of different treatments to help you on your way to clear skin by Proactiv. While the X Out is specifically geared for teenagers, their Proactiv Plus 3 step-system is still a viable option. So how do you choose one over the other?
The Proactiv Plus blends the principles of their Combination Therapy with Proactiv's Smart Target technology to give you a deeper, healthy cleanse that your acne-prone skin needs. You need to be on top of using the three different products that come in the system in order to maximize results. And that's why the X Out is more suited for teens.
Between school, a part-time job and hanging out with friends, teenagers don't have a lot of time left to be worrying about what their face looks like. Your teenage years are stressful enough as it is. Why wouldn't you go for a treatment that gives you fast results with fewer steps?  
Kid-friendly is essentially what it is. And although teenagers will swear they're "basically adults now, mom!" the truth is they can't be dealing with three separate treatments. They just want their acne gone.
If your acne is a little more severe than usual, then you don't need to be choosing between one or the other. You can start off with the 3 step-system to clear your skin and then move onto the X Out to keep your skin that way. Whichever treatment you choose, acne is sure to be removed from your list of teenage angst.
Proactiv X Out Review
The best-selling aspect of this product is the all-in-one factor. If one product is doing it all, then why would I need three separate ones to get the same job done? Although this product is geared at teens, I think anyone who's looking for that minimalist routine would benefit from the X Out acne treatment.
The bottle recommends you use it twice a day. Teens should be washing their face morning and night anyway, so this isn't too big an ask. I would warn though, that if you have sensitive skin maybe only use it once a day as it could irritate your skin.
Thanks to the microbeads and the minty freshness your face really feels like it's getting that thorough cleanse. Because of the high percentage of Benzoyl Peroxide (8.5%!) in this product, I would be cautious to religiously moisturize my face after every use. The product goes deep into the pores and strips it of any excess oils and bacteria, but it has the tendency to take some necessary moisture with it.
It's not surprising that acne treatments dry out the skin because they're sucking all the bad oils out and encouraging your skin to start producing its own natural oils. This just means that you need to follow up with an oil-free moisturizer to balance it out. After washing your face, you should anyway be following up with a moisturizer to lock in moisture and create a barrier between your skin and the external elements.
How Long Does Proactiv X Out Take To Work?
With any treatment, and especially acne ones, you're using it because you want fast results. The X Out treatment works most effectively over time, but you can see results relatively quickly. By the second week, you should be starting to notice less reddening.
After three months (depending on the person, obviously) there really is the only odd pimple here and there. This will vary from person to person, but with any new skin care routine, you should wait for six weeks to really see results – unless you suffer from allergic reactions or irritation.
With any acne treatment, you also have to be diligent to also adjust your lifestyle and not just depend solely on the product. This includes eating a balanced diet to ensure your face is able to renew and make the most of nutrients and vitamins. In addition to a balanced diet, drinking plenty of water is advice that shouldn't be new to acne-sufferers. Staying hydrated helps your skin renew and encourages the regeneration of cells.
For best results, you should be extra careful to not touch your face with your hands. Our hands are usually hotbeds of bacteria and touching our already sensitive skin just exacerbates the problem. If you've put some lifestyle changes in place prior to this treatment, then you're well on your way to seeing results from the X Out.
Conclusion
When it comes to any treatment, the less hassle the better. This is even truer when it comes to teens and their drama-packed lives. The X Out is an all-in-one treatment that contains ingredients specially formulated to blast acne from the root cause. It contains a moisture complex as well as exfoliators to regenerate and hydrate the skin from within.
The treatment also includes 8.5% Benzoyl Peroxide which is a prescription grade substance to penetrate deep into the pores to kill bacteria.
This easy formula is created not just for the teenagers out there, but also for the minimalists who aren't going to bother with the hassle of a three-step treatment. With that being said, before using any chemical-based treatments, it's always best to start with subtle lifestyle changes to take care of your skin.
Eating a balanced diet filled with antioxidants and fatty fish, as well as keeping your skin adequately hydrated are essential precursors to any treatments. Following these changes, I would still be cautious of using products with ingredients labels that I can't read.
A honey facial mask or ACV treatment should be your first call as they really deal with the root of the problem. Nevertheless, if you're looking for a go-to, quick-fix then X Out could be the place to start.