Perfekt Beauty Company Review: Perfect Beauty From Per-fekt!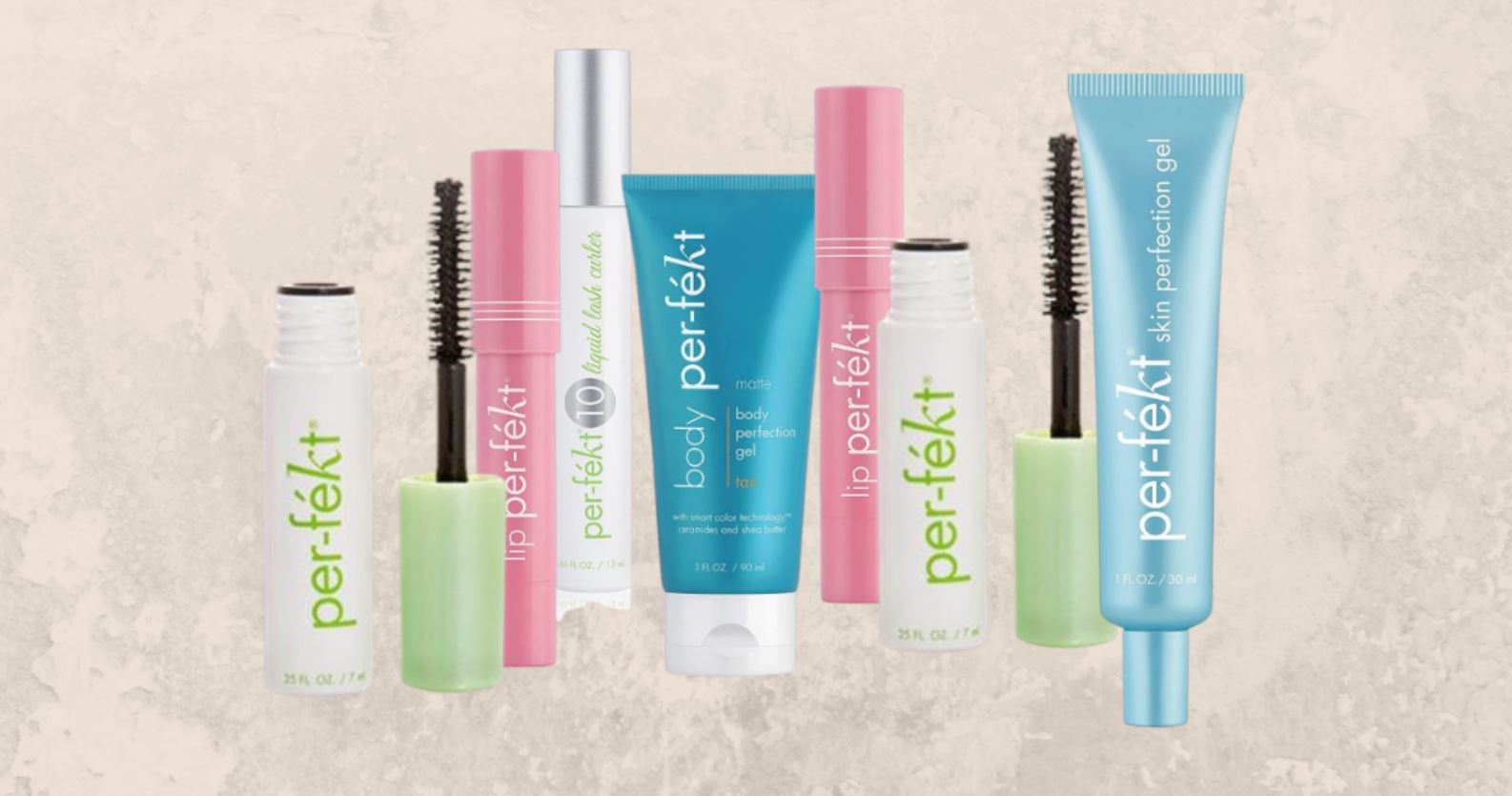 You're beautiful; you don't have to cover yourself in makeup until you're almost unrecognizable. Especially when you're talking about every day, you don't want to have to spend an hour in the morning applying your makeup.
But let's face it, no-one has completely flawless skin and features, and a little bit of makeup can help cover the minor imperfections you don't want to see and help you feel comfortable and happy in your own skin. Per-fekt Beauty believes that you don't have to plaster yourself with cosmetics to look and feel your best. All their products are light, natural, and bring out the best in your features, while keeping the focus on you – not on your makeup.
Perfekt Beauty Company Background And History Explained
Perfekt Beauty is all about easy-to-apply, lightweight products that are good for you and protect your skin as they enhance your appearance. It began in founder Richard Anderson's office in Hollywood in 2005, but the company has seen phenomenal success and is now featured on beauty sites and in stores around the world.
Perfekt Products Review
Perfekt Makeup products have a few things in common: they all have more than one function, they are all healthy and good for your skin, and they all work to enhance your natural beauty without giving you a heavy makeover look.
Although their product range isn't as diverse as other cosmetic companies, what I find to be unique about this brand is that they aren't focused on covering every single product out there; rather, they focus on perfecting each product they do produce, which is reflected in the quality of their cosmetics.
Perfekt Mascara Liquid Lash Curler Review
The Perfekt Mascara Liquid Lash Curler works as a lash primer, mascara, and eyelash curler in one. It's buildable, so you can choose to have a regular mascara look or an extended-lashes look. I have never used an eyelash curler because the thought of clamping something onto my eye just freaks me out. So, this product was pretty cool to discover!
To apply, pull your eyelid upwards so the mascara wand can reach the roots of your lashes. You'll notice that the wand is not straight, but curved, like your eye, which helps it to function as a lash curler would. Starting underneath your lashes, from the roots, wiggle the wand back and forth while slowly bring it up to the tips of your lashes. This will give you maximum volume and length. Repeat the process as many times as desired so you can achieve your perfekt look.
Perfekt Skin Perfection Gel Review
The Perfekt Skin Perfection Gel is a primer that smooths out fine lines, covers redness and minimizes your pores. Although it is buildable, it won't give you the look of a full face of foundation. However, it's perfect for every day when you want to have beautiful, flawless skin, but don't want to look like you're wearing makeup. Simply pat all over your face for a natural, healthy finish, without the caked-on look.
The perfection gel comes in five shades, including translucent, which works for every skin tone. If you're looking for a foundation that will give you full coverage, this is not it.
However, if you're after something that will help you achieve your most natural and beautiful self, by covering any redness or imperfections, you might want to give this product a try. Plus, it's enriched with vitamins A&E, so it's healthy for your skin and feels great on application.
Perfekt Lash Perfection Gel Review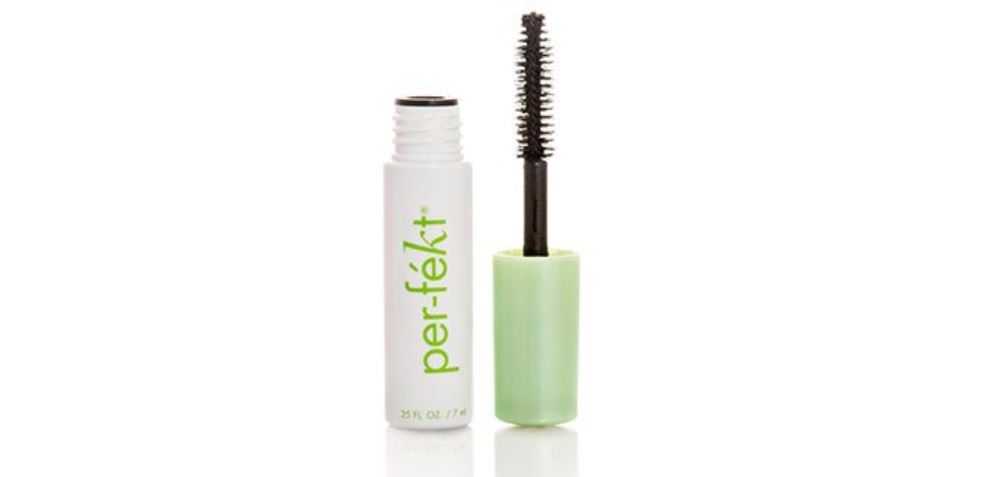 The Perfekt Lash Perfection Gel is better than your average mascara – it goes on and removes easily, it feels light on the lashes, doesn't clump, and works better than most mascaras to give your lashes volume and definition. Like all Perfekt's products, it aims to enhance your natural beauty, rather than cover it up with a whole lot of unnatural-looking makeup.
The product itself is a lash primer and mascara in one, and it also conditions your lashes, making it appropriate for those who are usually sensitive to eye makeup. It comes in two colors, Flash – a dark black, and Blu, a royal blue. Although I couldn't find it for sale on the Perfekt website, I did find it on Sephora websites around the world (though not on the US one), and also on Amazon. So, if you're interested, you can check out the Lash Perfection Gel there.
Perfekt Matte Body Perfection Gel Review
Like all Perfekt products, the Matte Body Perfection Gel is made with nourishing ingredients, like shea butter, so it's healthy for your skin and helps you feel great. What this does: this Gel works as a moisturizer and a bronzer to smooth and cover any blemishes on your body. Because it's tinted, it also gives you a beautiful tanned look, particularly if you have very light skin.
It's better than using a bronzer, because there is virtually no shimmer, so you won't be able to tell that you're wearing anything – it's like your skin, only better. While it isn't a self-tanner, it's tinted in color, so it definitely gives your skin a darkened look if you're very light; however, it's universally flattering for all skin tones.
The Body Perfection Gel is not waterproof. I can't work out if that's a positive or a negative; it's really a bit of both. Negative, because when you go swimming it's likely to come off, but positive, since it's easy to remove in the shower and you don't have to commit to the darker look for any longer than you want to.
This product is especially effective on dry skin, and a little bit goes a long way, so don't slather it on. Apply it to your skin without anything underneath – this product also works as a moisturizer, so applying moisturizer underneath is unnecessary and might interfere with the Body Perfection Gel's functioning.
If you're looking to dress up a bit, but don't want to commit to a long-term tan, check out Perfekt's Matte Body Perfection Gel. It will give you a natural, "sun-kissed glow", without the fuss or commitment, and you can build it up to achieve a lighter or stronger tone of your choice. The Perfection Gel now comes with an SPF version, so if that's important to you, it could be a good option for your body.
Perfekt Lip Per-fekt Balm Review
Another beautiful, natural product from Perfekt: this lip balm enhances your lips but is perfect for everyday use since its effects are not overdone.
Like most lip balms, this product moisturizes and soothes your lips; unlike most balms, the color is buildable, so you can choose to add a touch of shine to your lips or have a stronger color by adding more coats. It comes in six beautiful colors, and it gives that classic made-up-without-wearing-makeup look. It's not the product for a night out, since its effects are so subtle, but you'll love it for during the day. Plus, it has a fresh, minty smell, which adds to its fresh feel.
Is Perfekt Cruelty-Free? Are Perfekt Products Vegan?
Per-fekt Beauty lives up to its name: it is 100% cruelty-free, does not test on animals, and does not sell its products in China. When it comes to your makeup products, it might be tempting to just find the cheapest option or the most effective option or whatever is on-trend right now. But the truth is that more often than not, your makeup products might be tested on a cute little bunny or puppy. With the rising awareness for the need for cruelty-free practices, Perfekt Beauty provides a breath of fresh air and proves that you can look beautiful without hurting any furry friends. What's more is that Perfekt Beauty is not only cruelty-free, but it is also a vegan-friendly cosmetic company! It's a win-win.
Conclusion
If you're passionate about healthy, good-for-you products, and want to look better without having to spend a whole chunk of time in the morning on your makeup, Per-fekt might just be the perfect brand for you. Their makeup can help you improve your everyday look in seconds, while still being true to yourself and not hiding behind your makeup. All in all, while this won't be my go-to brand for when I want to dress up, it's definitely a good choice for that flawless and natural effect.