Natural Ways to Add Moisture to Your Hair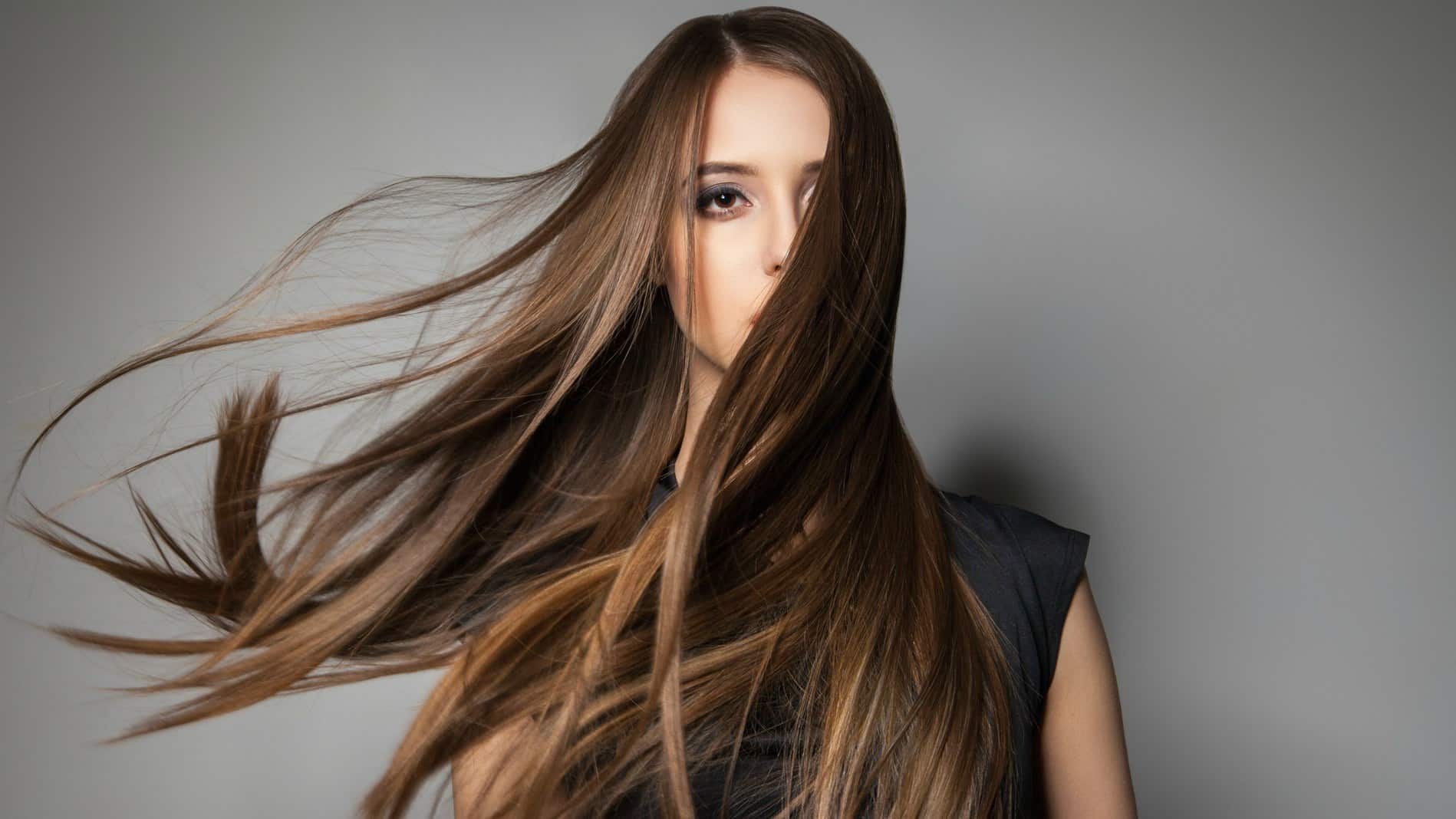 When it comes to hair care, moisturizing is sometimes overlooked but it's actually a crucial step for styling and maintaining healthy hair. Moisturized hair is shinier and happier, making it essential for overall hair wellness. Taking it a step further, opting for natural ways to moisturize your hair is even better. Many hair care products contain potentially-harmful chemicals like sulfates and parabens that strip hair of hydration. By avoiding harsh chemicals and embracing natural methods of increasing moisture, you can significantly upgrade your hair care routine!
Benefits of Naturally Moisturized Hair
Proper moisture is key to maintaining the structure of your hair and protecting it from environmental stress. When you use natural methods to moisturize your hair, you can enjoy healthier, shinier, and more voluminous locks on a regular basis! 
Hydration 
When your hair is properly hydrated, it becomes a fortress against dryness and external stressors. By infusing your strands with moisture, you're giving them the nourishment they need to stay resilient and strong. Hydrated hair has a remarkable ability to retain moisture for longer periods, which means it's less prone to becoming dry and brittle.  
Smoothness And A Natural Shine
By naturally moisturizing your hair, get ready to experience a whole new level of softness and smoothness that you can't help but touch and admire! Say goodbye to frizz and tangles, because well-hydrated hair becomes a breeze to manage and style. No more battling with stubborn knots or unruly strands. Oh, and let's not forget about that enviable shine! Natural moisture turns your locks into radiant light reflectors, giving your hair a healthy, vibrant shine!
Improved Strength And Enhanced Elasticity
By keeping your hair hydrated, you're giving it the strength and resilience to tackle whatever comes its way. Moisture also adds a touch of flexibility, so your hair can bounce and stretch without any worries of breakage or damage. And hey, curly-haired folks, listen up! Enhanced elasticity means your gorgeous curls can maintain their natural pattern with ease. 
Moisturizing Hair through Proper Hair Care Routine
A proper hair care routine is the secret to unlocking the full potential of your locks. In this quick guide, we'll take you through three essential steps that will transform your hair from dull to dazzling!
Step 1 – Gentle Cleanse And Nourishing Conditioner
Begin by using a gentle, sulfate-free shampoo that matches your hair type. Massage the shampoo into your scalp and consider using a scalp scrubber for better product distribution and massage. After rinsing out the shampoo, restore moisture and softness by applying a nourishing conditioner from mid-length to ends, avoiding the roots. Leave the conditioner on for a few minutes to allow the ingredients to penetrate the hair shaft, then rinse thoroughly for revitalized hair. Keep in mind, conditioners are usually not meant for use every day, and over moisturizing also has its drawbacks!
Step 2 – Weekly Deep Conditioning 
This indulgent ritual replenishes moisture and repairs damage for your locks. Apply your prefered treatment generously and evenly from just above the roots to ends on clean, towel-dried hair. Gently comb through with a wide-toothed comb to ensure every strand is covered. Leave the treatment on for the recommended time before rinsing thoroughly!
Step 3 – Seal With Hair Oil 
Complete your hair care routine by adding the perfect finishing touch – a nourishing hair oil like jojoba, coconut, or argan. Or alternatively, you can use a blend of carrier and essential oils. This final step not only seals in moisture but also adds a beautiful, natural shine to your locks! When applying the oil, start by rubbing a few drops between your hands to warm it up. Then, gently focus on applying it to the mid-lengths and ends of your hair, where it's most needed!
Deep Conditioning
Deep conditioning treatments have the ability to quickly revitalize your hair. These transformative products are here to pamper your locks, providing the hydration they crave and restoring their overall health!
Hair Masks 
These magical treatments can work wonders for your locks, delivering the hydration they crave and restoring their health. Packed with nourishing ingredients like natural oils, shea butter, and aloe vera, these masks primarily benefit dry, damaged, or over-processed hair. Once applied, they create a protective shield that locks in all that goodness, allowing those hydrating ingredients to dive deep into every strand. With their rich texture, these masks ensure that every inch of your hair gets the love it deserves, leaving you with manageable and beautifully nourished tresses!
Leave-In-Conditioner
Formulated with nourishing ingredients like natural oils, plant extracts, and hydrating agents, leave-in conditioners provide a continuous dose of hydration to your hair. They help to detangle stubborn knots, reduce breakage, and protect your hair from environmental stressors. Plus, they can even enhance your hair's natural shine, giving it a healthy and vibrant appearance. The best part? Leave-in conditioners are incredibly easy to use! By simply applying a small amount of leave-in conditioner to your damp hair, you're giving it an instant boost of moisture that lasts all day long!
Deep conditioners are often used once a week, or maybe twice, depending on your hair and your environment.
The Power of Oils
When it comes to healthy, hydrated hair, Mother Nature's plant-based oils can go a long way in providing and restoring valuable moisture to your hair. These oils are usually derived from flowers, plants, roots, nuts or seeds and contain powerful nourishing properties which your hair will love!
Essential Oils
These types of oils are highly-concentrated and need to be diluted, either with water or with another carrier oil. Examples of essential oils include Chamomile, Eucalyptus and Lemon, but when it comes to hair care, Rosemary, Lavender and Tea Tree are our favorites! 
Rosemary Essential Oil 
Unlock the potential of your hair with the timeless wisdom surrounding rosemary essential oil. While scientific evidence may be limited, centuries of anecdotal evidence have celebrated this oil's remarkable benefits for hair growth and overall health. By delicately coating the hair shaft and smoothing the cuticles, it creates a light-reflecting effect that leaves your hair looking incredibly lustrous and vibrant. But rosemary oil goes beyond mere aesthetics, and its moisturizing properties help lock in essential hydration, acting as a natural conditioner!
Lavender Essential Oil 
Not only does lavender share nourishing and hydrating properties with rosemary oil, it also delights the senses with its amazing, sweet, floral scent. Lavender offers a multisensory experience that enhances relaxation through its aromatherapeutic capabilities. While moisturizing the hair shaft, lavender acts as a formidable ally against dryness and frizz, leaving your locks smooth and manageable!
Tea Tree Essential Oil 
This remarkable essential oil offers a multitude of benefits that can revolutionize your hair care routine! One of the standout advantages of tea tree oil is its natural astringent properties, which work wonders in balancing the scalp's oil production. By regulating sebum levels, it prevents the excess oiliness that can lead to greasy  hair, while simultaneously protecting the scalp from becoming overly dry.
Carrier Oils
Specially formulated from lightweight, plant-based ingredients, these oils provide exceptional hydration and nourishment for your precious locks. When combined with other nourishing oils, they form the perfect foundation for creating your very own DIY hair treatments!
Coconut Oil 
Packed with essential fatty acids, vitamins and minerals, this versatile oil deeply nourishes and moisturizes your hair from root to tip. Hair is composed mainly of protein, and daily exposure to environmental factors and styling tools can cause protein loss, resulting in weakened and brittle hair. Coconut oil helps to reduce protein loss by binding to the hair shaft and minimizing damage caused by these external factors, keeping your hair strong and resilient! 
Jojoba Oil 
Derived from the seeds of the jojoba plant, this natural oil closely resembles the sebum produced by our own skin, making it an excellent moisturizer and conditioner for both the scalp and hair. Jojoba oil acts as a natural sealant, locking in moisture and preventing water loss from the hair. This protective barrier helps to shield the hair from external factors that can lead to dryness, such as heat, sun exposure, and harsh styling products!
Avocado Oil 
Avocado is not only a nutritious fruit for your body but also offers remarkable hydration benefits for your hair. This fruit can do a lot for improving the overall texture of your hair. Whether you have coarse, dry hair or fine, brittle hair, avocado's hydrating properties help to soften and smoothen the hair fibers, adding a touch of silkiness and improving overall texture!
DIY Recipes With Naturally-Derived Ingredients 
There are hundreds of different DIY recipes you can try and many different combinations of oils, fruits, vegetables and plant extracts that you can experiment with. Here are a few very simple DIY formulas that will not only provide hydration for your hair, but also effective nourishment! 
Argan And Rosemary Hair Oil 
You can make a moisturizing rosemary and argan oil spray by combining 1/2 cup of distilled water with 2 tablespoons of argan oil and 5 drops of rosemary essential oil. Spray onto damp hair and style as desired. Sit back and enjoy the benefits of this DIY recipe for adding moisture to your hair!
Avocado Hair Mask
For a deep conditioning avocado hair mask, mash a ripe avocado and add 2 tablespoons of coconut oil and 5 drops of tea tree essential oil. Apply the mask to damp hair, leave it on for 30 minutes, and rinse thoroughly! The creamy avocado will provide nourishment, while the carrier oil and essential oil will deliver nutrients and boost your hair's hydration!
Jojoba Hair Oil Blend
Create a nourishing hair oil blend by combining 2 tablespoons of jojoba oil with 4 drops each of lavender, rosemary, and ylang-ylang essential oils. Mix well and massage the blend into your scalp and hair, leaving it in for at least 30 minutes or overnight for optimal hydration. Rinse out with a gentle shampoo and consider applying conditioner!
Conclusion
Proper hydration is crucial for maintaining the structure of your hair and protecting it from environmental stressors. Prioritizing natural methods of moisturizing your hair can bring numerous benefits to your overall hair health and appearance. Natural moisturization provides your hair with the nourishment it needs to stay resilient and strong, preventing dryness and brittleness! By embracing a hair care routine that avoids harsh chemicals and incorporates natural and plant-based ingredients, you can upgrade your hair care regimen and achieve healthier, shinier, and more manageable locks. Take the time to find your very own routine, and your hair will thank you!