Matrix Brass Off Conditioner Review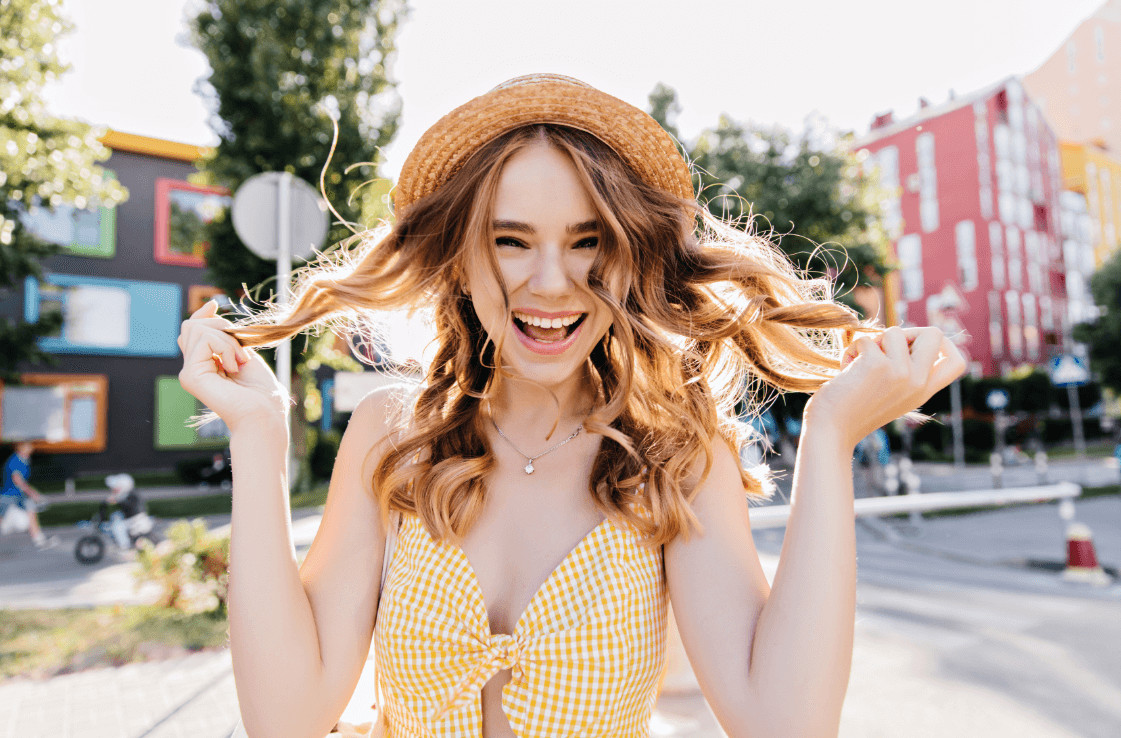 Your hair situation can be all it takes to make or break your day. A nice cut, no flyaways, and the right 'do are essential to having the day start off right. Yet let's not forget about color! Hair color is an essential part of the hair care routine, whether you opt to go natural or you prefer a color assist.
Brassy hair can happen for a variety of reasons. But the one thing that's for sure is that it's not fun. This is where the Matrix Total Results Brass Off Conditioner comes into play. Keep on reading to learn how it can help!
Matrix Company Overview
Enter the Matrix, people. Founded by Arnold and Cydell Miller in 1980, Matrix was not the couple's first business venture. The company was created to provide professional products for salons and individuals, and to elevate the status of the hairdressing profession (and of hairdressers themselves). This is our Matrix Total Results Brass Off Conditioner review.
Brass Off is precisely what it sounds like. It is a series of products tailored for those who are affected by unwanted brassy tones in their hair. Those who are interested in cooling down their yellows and oranges would do well to incorporate a purple or violet product such as this into their hair care routine, at least every now and then, to better showcase their true colors, be they natural or synthetic.
Take Me Straight To Buy Top Matrix Products
What Is Brassy Hair? Brassy Orange Hair Explained
Brassy hair appears chiefly due to two things:
A – your natural hair color, which usually starts to creep up several weeks following a dye job, when the color starts to fade a bit.

B – damage, namely the effect of hard water, a polluted environment, and/or the products you use in your routine. 
The cooler tones of your hair will fade more quickly, leaving the warmer tones in your strands. The warmer yellows and reds are known as brass, and even though some don't see it to be too problematic, there are those who are interested in a more uniform look for their locks. Using a purple hair care product can help to prevent and correct the appearance of brassy tones in your hair.
Purple Conditioner Explained
The purpose of conditioner (purple or not) is to replenish and revitalize the hair, mostly after shampooing. The shampoo cleans, the conditioner nourishes, brings back balance, and detangles the strands. Using a purple conditioner on color-treated blonde hair helps to keep the tones in line. It cancels out the warmer colors which may be popping up.
The idea is pretty straightforward: violet and yellow are on opposite sides of the color wheel. Introducing purple (or violet) pigments into your hair strands will help to keep the yellow/orange colors under control, and leave the hair looking less brassy after you rinse out the product.
Matrix Brass Off Conditioner Ingredients Breakdown
As professional hair care products go, this one is okay ingredients-wise. It contains no gluten, no parabens, no sulfates, and no nickel. Of course, it does have ingredients which are similar to those, and whose job it is to increase the life of the product and maintain the hair. It also has fragrance/parfum in it, which (in my opinion) is almost never a good thing. At least it's the last ingredient listed on the label, which is some comfort.
Different alcohols, thickeners, and skin/hair conditioners are used in the formula. Again, nothing unusual, and the same goes for the different acids and fats used. The soybean oil which this conditioner contains is a nice touch, and it can add a lot of vitality to dry, brittle, and/or damaged hair. Needless to say, those who are severely allergic to soy should probably refrain from using it. Although, some could probably be fine with simply taking care to not get any product in their mouths when applying or rinsing.


These ingredients are considered safe for natural and color-treated hair, but keep in mind that this conditioner is not meant to take the place of your ordinary conditioner. This is a product meant for occasional use, though the company recommends using it every other day. Using too much of it too soon may cause unwanted pigment augmentation in your hair strands, affecting the non-brassy tones as well. Chances are that's not what you signed up for.
Matrix Brass Off Conditioner Review
The company recommends using this conditioner in conjunction with the shampoo sister-product. Obviously, the company will want you to buy and use both, but I feel it's not a real necessity. You can shampoo with anything which gets your hair clean, and then follow-up with this purple conditioner.
That being said, if you want the product to be more effective and yield visible results, it's recommended to use a purple shampoo of some kind prior to the conditioner. The color of this conditioner is considerably lighter than purple shampoo – which is usually dark purple – so you probably can't count on the conditioner's pigments alone to provide you with all of your brassy needs.
I found that this product is better used for preventing brass rather than fixing an existing condition. As a preventative measure, rather than a corrective one, this conditioner certainly does its job. Remember to start with a smaller amount, and then work our way up if needed.
As for its nourishing qualities, they were definitely felt. It left my hair feeling soft and smelling good. Just because I am not a fan of fragrance in hair care products, doesn't mean I can't appreciate it when it works.
Take me to Amazon: Matrix Brass Off Conditioner
Conclusion
For the results and the whole experience, I feel this product is worth the price. It's fair. This won't transform your brass overnight, but with continued use (and depending on your circumstances) it will be able to banish brass and keep it out of your dyed tresses.
A word of caution: because this is a pigmented product, use it with caution when applying and rinsing. Any clothing, tiles, towels, things, stuff – anything – that comes into contact with the conditioner may be stained. Use gloves if you want, and take care to keep the product in your hair, and out of everywhere else.
Some don't care about brass, and that's cool. But those who do will be able to find some relief with Matrix's Brass Off series. It won't be everyone's go-to, but it is very much worth testing out. Colored hair, and especially blonde colors, can be a lot of fun. Just make sure you're happy with the results long-term, by using purple shampoo and/or conditioner between hair appointments.