Make Up For Ever Flash Palette Review: You'll Want To Use It Forever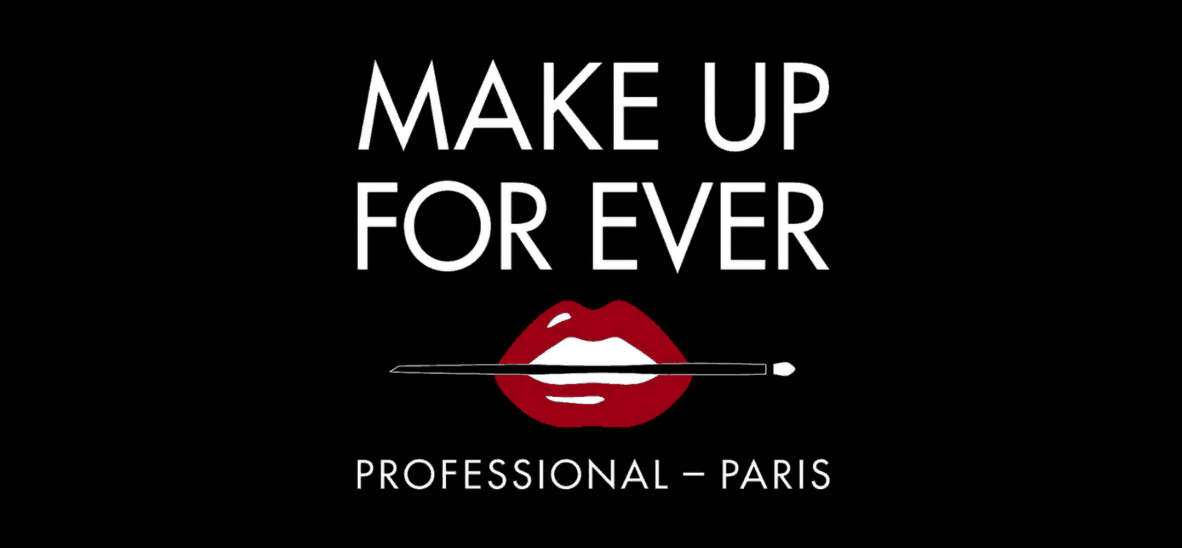 Dany Sanz. I didn't know the name before I started writing this, but I certainly knew the products. My favorite lip liner is a Make Up For Ever. I was always skeptical of lip liners. After all, I don't need to look any more like a character from The Nanny than I already do. Also, I wasn't even sure that they do anything. But this one did. And the shades! So many options!  
How is this product so good? Let me take you back to Paris in the '70s. I'm serving you avante garde performance, I'm serving body paint realness. It's all there. It's Paris, mon cher! Anyway, hidden backstage is an artist, Dany Sanz. At this point she's a sculptor, but that is not where fate would take her.
One of the performers asks young Dany to paint their entire body. Dany is hooked. She sees the way the paint molds with the movement, the need for the intersection between makeup's color and paint's opaque longevity.
If you've ever been backstage at an avant garde performance, it's the strangest experience. It's some parts disillusionary, but more parts a magic on it's own. The audience wants to see the finished product, but backstage is the transformation from barista – hey, we all need a day job-  to mystical creature. The backstage is a community of a different color, and Dany Sanz was renowned for cultivating that community.
Sanz created her first makeup school in the '70s, bringing that community vibe with her. She trained her students in the most quality techniques. She worked away on her own formulas in what was referred to as 'the cellar', which later became her first boutique at 5 rue La Boétie in the 8th district of Paris. Sanz brought the avante garde to new heights and to your bedroom.
In 1999, Sanz joined the LVMH group. Snaps to Louis Vuitton- they kept all the integrity of Sanz' product, putting it out there on the grand platform of couture brands. If it wasn't for this partnership, who knows if Make Up For Ever would be in our stores. It might have only been known to those few professionals at the peak of their game.
High quality doesn't even begin to describe this fierce women's line. Sanz was approached by the performers of the Parisian Aquatic Ballet to create a waterproof eyeliner at the professional level. Not only did she deliver, she tested it for athletes too. Professionals of all kinds were itching to try her products!
The name of the company comes from Sanz' commitment to make makeup "for pros, for you, forever".
It's for the pro inside all of us. 
Speaking of seen, Make Up For Ever was the first company to create a line of HD products. Remember when HD TV came out and everyone was all excited- until we watched it and found out that people shouldn't be in HD? As if performers don't get enough exposure, now let's add a lens that exposes every pore from meters away. No thank you. As recently as 2015, Make Up For Ever has been perfecting their makeup technology, running right alongside film technology.
Make Up For Ever Flash Palette Overview
It's won awards and captured the imagination. By imagination I mean Instagram. Do yourself a favor and go get inspired by #flashpalette and settle in for some mesmerizing looks.
As you would expect from an ex body painter/sculptor/makeup artist, this palette does not disappoint. I love looks. I will invent reasons to put glitter on my face. For my last birthday, my friends even took me to a theme park just to get my face painted. And it's safe to say I did not turn 9.
This palette is so creative, so expressive, and so fun-loving that every day can be a birthday with this palette. Listen, I'm not saying that we should all have flowers painted over our eyelids at all times. I'm just willing you to imagine how much better the world would be if we at least strove for that.
Ok, I'll be real with you- you don't have to use this palette for a full beat, I just get excited. I'm going to go through a bunch of different things this high-quality palette can do for you. First, I want to explain what I mean by high quality. The creamy density with which each pod is packed means you will become so attached to this palette. It will move houses with you, it will go through at least 4 hair changes with you, it may even graduate with you.
A little goes a very long way with this one. Assuming you aren't going all out on your average Tuesday. If you are, slay! Though you will be looking at a heavier investment…but you already knew that.
Using The Palette
So, getting into daily use. If you use just a little bit of this baby on your eyelids, it's an incredibly effective eye shadow base. Because it's buildable, it can act as a simple base or as a color booster. The buildability also lends itself to being a great foundation but an even better contour, in my opinion.
Getting a little more technical, the greens and reds are perfect complements to concealer to counteract redness in your skin or black circles under the eye. The way it works, if like me you have red undertones, is that you can mix a little green into your foundation to take out that beetroot flush. And the red works in the reverse. If you have an olive complexion and find yourself coming off a little grinchy, mix in a little red and voilà!
My personal favorite is using the blue as a lip color. I love a good bold lip. If you have a red lipstick that has a more orange undertone, you can mix it with your blue for a warmer red. Colors are amazing.
Also, I'd like to take a minute here to talk about the color names. As a lover of words, I get pretty excited by the fun names of nail polish, lipsticks and eye shadows. In fact, confession: it's a dream of mine to name cosmetics. It would be so much fun! And think of all the free merch! But, when it comes to Make Up For Ever, they are just pure quality. Blue is blue, red is red.
The same can be said for their packaging. They use clear plastics and solid fonts. You're not paying for marketing, you're paying for incredible, professional-grade makeup.  
Creating Makeup Art
Back to the product. Eyebrows are back in a big way. People are returning to their natural shapes and thickness, so where to from here? Eyebrow color blocking? It's been a tried-and-true look of the avant garde from the first performer. But eyebrow coloring is really picking up speed in mainstream circles.
I myself have yet to try it, but mostly because I haven't found a product that would take my look through the whole night- and I don't want to look like a sad clown. But this might just be the product that will commit my look to the wee hours of the morning.
Let's get into special effects. Or as it's known in the industry, FX- you're welcome. With every tutorial on YouTube, you don't need to be a professional makeup artist to pull off a good fake gash or go full-on skull face. I get that not every day is Halloween, but there are such fun things to do with this palette that will stay all day and just add a little sparkle to your life. And if you're only looking for little bit of sparkle here and there, as I said earlier, it will last the rest of your life.
Have you ever seen a sunset eye or sunset lip? It involves a gradient of yellows, oranges and reds to make a sunset on your face. It sounds extravagant, but it's very simple and almost as breathtaking as the real thing. Each day people are coming up with everyday looks that incorporate color and the avant garde. Yet is it avant garde if everyone is doing it? Well, that depends on you.
If you're creating, then it's avant garde and you have my permission to call it that.
Conclusion
This product is not just an investment, it's the investment. From it's bohemian-creative mad-scientist beginnings to its worldwide status as the professional standard, Make Up For Ever is a brand that everyone can turn to in order to achieve a flawless look. And the Flash Palette does not disappoint, delivering vibrant, creamy colors that you can use for practically any makeup needs.
Sanz' vision and dedication are really a testament to the idea that if you follow your passion, the rest will come. It starts with a look and ends with an empire.