Loreal HiColor Highlights Review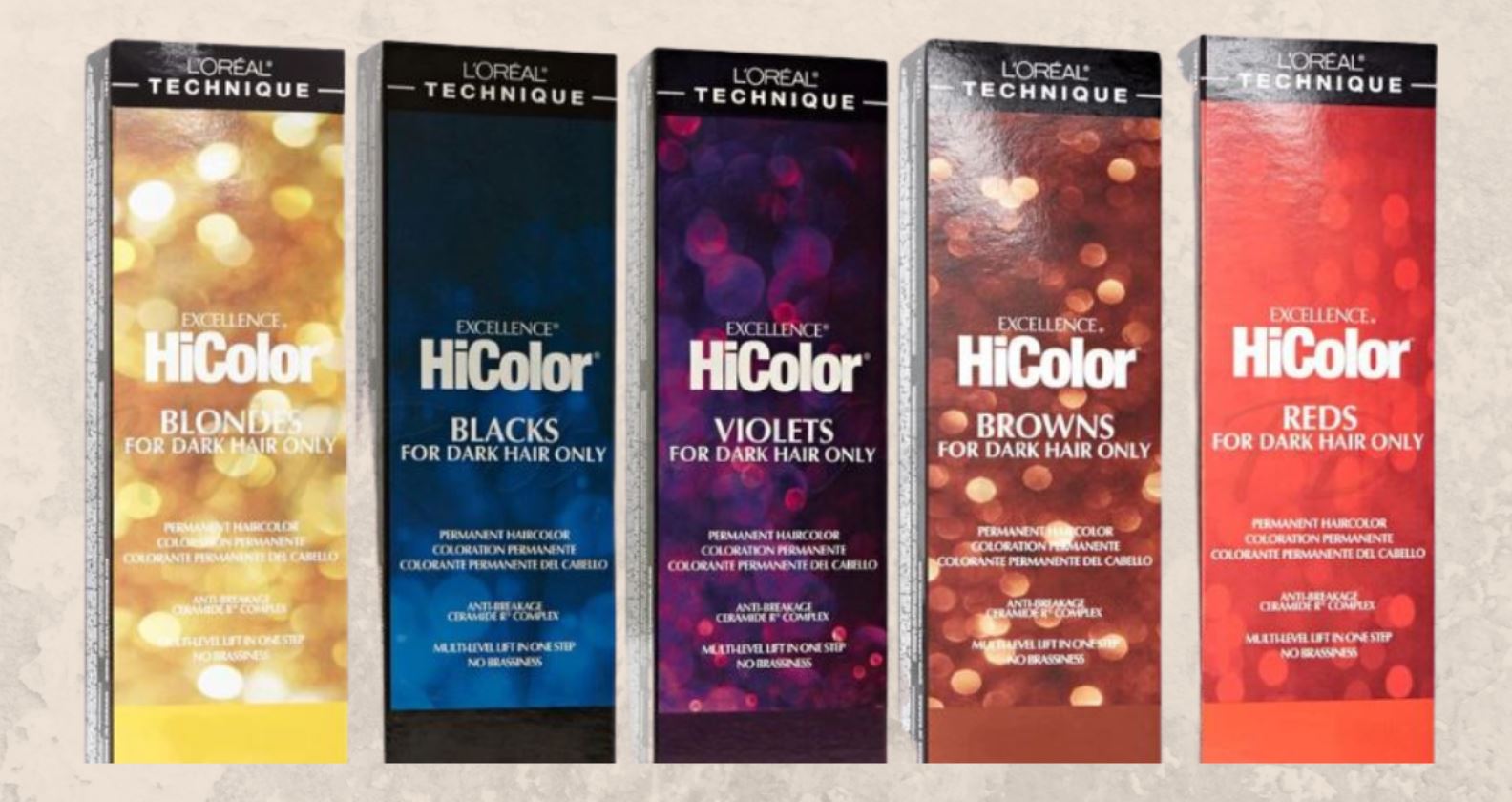 I know someone who used to wet her hair with lemon juice before sitting in the sun. Results? Streaked, golden highlighted hair. I didn't used to go as far as rinsing my hair with lemon juice, but I did make sure that my hair was facing the sun when I was outdoors so that I could get maximum color. This was until I enjoyed a few consecutive winters as a result of traveling back and forth between countries with opposite climates. The color of my hair was turning duller every winter, at which point I decided it was time to deposit some unnatural color to my hair.
Unfortunately, I still had not discovered L'Oréal's long-lasting HiColor. Instead, I stepped into an unknown salon and got my hair bleached. The color looked terrible. The highlights were too light for my hair, and in my first summer they turned an even lighter, unnatural orange tone. When I went to dye them back to the color of my hair, the hairstylist grimly informed me that there was no way she would manage to revert the highlights back to the same brown color of my hair and it would just look off. Other than applying a toner to darken the highlights (or dying my entire head brown – I opted out of that idea), there was nothing for me to do but wait for them to grow out.
Why am I sharing my sob story? It's been a while; I've gotten over it. But I wish I had known at the time about L'Oréal's long-lasting highlights. They are specifically designed to show on dark hair and do not require bleaching your hair first. I later discovered that I was supposed to stay away from bleach. On dark hair, bleach can turn an unwelcome orange shade.
What Is L'Oréal's HiColor?
Let's get started with the basic question: What is L'Oréal's HiColor? It's a long-lasting hair dye specifically formulated for dark hair (black to medium brown). The dye can be bought over the counter and applied yourself at home. No pre-lightening is required, and the intense color is deposited in only thirty minutes.
Top 5 L'Oréal HiColor Colors Breakdown
1. Loreal HiColor Red
Blonde highlights can look a little off on dark or black hair. That's why there are so many other colors for the dark-haired girls to highlight their hair with. Red highlights are one of them. They look gorgeous on dark hair! They may not look natural, but they certainly add vibrancy and color to dark hair.
2. Loreal HiColor Violet
If you love violet, this one's for you. The color blends beautifully with dark hair. There are reviewers who recommend using the color on lighter hair tones, as the color showed mildly on their dark hair. However, if you're seeking natural-looking highlights, the deep violet is a good choice.
3. Loreal HiColor Black
If your hair is already black and you're looking for a vibrant color, you may want to go for a brighter color, such as the red HiColor. The black HiColor may not do much for black hair, but if your hair is a medium brown and you love intense, dark color, the black will deliver a beautiful, dark tone to your locks. Black is one of those colors that can really transform an appearance.
4. Loreal HiColor Brown
Available in a variety of shades, the brown HiColors are perfect for anyone looking to dye their hair a natural, rich brown. If you're a natural brunette, you can choose to go lighter or darker for a new look. Otherwise, the brown can deposit beautifully on black hair or blonde hair.
5. Loreal HiColor Blonde
Sandstone blonde is designed to lighten medium to dark brown hair. The smooth cream formula delivers a shimmering glow to hair. You can achieve a sun-kissed look in less than an hour in the comfort of your own home.
Is L'Oréal HiColor Safe For Hair?
Is L'Oréal HiColor safe for hair? This is the big question. I would ask: is any hair dye safe for hair? To be honest, hair dye does do something to your hair. Hair dye needs to break through the cuticles, the hair's natural protection, to set permanently. Once the dye has broken through the cuticles, peroxide strips away the natural hair color so that the new pigmentation can set. So, two things are happening here: you're breaking through your hair's natural protective barriers and you are exposing your hair to peroxide which is a drying substance – obviously, both could cause some hair damage.
Infrequent dying followed by proper conditioning and hair care should not cause noticeable hair damage. The noticeable damage occurs from constant dying and from leaving dye on the hair for too long. The longer the dye is left on the hair, the longer the cuticles are exposed. This makes the hair likely to sustain more damage. Over-dying hair may cause hair breakages due to dry, brittle hair. The rumor that dying hair can cause hair loss is just that, a rumor.
I imagine L'Oréal's long-lasting HiColor is less harsh on the hair than permanent dyes. The reviews for L'Oréal's HiColor are mostly positive, although there are people who experienced noticeable hair damage from using the dye. You may notice that your hair is a little dryer than usual after applying the color. You can combat this by using hydrating hair products such as argan oil. L'Oréal recommends using shampoo and conditioner specifically formulated for color-treated hair and adding a hair mask to your hair care routine.
Conclusion
It's amazing how dying your hair can transform your entire appearance. If you are looking for some excitement or change, or your hair has been looking dull lately, why not add some vibrant tones to your locks? A new look can instill a boost of confidence. Enjoy the compliments!