John Frieda Colour Renew Purple Shampoo Review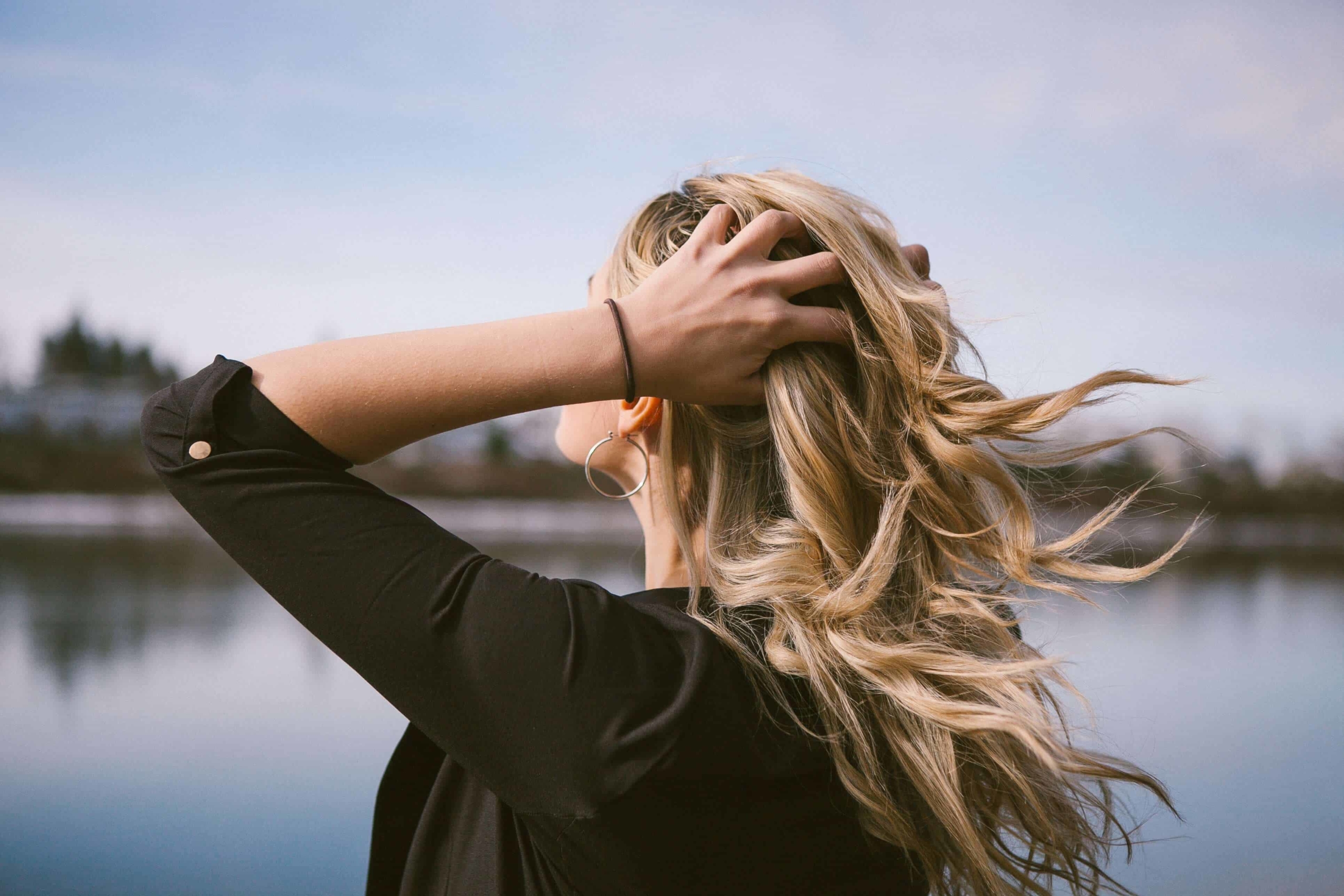 Living in our crazy world today, anything is possible, especially when it comes to the color of your hair. Born a brunette? Want a little change in your life? Walk to your local hair dresser and BAM, you're officially a blonde! Before you go out into the world of color hair products there is SO much that you need to know… and this is where John Frieda color renew purple shampoo comes in.
What people don't realize is when you choose to color your hair there are SO many things that need to be done in order to upkeep the color properly . And if you neglect to do so, you'll find your color looking dull, greasy, or even worse… BRASSY .
If you're someone who spends hundreds or even thousands of dollars of your hard-earned cash on your hair, you'll know that having those yellow/orange tones in your hair can really be frustrating.  They just keep reappearing, no matter how cool-toned your original shade was. You can blame the sun, your shampoo, or frankly whoever you want. The bottom line is, once that brass shows up , you have to know exactly how deal with it, and FAST.
When you start to notice that your color turns a bit brassy, the first thing you will want to do is run to the nearest hair salon and get it redone. But unfortunately, with this economy, that habit gets expensive in a matter of no time — plus, most colorists recommend waiting six to eight weeks between dye jobs to avoid damage anyway.
So here's the question. What's a brassy-ass-haired- girl to do?!
Autumn hair care with John Frieda https://t.co/Mwn61Ofk5W on @bloglovin

— Andrea (@andreainglisx) September 24, 2017
Neutralizing Brassy Tones With John Frieda Sheer Blonde Colour Renew
Well there are a few options, but the first and most accurate solution to this very brassy problem is something known as purple shampoo. Purple shampoo has become my colored hair's new best friend.
What it does is simple – the shampoo itself is actually purple, so when it goes on the brassy parts of your hair, it cancels out the yellow tones. So, if you find yourself going for more of an ashy or platinum tone, you're going to want to be getting your hands on this ASAP. Of course, the follow-up question must be: which is the best purple shampoo for brassy hair?
John Frieda has introduced their own purple shampoo and conditioner that is perfect for all shades of color-treated or highlighted blonde hair. The formula they use has Optical Brightening Technology, and is able to absorb UV lights and emit white-blue light, making color-treated hair appear brighter than ever before.
John Frieda Purple Shampoo Ingredients Breakdown
As someone who writes for a company that specializes in selling products that cater to the holistic market, it's rare for me to find a conventional product that really manages to cut out many or even some of the harmful chemicals that may have a negative effect on your hair or your health in general.
1While I'm not saying that these products aren't effective nonetheless, it's just that they may cause unnecessary damage to your hair (ironically) and your body in general due to their chemical nature.
Unfortunately, some of the ingredients listed on the back of the John Frieda Purple Shampoo bottle are cause for concern – and while it may be a great product, these are worth keeping your eye on.
Sodium Laureth Sulfate and Sodium Lauryl Sulfate are known to dry out your hair and may act as carcinogens in our system once they're absorbed into the blood stream. They feature right at the top of the ingredients list, which means that the shampoo has a high concentration of them.
The shampoo also contains various alcohol based solvents such as Ehtylehexyl Methoxycinnamate, Benzophenome-4, Disodium Distyrylbiphenyl Disulfonate, Benzyl Alcohol, Guar Hydroxypropyltimonium Chloride and Sodium Hydroxide which should generally be avoided when possible as they're particularly harmful for our scalp and skin and can affect our hormonal balance.
The shampoo also contains a harmful chemical known as PEG-40 which is a known endocrine disruptor and has been banned in Europe as a result. On top of this, the shampoo also contains a variety of 'fragrances' (of which we have no idea what the actual ingredients are) and various chemical colorants which may all wreak havoc on our hair, scalp and skin over time with consistent use.
So while the product is cheap, effective and great as 'quick-fix' option for many who are not concerned about the ingredients list, for those who are, the shampoo should definitely be avoided at all costs.
2018 Update: Is John Frieda Purple Shampoo Still Working For Me?
Since my original review of this product, my opinion has changed somewhat. It's rare for me to change my mind on a product I originally liked. However, the truth is that the sheer volume of harmful chemicals contained in this formula have forced me to change my mind somewhat.
It is still a product I would recommend to those who are looking for an effective and inexpensive solution. However, for removing brassy tones and balancing out hair color, it's not something I'd recommend for long-term use. This is largely due to most of the chemicals contained in the shampoo coming under fire from the EU board that deals with banning harmful chemicals in everyday products. When they sound the alarm bell, I tend to take notice.
However, this doesn't mean that you should chuck the shampoo out altogether. Like I said, it's great for use over short periods of time. Specifically directly after you've dyed your hair (for a week or two) or in short bouts every now and then to ensure that your color is kept in check.
Although once I had finished the review, frankly, I didn't buy another bottle. Since then, I've opted to use lemon and orange essential oil to help neutralize and lighten my hair color. I found this to be both effective and healthier for my body and hair.
If you need something more drastic, then try the Purple Shampoo out. If you like the results and don't mind the chemicals – then by all means, use it as often as you'd like to. But in my opinion, it's simply not safe for long-term, consistent use yet. Hopefully the specialists at John Frieda will see this and take it into consideration, but until the formula changes drastically – I'll leave it on the shelf for now.
Conclusion
This is a product that I simply love. Although you are not meant to use it every day, the John Frieda color renew tone correcting shampoo really does work. People say not to use it that often or it will cause your hair to have a purple tint to it; however that has never happened to me. After just 3 times of using it I was able to right away notice the difference.
It's not every day that you can find a product at an affordable price that actually works. If you're someone who has the constant struggle of unwanted brassy tones to your colored or highlighted hair, than this is a product that you can't pass up! Let John Frieda take the wheel, because your hair is too important to look anything other than wonderful!