Top 5 Chelating Shampoos For Hard Water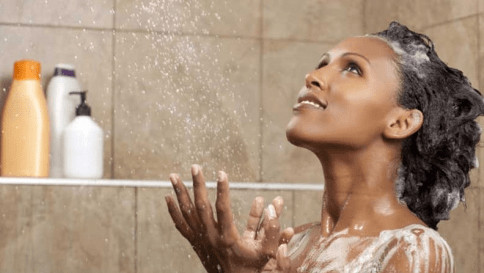 Water is the stuff of life. It's inside of us, outside of us, and it's part of what defines us as a species. Another thing which defines our species is our head of hair. We all have different kinds of hair, with different needs. In some areas of the country and elsewhere in the world, there is what's called 'hard water'. This water can potentially affect your scalp and hair, and in a big way.
What Is Hard Water?
Hard water refers to water with high mineral content. That may sound like a good thing, and it can be. Hard water can provide nutrients like calcium and magnesium that soft water may lack. But if you've ever lived in a place that has hard water, as I do, you'll know the drill. Clothes get ruined more easily in the washing machine, tap water can be less tasty, and your hair can become stiff and coarse even after dousing it with conditioner. 
Still, there are certain products that are better for your hair, if you're living in a place with hard water. Some circumstances are always changing – weather, pollution, etc. – but there's a good chance that if your tap has hard water, it's not going anywhere.  The buildup of substances in your hair may be to your detriment over time. That's where we get to the top 5 shampoos that are best suited for hard water. Here goes:
You may have heard of chelating shampoos. This means that the shampoo binds together the properties in your hard water which are harming your hair, and makes the water (and by extension, your hair) easier to handle. A chelating shampoo is the best option for those of us living in areas with hard water.
Top 5 Shampoos For Hard Water
1. Malibu C Hard Water Wellness Shampoo
It's all in the name, ain't it? It treats hair that has been subjected to hard water. This shampoo works to strip your hair of minerals. Like we said, these minerals play a hand in making your hair coarse and unbearable, so that's actually a good thing. Plus, if you have colored hair, it helps to prevent color build-up. One of the disadvantages to living in a place with hard water is that it can negatively affect the color in your hair. Malibu C shampoo helps your hair retain the color you want, and get rid of unwanted tints that you hadn't bargained for.
2. Kenra Clarifying Shampoo
If you live in a place with hard water, you need this shampoo. It prevents the minerals in the water penetrating your hair, and leaves your hair feeling soft and smooth. Like the Malibu C shampoo, Kenra's shampoo is color safe and will help enhance the effects of colored hair. The soft grapefruit scent gives a natural feel to this amazing product, and you'll notice its effects after only one use. Plus, it works well not only for mineral build-up but for product build-up, as well.
3. Moroccan Oil Clarifying Shampoo
This shampoo can be pricey, but it's so worth it! Besides having a delicious scent, it does a great job at clarifying your hair and removing build-up. I've used other Moroccan Oil products, and I have to say I'm a real fan. Their stuff works wonders! If you find the price too inhibitive, you don't have to use it all the time. Once every 10 days or fortnight should be enough to give your hair the clarification it needs.
4. Bumble And Bumble Sunday Shampoo
Again, this shampoo might not be the cheapest, but it's so worth it! I love how it's called Sunday shampoo. I'm guessing it's because you're only supposed to use this once a week or so to clarify your hair and get rid of mineral build-up. Sunday's a great day to do this so that you look fresh for the new week. A little goes a long way with this shampoo, so although it's pricey, it should last you a while.
5. Mizani Phormula-7 Neutralizing Chelating Shampoo
This chelating shampoo works amazingly for people whose hair is suffering from hard water. It will leave your hair feeling soft, clean, and smooth, and help it to grow healthily. It's very gentle on the hair, and the results are even more noticeable if you lather and rinse twice. Plus, it's a great bang for your buck – less than $14 for an almost 34-ounce bottle. Mizani sells other products that can be used in tandem with this shampoo, such as a conditioner and a relaxer.
Conclusion
It can be tough to live in a place where the water is hard – but that doesn't mean that your hair has to be hard, too. Say goodbye to your split ends and coarse, inflexible locks. Your hair can be as soft and bouncy as it was before it was subjected to hard water! (And if you've been living in a place with hard water all your life, say hello to the new you. You won't recognize your hair – in the best way possible!) 
You don't necessarily need to subject yourself to the disadvantages of hard water. It's an issue that affects some people, and it can be addressed. All it takes is a little research and the right products, and your hair can be advertisement-worthy. So give one of these shampoos a try, and see if you can't get the softest hair in a place with the hardest water. Good luck!