Aveeno Positively Radiant Daily Moisturizer Review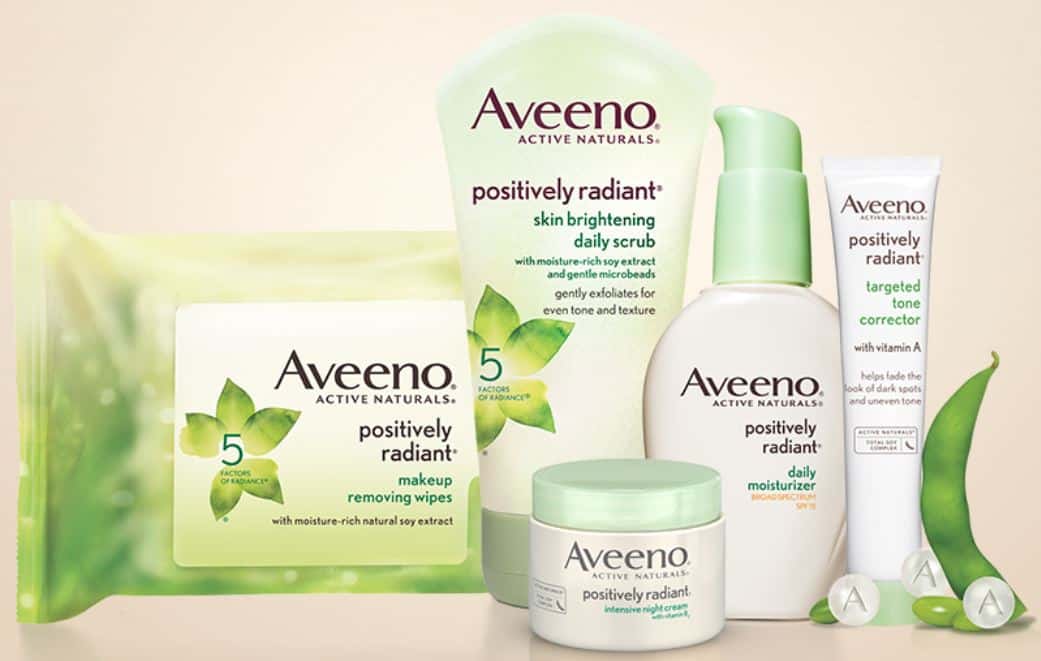 Aveeno is a company that has been around for many years and has gained a lot of fans. Ever since 1945, it's been manufacturing products that aim to increase the health and wellness of our hair and skin. In 2004, they launched their Positively Radiant line of products. This is our Aveeno Positively Radiant Daily Moisturizer review.
Aveeno has its followers and naysayers, as much as any successful company does, I suppose. It famously brought on Jennifer Aniston in 2013 to be the face and voice of the outfit. Her youthful appearance and positive attitude have certainly made her popular, even before she signed on as Aveeno's spokesperson.
This is an article about a moisturizer meant for daily use, but before we get into the ins and outs of the product itself, it's worth investigating the idea of daily moisturizing. Is daily moisturizing the right way to go? Is this even something we should be doing?
Should You Moisturize Daily?
So, should you moisturize daily? The plain answer is: yes, but it depends. I know, that is a cop-out answer, but it's true. Honestly, some people don't need to provide daily moisture for their face, or hands, or skin in general, but these are the minority. Depending on whether or not you have oily skin, or are exposed to different elements or weather, or are experiencing hormonal imbalance, your day-to-day needs may change.
As a rule, hydrating your skin is vital to its health, and lax behavior in this area could contribute to the onset of breakouts and/or inflammatory conditions. This doesn't mean that if you miss a day you're doomed. It means that it's better to get into the habit, and make it part of your routine. The question of should you moisturize daily comes down to the product, method, or technique you are using. 
Aveeno Positively Radiant Daily Moisturizer Ingredients Breakdown
I'm usually really happy with Aveeno's choice of ingredients. I must say that with this product – even though it worked well and did its job – I didn't really like some of the ingredients in there. For me, it is never only about whether or not the product lives up to its claims, but also about the way in which it goes about it. And in the case of this particular moisturizer, I think that – strictly from a consumer's point of view – some of those ingredients could be left out.
This moisturizer acts as a sunscreen as well, which means that there are sun-screening ingredients in the formula. Those ingredients are avobenzone, octinoxate, and octisalate – the product's elements that protect our skin from the potentially harmful rays of the sun.
Aveeno's Positively Radiant Daily Moisturizer has soybean extract, which is meant to help with spots, blemishes, and premature skin-aging in general. Not everyone is into soybean health, and some may be sensitive to it. Make sure to test your cosmetics if you are part of any risk group.
There are alcohols in there, fatty acids, various emulsifiers – these come pretty standard in products similar to this one. Some of the ingredients which I did not like are the elusive 'fragrance' element, the parabens and preservatives, and the mica.
There are no really powerful anti-aging ingredients other than soybean extract, and not everyone is into soy. Aveeno doesn't exactly claim this product is anti-aging, per se, and this is why it also has its Absolutely Ageless line of products. This formula has no anti-oxidants and no skin-repairing elements, but it does provide protection in the present and future.
Okay, so putting the ingredients issue aside – does it work? The answer is yes. Those ingredients may not be ones I would have chosen myself, but the product itself works. It provides protection from the sun (which makes this more of a daytime moisturizer, I suppose?). It also keeps the skin hydrated and looking good, without clogging up the pores.
This moisturizer helps the skin with balance and tone, and in doing so it leaves it radiant. This is why this line is called Positively Radiant, I think, but don't take my word for it. And speaking of radiance, the mica (which is the final ingredient on the list) is in charge of providing a kind of mild glow or sheen. Not everyone will enjoy this or want it, so make sure to test it before you apply it to your body.
The product is certainly worth the money. Aveeno is known as a popular and widely-available company. You can pick it up just about anywhere and at an affordable price. Now it simply becomes a question of whether or not it fits your skin type.
My skin didn't break out or suffer from any damage, so that right there is a point for Aveeno. Even though I was a little wary of the thickness of the product, it turned out that this formula comes out a bit thick, but goes on smooth and is actually pretty lightweight. Same with the scent. I didn't really care for it from the beginning, since it is a little too "sunscreen-y" for my taste. On the other hand, it isn't overpowering. 
Much like daily shampoo, which can be used daily but is not necessarily used every day, this moisturizer contains ingredients that are suitable for daily use. Whether or not you should be using it daily is really up to you. There is a good chance you already know how your skin reacts to different products and/or ingredients.
To sum up: it's a decent product at a good price, it is widely available, and it's Aveeno, a company which many consumers already know and trust. It takes a long time to build up the status of a brand, and almost nothing to bring it down. Aveeno knows what it's doing, and I dare say they would still be popular even without Jennifer Aniston!
Aveeno Positively Radiant Daily Moisturizer SPF 15 Vs SPF 30
Speaking from a purely technical standpoint, SPF 15 blocks 93% of potentially harmful and burning sun rays. SPF 30 blocks 97% of the same rays. If you're planning on using this product as a sunscreen, SPF 30 would probably be the way to go. However, keep in mind that this also has to do with your skin type and other factors. 
Testing is never a bad idea. Just be sure to do it in such a way that won't end up harming you or causing you to get all red and peeling. Usually, anything with an SPF above 30 would be unnecessary. I only assume this is why Aveeno have a 15 and 30 SPF. Essentially, the difference is purely technical (+4% blockage), but I am speaking from a consumer point-of-view, and this may not be the case by and large.
Conclusion
Sun damage is the kind of thing which affects not only the present but also – or mainly? – the future. The potentially-harmful effects of our nearest star have been proven time and again, and by now it is well-known that you need some kind of protection against it. Some people are freer in that respect. The genetic makeup and disposition for frailty, plus the skin's type and color – these also make a difference, which is noticeable over time.
Aveeno has been making great products for nearly three-quarters of a century. They must be doing something right, or they would not have come this far. Aveeno was purchased by Johnson & Johnson a while back, but it seems that the parent company is not interfering too much (at least from the consumer's point-of-view), and I, for one, am very thankful for that. Aveeno is still very popular, widely available, and highly affordable. That's a great combination, and it is one that has served Aveeno in the industry.
Moisturizing daily is something you should probably be doing. It can be beneficial for the short and long term, and provide you with radiant, smooth, and youthful-looking skin. Whether it's a morning and evening rinse with plain water and a fresh towel, or whether it is part of your beauty routine which involves the use of moisturizing products. Aveeno's Positively Radiant Daily Moisturizer (no matter which SPF you go for) can help your body remain hydrated, but don't forget to also hydrate it and protect it on the inside by drinking water and staying safe in the sun.
This product is fine, but that's just it – fine. It is nothing special, nor does it claim to be anything special. It provides you with moisture and screens you from the harmful rays of our sun. Does it do it? Yes. Will it be precisely for you? It's up to you to make the decision. As far as I am concerned, it's a fine day-to-day option, and it's worth it.