Anastasia Beverly Hills Makeup Review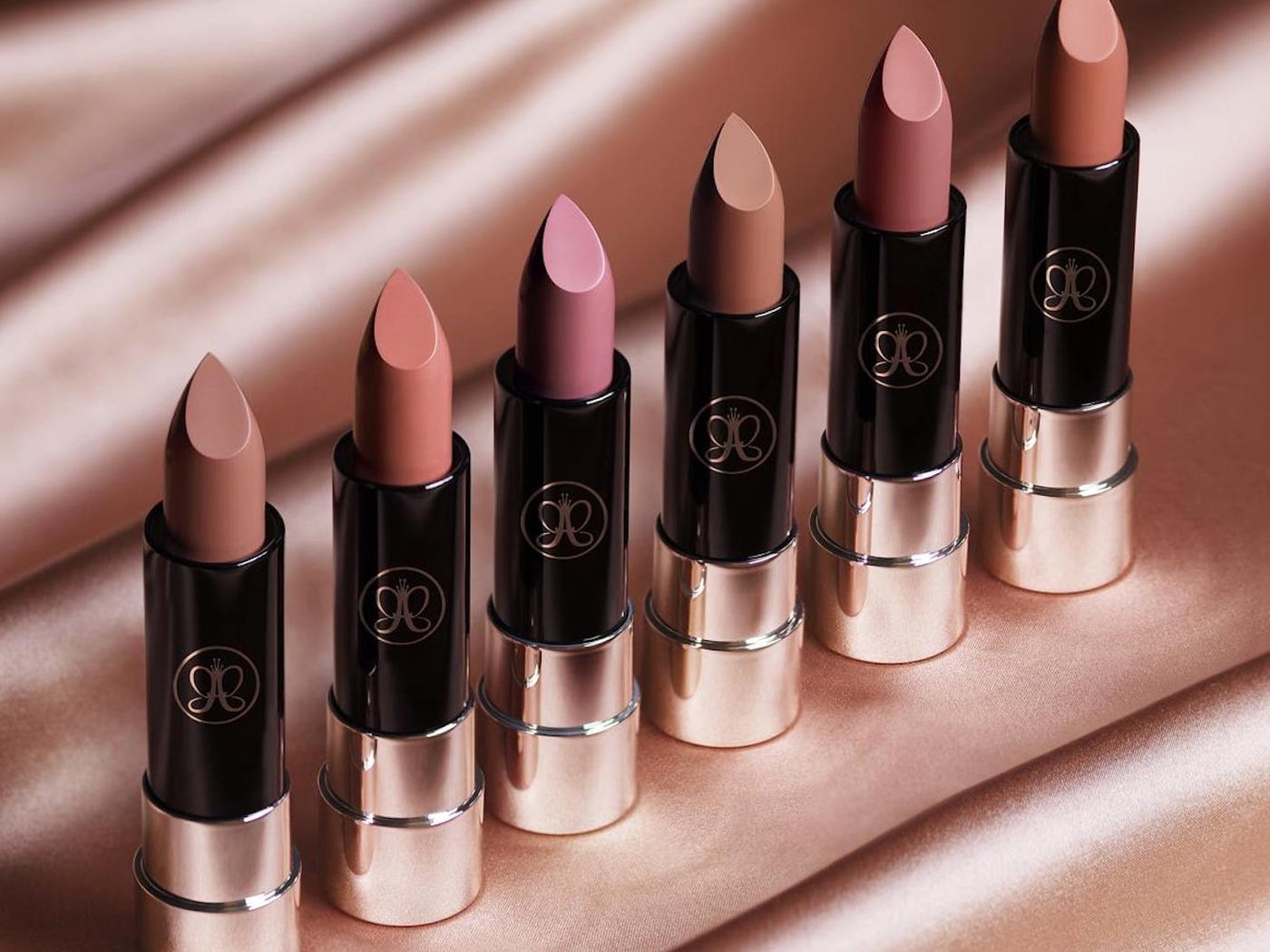 While dogs may be man's best friend, in my opinion, makeup is a woman's best friend. I once saw a quote online, "My mood depends on how good my eyeliner and eyebrows look on that particular day" and I couldn't agree more. I don't know about you, but when I look good, I feel good. As someone who loves experimenting with makeup, I'm constantly on the lookout for new brands, colors, and products that I haven't yet tried. I only discovered Anastasia Beverly Hills very recently (crazy, right? Like, where was I all this time?) but I'm already really impressed. Their makeup is really long-lasting and their products are super popular. And when a product is very popular, there's usually a very good reason why – Anastasia Beverly Hills is no exception.  
Anastasia Beverly Hills Company and Background Explained
The founder of the company, Anastasia Soare, originally from Romania, moved to Los Angeles in the early 1990s. She went into beauty because it was the only job available that didn't require her to speak English, which she didn't speak at the time.
Today, people really appreciate the value that our eyebrows have to our appearance and their role in beauty. But back then, people were not as aware of this. In fact, when Soare mentioned it to her employer and asked for permission to work on customers' eyebrows, her employer doubted her claims about their importance and wouldn't allow it. Seeing she wouldn't be getting anywhere, Anastasia Soare decided to open her own business doing eyebrows. She had once learned in an art class that if you want to change the expression of the person you're drawing, you just need to change their eyebrows, and it gives the portrait an entirely different feeling. It was this fact that helped her recognize the significance that eyebrows have to a person's expression and appearance.
Her business venture was at first met with disbelief. An immigrant, who could hardly speak the national language, was opening her own business? Not only that, but it was in a field that was completely overlooked; hardly even considered relevant.
But Anastasia's new business took off almost immediately. The Golden Ratio, a mathematical principle used by Leonardo di Vinci, was her inspiration, and how she introduced to the world a new way of shaping the eyebrows, which she has since patented.  Her first customer was model and actress Cindy Crawford, whose agent had recommended Soare.
The real breakthrough came when the Vogue magazine featured an article about Anastasia and her new way of doing eyebrows. In that same edition, there was another article about a book called 'Making Faces' that had just been released by Kevyn Aucoin, a sought-after makeup artist at that time. In his book, Aucoin stresses the importance of the eyebrows and how they affect a person's appearance. It turned out to be the perfect form of advertising for the new immigrant, who had been working to change people's view on the importance of our eyebrows. When Soare opened her brow salon, it was the only salon of its kind.
Anastasia Beverly Hills Product Overview
The company produces all kinds of makeup products, including specialized products just for the eyebrows, in addition to all the usual makeup products. The concealer, lip products, and eye shadows come in all kinds of colors to suit every skin type and preference. 
Anastasia Beverly Hills Eyebrow Fillers and Pencils Review
In keeping with Soare's belief in the significance of your eyebrows to your overall look, the company has many different tools to enhance their shape and beauty. I'm only going to talk about three here, but feel free to visit their website to view their full range and find the perfect one for you.
Perfect Brow Pencil
This brow product has a pencil tip at one end, to define and fill your eyebrows, and a spooley brush at the other end, so you can achieve that perfect shape. It looks kind of like an eyeliner pencil with a small mascara wand stuck to the other end. The brow pencil is a great product for oily skin (anyone?) and it comes in eight shades, so you'll definitely find one that's right for you. Whenever I do my makeup and take care to color my eyebrows, I notice a definite difference – no question. My eyebrows are darker than my hair, so they naturally stand out, but adding color to fill them enhances the whole look of my makeover.
Highlighting Duo Pencil
This is also a double-sided pencil, except that it's a pencil at both ends. One end of the pencil is shimmery while the other is matte. Personally, I only like to use matte pencil on my eyebrows, but you could for sure use both ends together or try them out separately and see what you prefer. This pencil is specifically designed to define your eyebrows' shape, and draws attention to your arches. That's why it's best to use it to outline your eyebrows, as this highlights their shape (hence its name) and it also blends easily into your skin because of its light color.
Brow Wiz
Like the Perfect Brow Pencil, the Brow Wiz also features a spooley brush at one end and a pencil – well, I'd probably call it a crayon – at the other end. This product comes in 10 different shades because its function is to fill in individual strokes where you find gaps in your eyebrow. If your eyebrows are like mine, the beginning of your eyebrows (the part closest to your nose) is thick and point upward, and about a quarter of the way through they start to grow sideways, toward your ear, gradually getting thinner. If your eyebrows also grow this way, take a look where your brows change direction, and you'll see that there are natural gaps. Filling in these gaps with individual strokes, especially towards the top of your brow, can really enhance the shape of your eyebrows and give them a complete and polished look.
Anastasia Beverly Hills Eyeshadow and Palettes Review
The company has 2 pre-made palettes of eyeshadow, or you could make your own custom palette choosing single eye shadow colors that you like. If you decide to go with the custom palette (an excellent choice!), there are 114 colors to choose from, and you can choose up to eight colors for your palette. My favorite is Buon Fresco – it's a light-ish pinky-purple color that's not too out there, but not too light that you hardly notice it. While I love experimenting with my makeup, I really don't like to get too daring. Lighter colors suit my skin tone because my skin is extremely fair. But if you're one of those girls who loves to make a statement with your eyeshadow, there are plenty of super-hot colors available, like Enchanted, a dark purple color, and Love Letter, a strong pink, just to name a couple. 
If you're the type who doesn't like making decisions and would rather just buy a pre-made palette, Anastasia Beverly Hills has 2 gorgeous eye shadow palettes to choose from.
The Subculture palette has more of a strong look. There are earthy colors like Fudge (chocolate brown), Adorn (shimmery bronze) and New Wave (a light-orange color), as well as darker colors like Axis (strong medium blue-green) and Rowdy (dark purple). There are a few lighter colors, but in general, this palette is for those who are going for that dramatic look. What I love about this palette is that it has both shimmery and matte colors, so you can just go with your mood. 
The Modern Renaissance Palette is more my style because like I said, I prefer lighter colors for my eyeshadow. If you're like me, and you have fair skin, or just in general like to play it safe, this palette is perfect for you. It has a couple of louder colors for when you're in the mood to make that statement, like Love Letter (hot pink) and Venetian Red, but it's tamer than the Subculture Palette. It's a great palette for everyday use and for special occasions. This palette also includes both matte and shimmery colors.
Anastasia Beverly Hills Lip Gloss Review
Where do I start? There are so many options to choose from! For the purpose of this article, I'm going to focus on just the Anastasia Beverly Hills lip gloss range. But the company also manufactures lipstick, liquid lipstick (which looks like a gloss but is longer lasting), and a lip palette with 18 colors.
Like all their products, there are loads of colors to choose from in the Anastasia lip gloss range – 53, to be precise. They're great for everyday use and depending on how you like to do your eyes, you can find the color to perfectly match your skin tone and complement your eye makeup. The lip glosses are strong enough to be worn on their own, or over your lipstick to give it an added shine. 
You could also choose one of their Mini Lip Gloss Sets, which come in 2 varieties – Summer, which has more gentle, subtle colors, and Fall, whose colors are brighter and more fun. Each set has 6 mini lip glosses that come in a travel-size box, so you can easily take them along in your handbag when you go on a trip instead of dragging your whole makeup case (cases, if you're like me). Plus, the Mini Lip Gloss Sets cost only $28, and you get 6 tubes of gloss.
Anastasia Beverly Hills Dipbrow Pomade Review
We all know that a makeover is not complete without our favorite eyeshadow and lip gloss; that's pretty standard. But for some reason, I've seen a lot of people who just don't give the same attention to their eyebrows. Your brows make a huge difference to your makeover. 
The Dipbrow Pomade is used to define and fill your eyebrows. It gives them a bold and honed look through a waterproof (think sweat, rain) formula. It lasts all day, so you don't have to worry about reapplying. To use this product, it's best to brush your eyebrows using a spooley brush to get the shape you want and to maximize your eyebrow area. Start from near the thinner end of your eyebrow, at the bottom, and work your way up using small strokes that imitate your eyebrow hairs. This leads to the most natural-looking results. Then continue to apply to the thick end of your eyebrow, taking care to use small, gentle strokes. It's advertised as being an "all-in-one brow product", meaning that you don't have to use multiple products to achieve the best eyebrow look.
Anastasia Beverly Hills Concealer Review
I'm really particular about my concealer. I have skin that refuses to tan, and I like my concealer to give me a slightly darker look. At the same time, I don't want something too dark because it looks unnatural and doesn't suit me. 
Whatever your skin tone is, there is definitely an Anastasia option for you, because their concealer comes in 15 shades, with subtle changes in each color and ranging from very light (0.5) to very dark (7), with everything in between. I would recommend that you try a couple of samples to find the perfect match for your skin because even a slight change in tone will make all the difference to your makeover and to how your skin looks. The ABH concealer works great to cover up bags under your eyes and you can use it over your whole face. Once you've found the right shade and you have used it as a base for your entire face, use the ABH Original Contour kit to highlight areas like your nose and cheekbones.

Anastasia Beverly Hills Dupes Review
When a company launches a great product that everyone wants, all its competitors jump on the proverbial bandwagon and try to imitate the product. The most common products duped seem to be the Subculture and Modern Renaissance eyeshadow palette. You'll find YouTube videos and blogs dedicated to comparing the ABH eyeshadows to other products on the market.
If ABH has such great products, why are people looking elsewhere? There's a famous cliché "you get what you pay for", and it certainly rings true in the case of dupe makeup. Many are drawn to copies because ABH makeup tends to cost more than dupes made by other brands. But the reason for the higher cost of ABH is because of the quality – it functions really well and blends better than many of the dupes. From my experience, cheap eyeshadow is just that – cheap. Not just in price, but in quality as well. It doesn't last as well and comes off more easily. 
You get 14 colors with ABH palettes, as opposed to the NYX Olive You which is supposed to rival the Subculture palette but only has 10 colors. And honestly, you might be spending a few extra dollars, but how often are you going to be buying a new eyeshadow palette? Because the ABH eyeshadow colors are really pigmented, you only need a bit, less than what you might need when using other brands. So your palette will last you for ages, and it's basically a one-time expense for the next 6 months (or longer, if you don't stick to recommended expiry dates). 
Anastasia Beverly Hills Salons Explained
The Anastasia Beverly Hills Salon is in Beverly Hills, California, where it all began. Its open on Mondays from 10 am until 5 pm for retail purposes, and on every other day besides Sundays from 9 am until 6 pm. But you can easily buy their products online, at makeup stores like Sephora, or from the ABH website.
Is Anastasia Beverly Hills Vegan? Cruelty Free?
Anastasia Beverly Hills has lots of products that are vegan. These include lipstick colors, brow products, many eyeshadow colors, concealer, lip gloss, contour cream/refills, eyeliner, and glow kits. For a full list, you can visit their website and search for "vegan". Those are cruelty free products, which have not tested on animals.
Conclusion
With Anastasia Beverly Hills, it's all about quality, lasting products. You want to look as great at 5 pm as you did at 8 am, when you just finished applying your makeup. ABH products help turn that fantasy into reality. The eyebrow, eye products and lipsticks last for hours. Plus, you can keep a Mini Lip Gloss Set in your handbag, for when you need that extra touch-up during the day. It's a great investment, and you can't put a price on happiness – which is just what ABH makeup is.